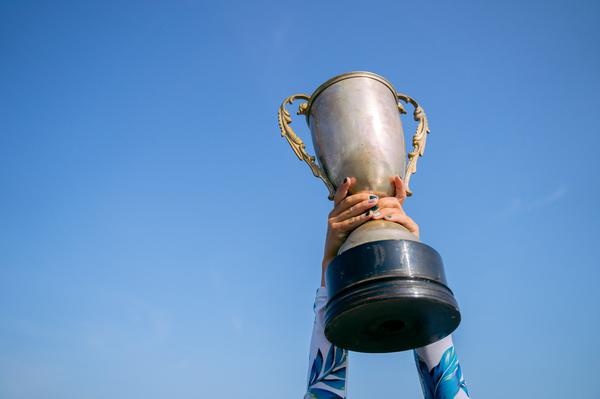 12 of the Best Online Writing Portfolio Examples
Published on
We've collected the 12 best writing portfolios from across the internet. Learn what makes them so great and how you can make your own portfolio even better.
Sometimes when it comes to how to create a writing portfolio, we can all use some inspiration. With that in mind, I've gathered 12 of the best writing portfolios I've seen. We will go over what makes them so great and great lessons that you can use for your own portfolio website.
But first, let's make sure we're all on the same page by answering the question, what is a writing portfolio and how can you have one of the best?
What is a Writing Portfolio?
A writing portfolio is an online website where you promote your writing skills and expertise. In addition to samples of your past writing, your portfolio might also include an About Me page, a Contact page, and a Services page.
There are a few different ways that you can create a writing portfolio online.
You can always use a website builder like Squarespace or Wix, or even build it yourself with Wordpress. These are a great option if you have specific design needs and are comfortable with platforms like these.
A quicker, easier way is to use a writing portfolio website like JournoPortfolio. Sites like this are specifically designed with tools for writers and anyone else who needs a portfolio. You will be up and running in minutes, with quick article upload tools that allow you to import all of your writing samples in just a few minutes.
Your writing portfolio is not just a place to house your writing. It is a strategic tool that you can use throughout your writing career to attract clients.
Whether you are a freelance journalist, copywriter, content marketer, or ghostwriter, your writing portfolio will always be a place where you can send potential clients.
Once there, your portfolio is a one-stop-shop where clients can get an idea for your writing style, your character, and your experience.
Without your portfolio, they would most likely have to piece together what they could from your social media and whatever else they could find online. And, after a few aggravating minutes, there's a very real risk that they will give up entirely and move on to someone else.
So now that we all understand what a writing portfolio is and why it's important, let's look at real-life examples of writers who are absolutely killing it on their portfolio. These are the best writing portfolios online right now, in no particular order.
12 of the Best Online Writing Portfolios Examples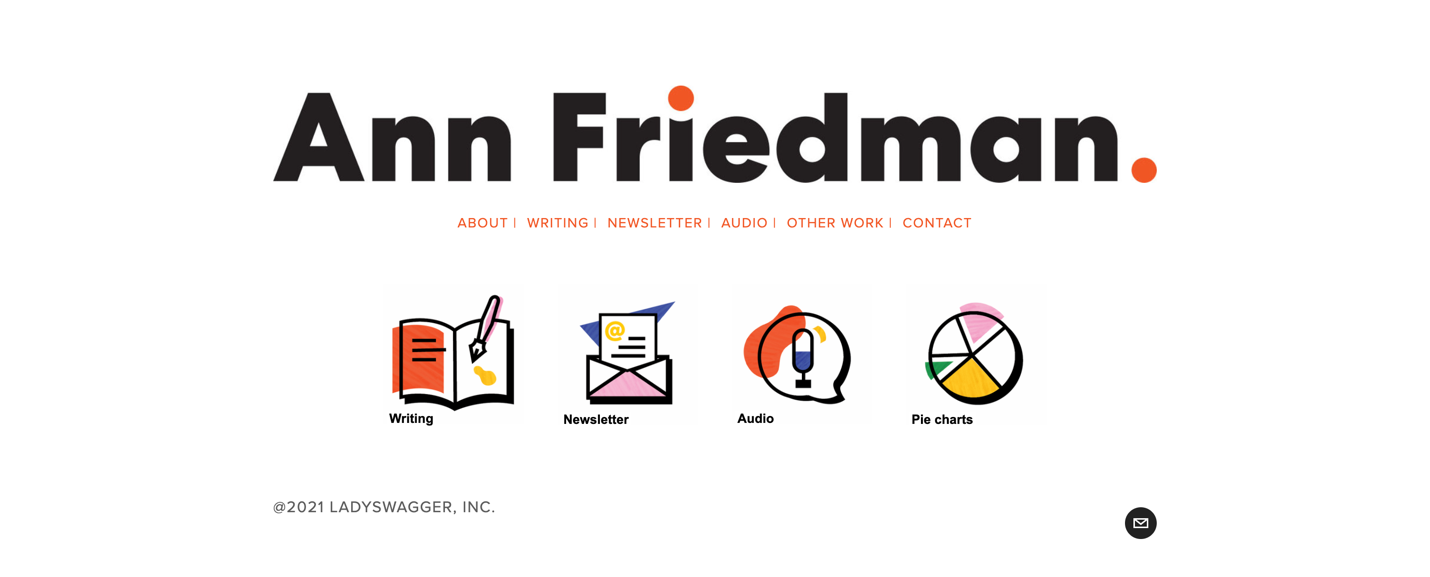 As a freelance journalist, Ann Friedman has written for such big-name publications as The New York Times, Elle magazine, and The Los Angeles Times, to name but a few.
But it's more than just her bylines that make this portfolio a stellar example for freelance writers and journalists.
Let's start with her minimalist design. Because she has so many projects going on – writing, a newsletter, and a podcast — she uses her home page strategically to filter you where you need to go.
Depending on your own portfolio and business goals, you might want to follow suit. Remember, less is sometimes more. After all, you don't want to overwhelm your website visitors with too much information up front.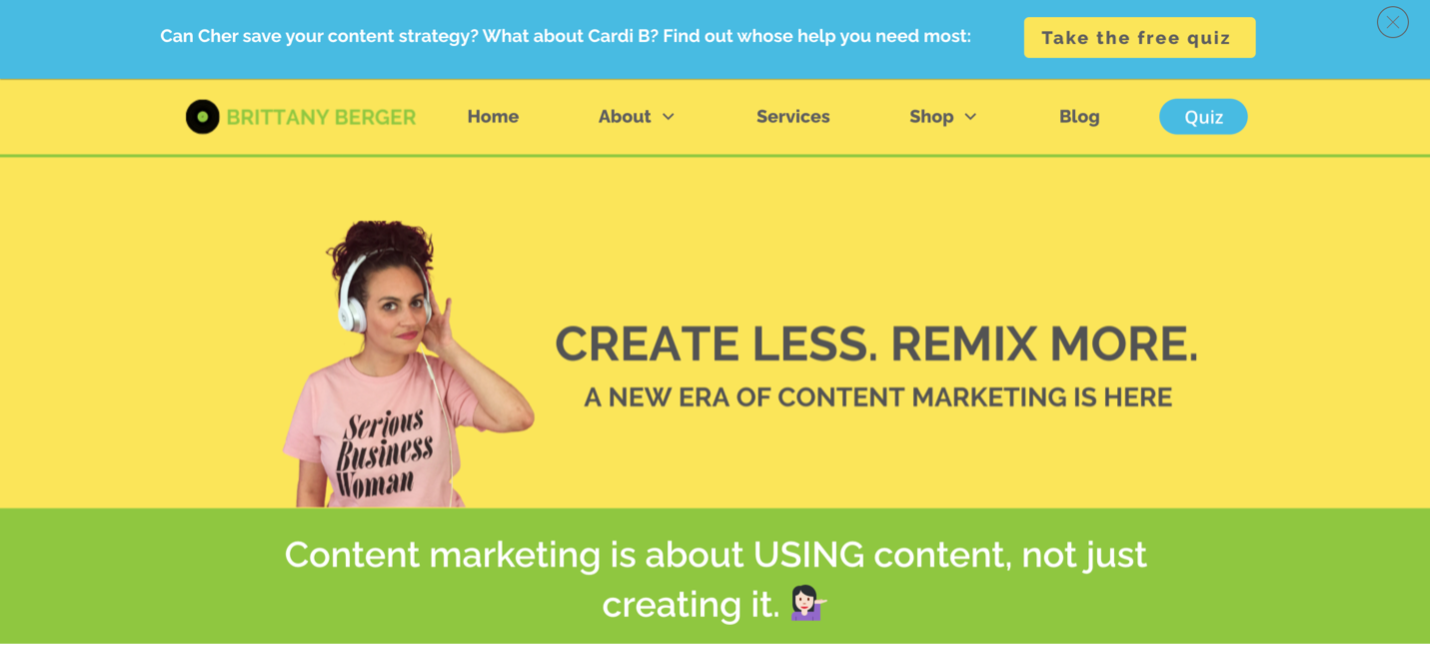 I must say, I rather love the fact that this writer/content marketer greets you on her home page in a T-shirt and headphones.
It goes to show that you don't have to fit into a certain mold to be a freelance writer. It actually pays off to be unique and stand out from the crowd. Whether that's with your visuals, your color palette, or your witty writing style, it's up to you.
As you create your writing portfolio, ask yourself…
What makes me different?
How can I make my portfolio stand out?
In addition, she backs up her tongue-in-cheek writing style with evidence of her writing and strategy chops. Every bit of content on her site backs her up, from her Services page where she goes in-depth into content strategy, to her About page where she shares her background and press mentions.
So, even if you want to stand out on your page, make sure that you can back up every claim with hard evidence.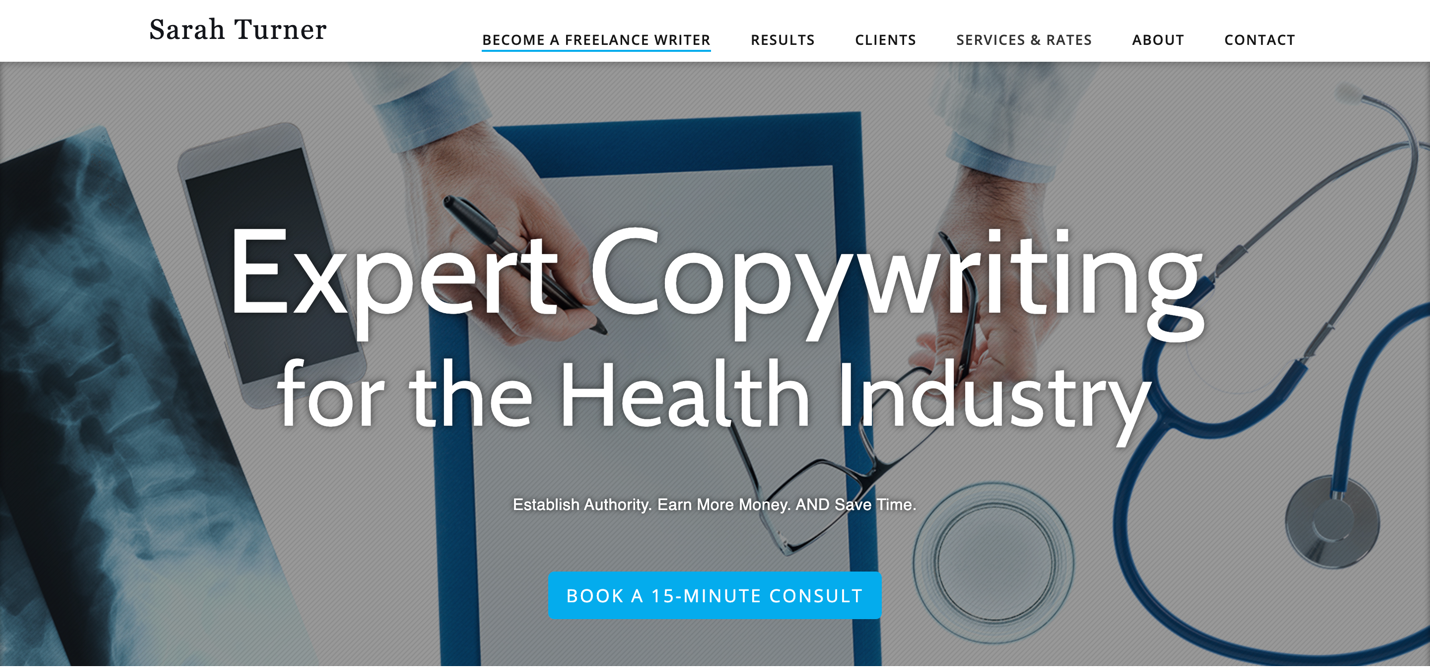 This freelance writing portfolio website meets you right up front with big bold letters about exactly what Sarah Turner does – medical copywriting.
Let's talk for a moment about writing niches. True, you can be a generalist, jack-of-all-trades…but if you narrow your writing skills down to one specific niche, you allow your writing skills to really shine.
Take Sarah Turner's copy as an example. Because of her medical copywriting niche, she has built up a reputation as a top medical writer and can target each of her points within that niche. So instead of being good at a bunch of subjects, she truly shines within the medical niche.
And let's take another moment to talk about her call to action. Right on the top-fold of her homepage, she uses a button that says, "Book a 15-Minute Consultation". Calls to action like this are a great way to move your website visitors from passive readers to active leads.
To use a call to action on your own writing portfolio, think about what next step you want your readers to take. It could be…
Book a free consultation.
Contact me.
Check me out on social media.
Sign up for my newsletter.
All of these calls to action move your visitors onto the next logical step and encourage them to stay connected with you as a writer.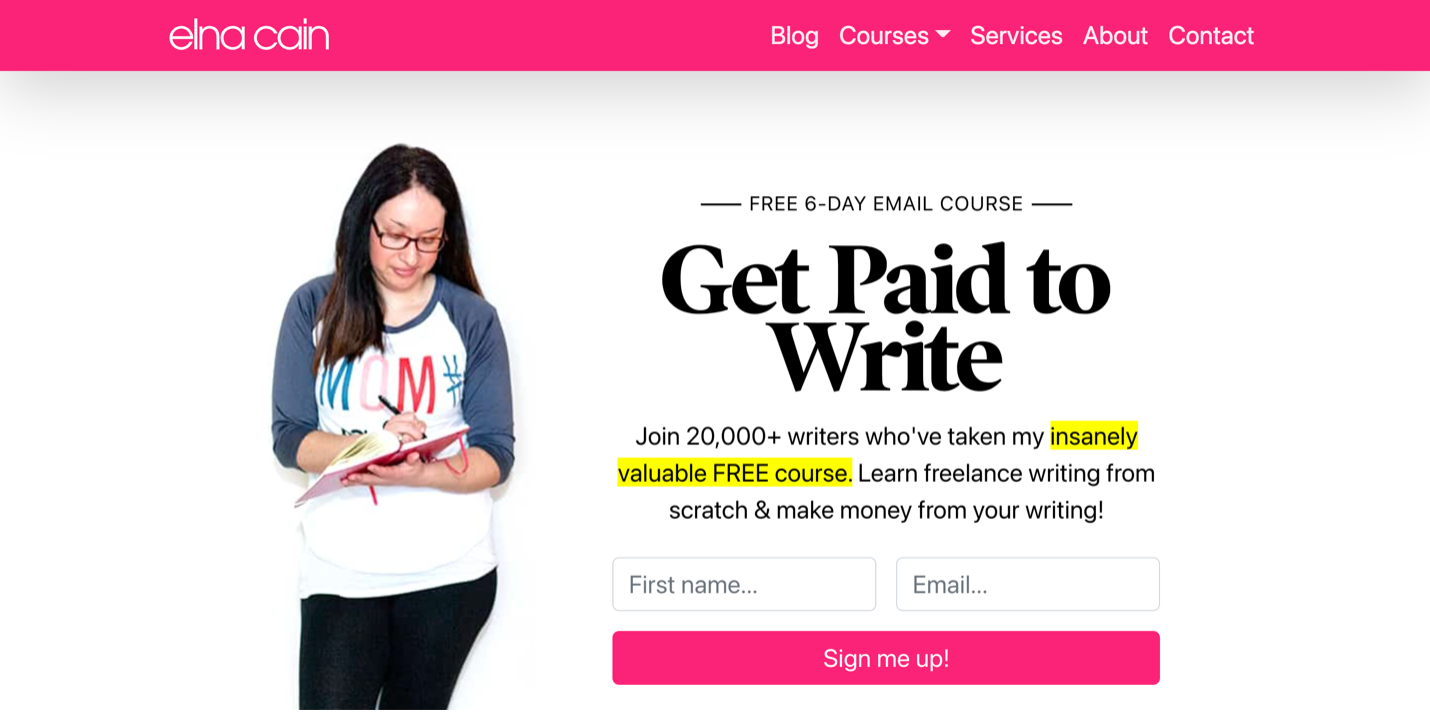 Elna Cain is a virtual rockstar in the content writing field and definitely deserves a place among the best writing portfolios. From her own writing career, to starting a couple of blogs, and even creating a masterclass for other writers, she is a true trailblazer in the industry.
And I love how honest she is about how she has literally built her business from the ground up. And it just goes to show, with some hard work and time, anyone can have a successful freelance writing career.
But let's get into some specifics of her portfolio itself.
Her portfolio is a gold mine of content about content writing for content writers. She even features a variety of courses to help others get into the same career. And there's nothing like courses to show how experienced and knowledgeable you are about your craft!
In addition, Cain uses a Services page to outline exactly what she does for potential clients. This page outlines who she is and her writing process. She wraps it all up with a few well-chosen testimonials that prove her skills.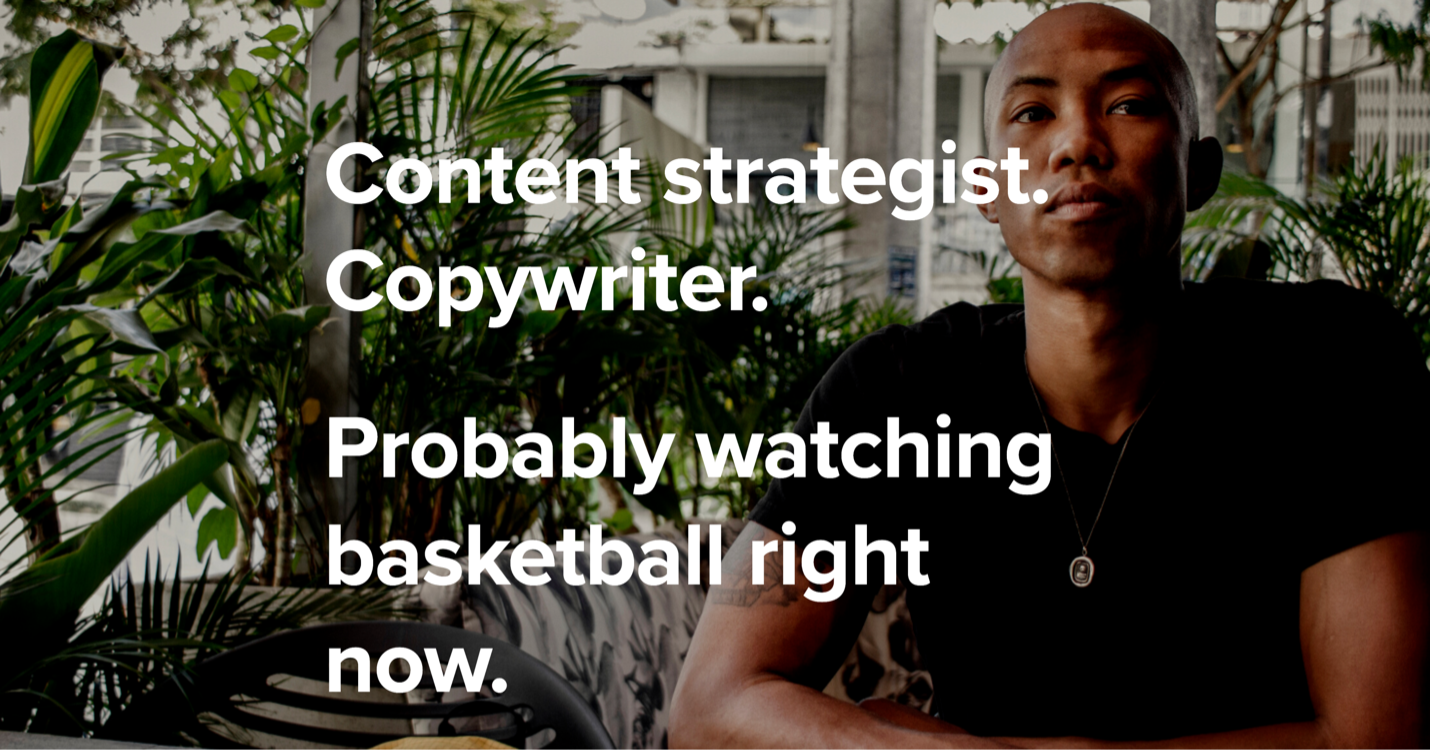 I must say, I always love when portfolios greet you with a healthy dose of personality. And Tyler Koenig does that, with mix of confident and casual vibes that are completely in-line with his brand.
While he exudes a casual confidence, you can clearly see the amount of work that he puts into his portfolio. There are tons of content that showcases his expertise, as well as a solid block of experience that he discusses in his About section.
Another aspect that I enjoy about his profile is that he's not afraid to talk about his personal life and interests. You can see it on his home page where he gives a nod to his love of basketball, as well as his About page, where he goes deeper into how the love of the sport has shaped his career path. These details clearly enhance his portfolio.
You, too, can take your portfolio one step further by including relevant details that speak to your life experience and how you've been molded you as a writer.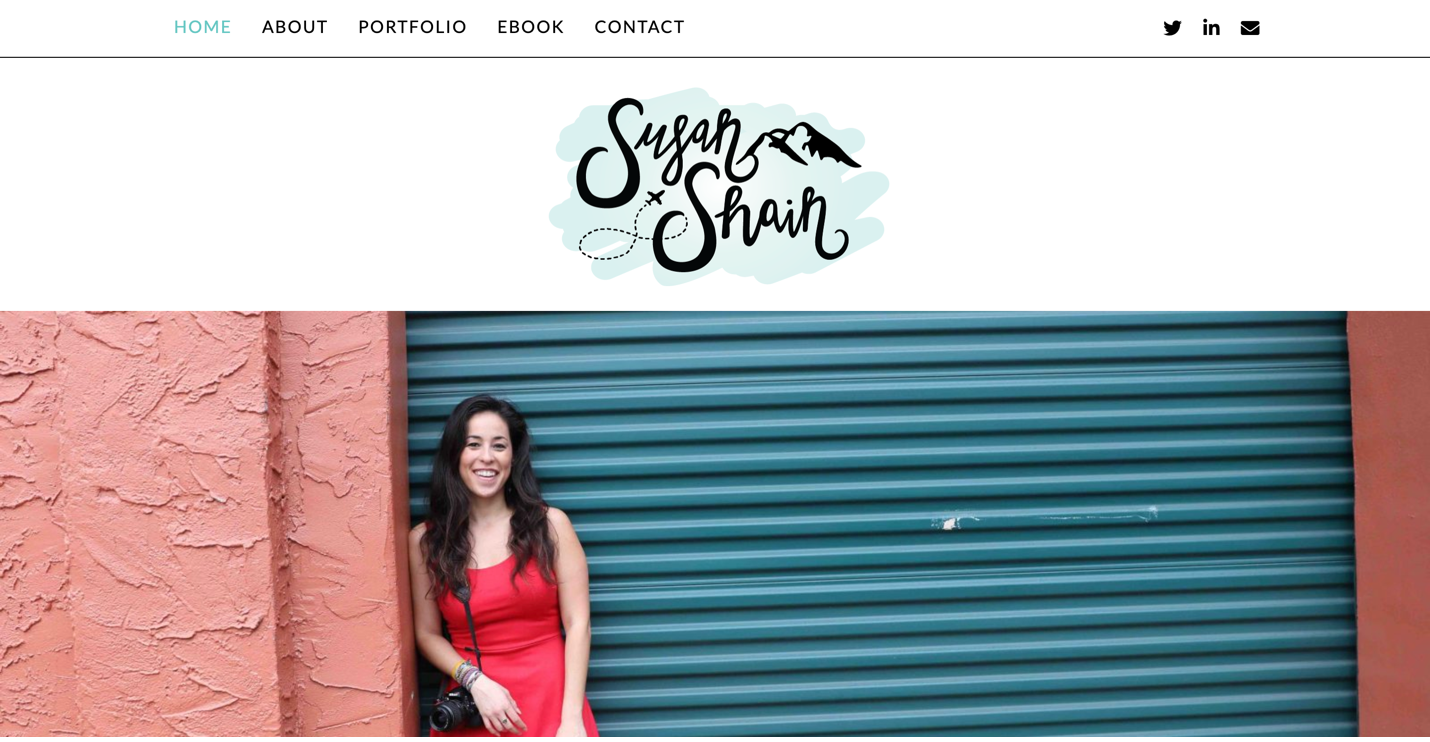 As a freelance journalist, I love how Susan Shain breaks through many stereotypes in her portfolio. From her down-to-earth photos to the engaging backstory on her bio page, she showcases her witty writing and her adventurous spirit.
You can tell right out of the gate that Shain is a natural storyteller. In everything that she writes, she pulls you in, including into the journey that she took to become a freelance journalist.
In her portfolio, she shares her vast catalog of past work, including bylines in The New York Times, The Atlantic, and NPR.
As you build your portfolio, you might also look for ways to expand your bylines – perhaps guest posting for prominent blogs or checking out industry publications. They'll usually have a page that outlines what they require of freelance writers and journalists who write for them.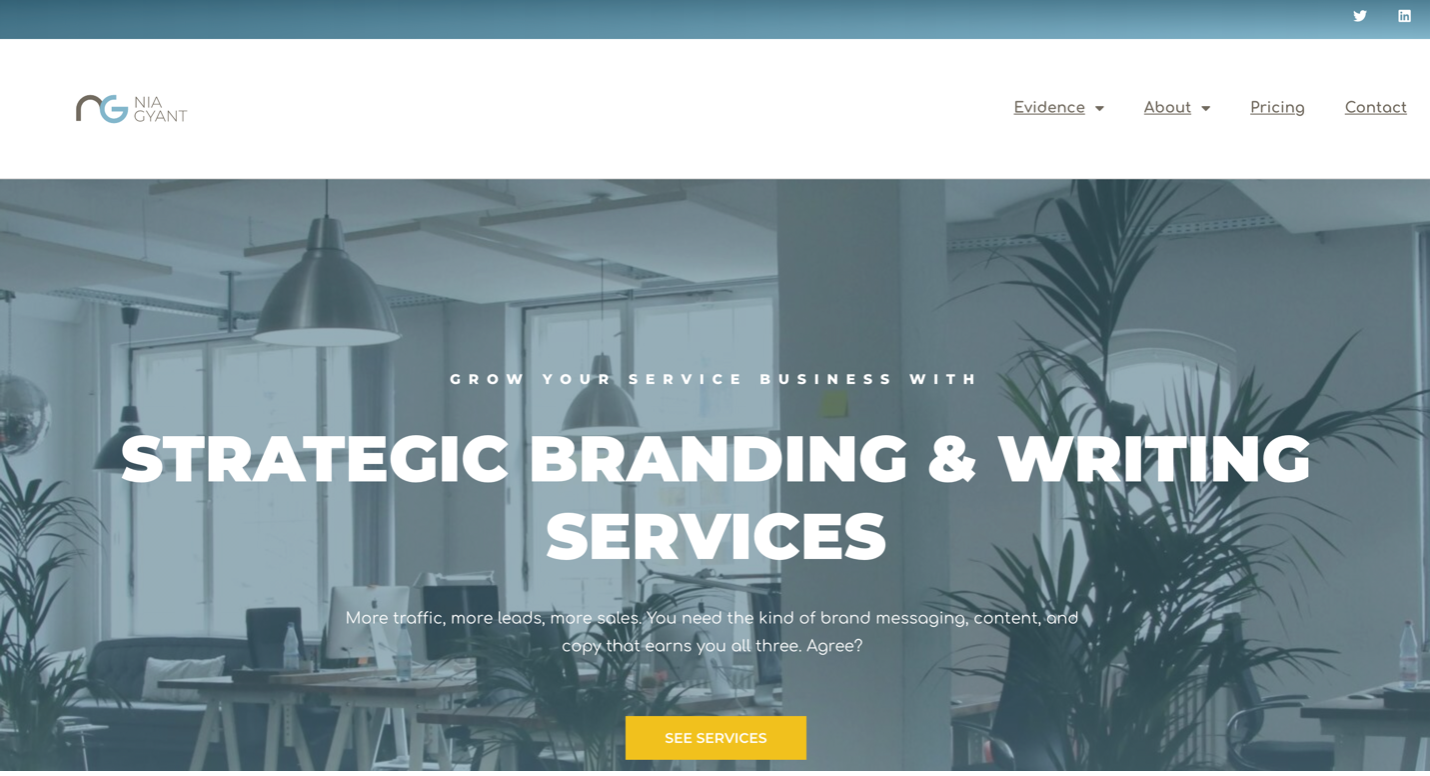 Nia meets you right at the door of her portfolio website with what you can expect. And that's a good lesson – don't make people hunt around to find out what you do.
As you scroll through her homepage, she lays everything out on the table, including her tried and true strategy, who she works with, and what brands can expect from her.
This is a great lesson for writers. As you develop your career, don't be afraid to be honest with your clients about what works best and what you will bring to their brand. After all, you are an expert in the field of writing – don't be afraid to act like it!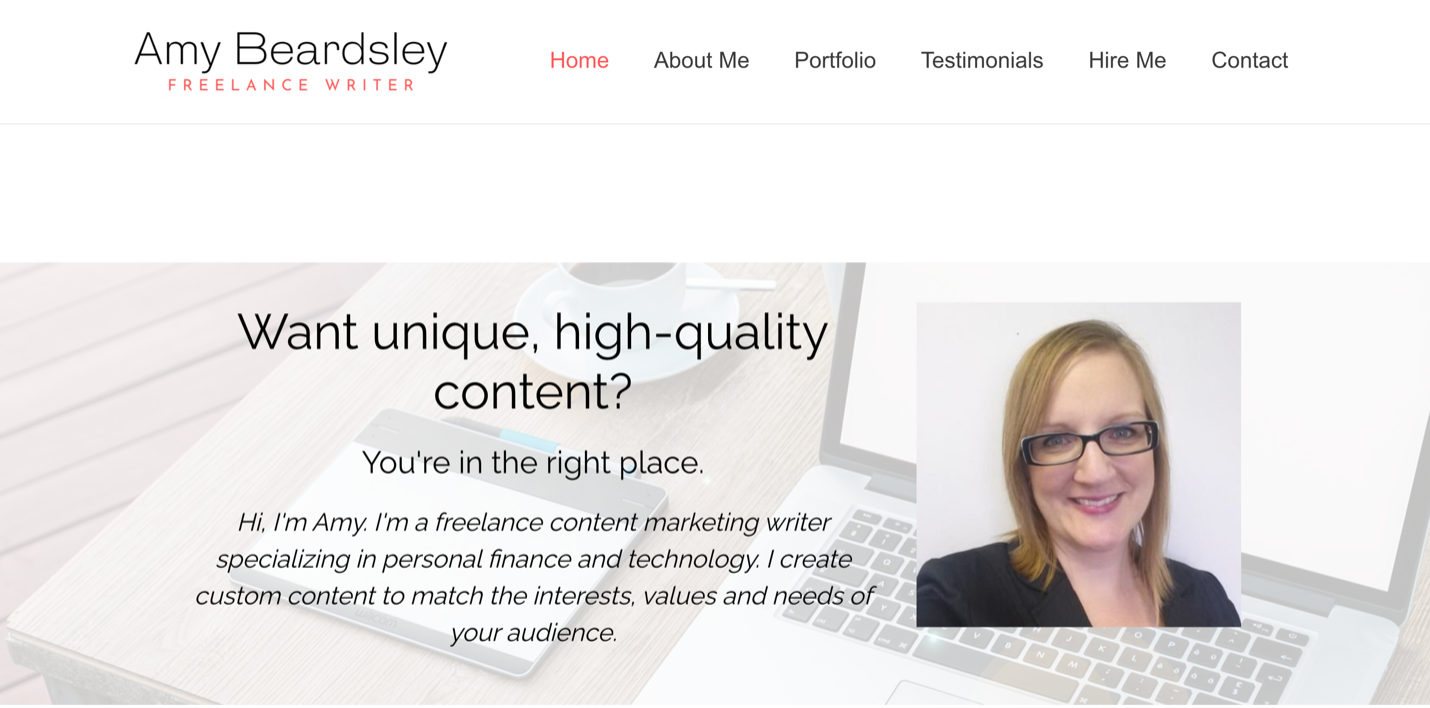 Amy Beardsley has a simple yet powerful website. On her homepage, she lays out a short bio that describes who she is and what she does.
And right below her bio, she highlights where her work has been featured, including such brands as LendingTree, NerdWallet, and Robinhood.
I also like how she has a dedicated Hire Me page. Such a page is a great way to funnel potential clients onto a page that outlines exactly what you can do for them and their brand. On this page, Amy Beardsley outlines how her content can help a brand and ends it nicely with an invitation to schedule a "Discovery Call" – a low-pressure way for website visitors to learn more and eventually become paying clients.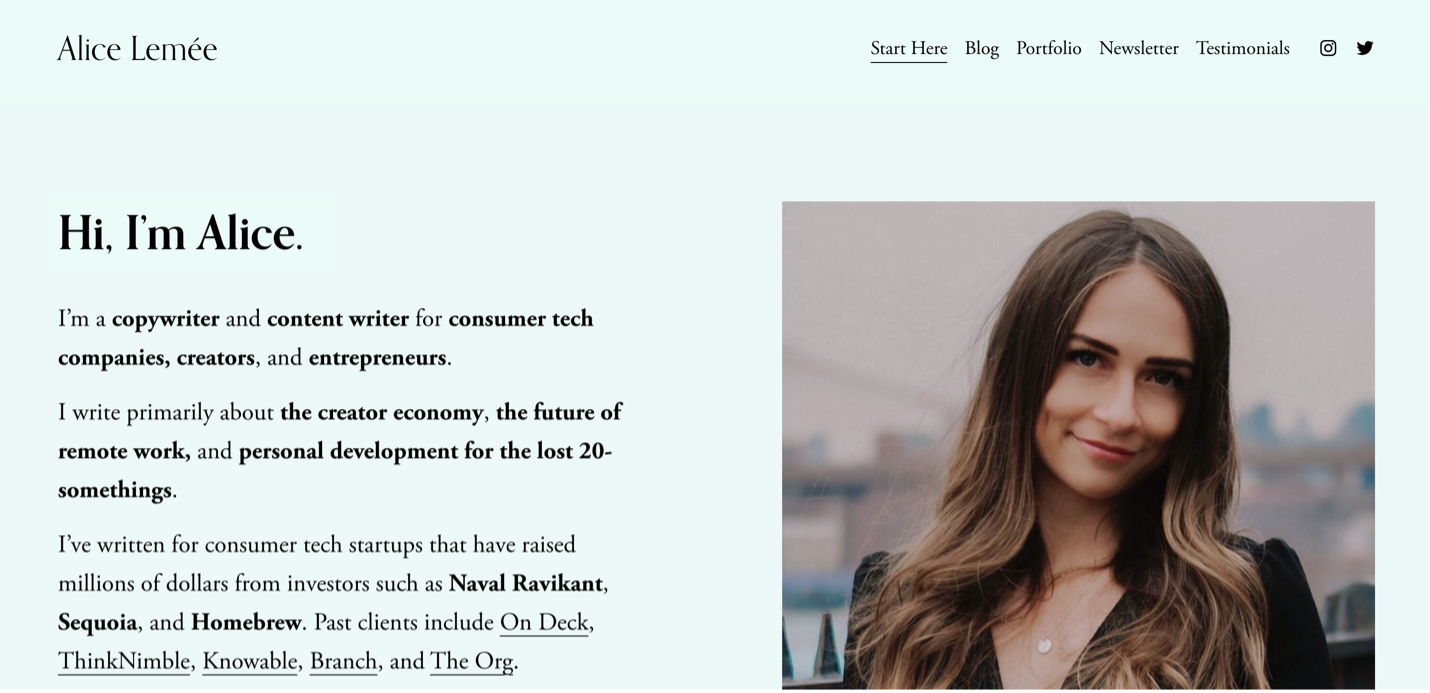 Alice Lemée uses the space on her home page to warmly welcome her audience. She doesn't have a bold statement or an outrageous claim. She simply introduces herself and lets you know in the very first paragraph what she does and for whom.
Plus, let's take a second to talk about her picture. It's not a classically professional photo – and that's a good thing! It fits her copywriting brand, is high quality and clear, and includes a beautiful smile.
She also uses her portfolio website to feature many samples of her work, both in her blog and her portfolio itself. It gives ample proof of the consistent quality of her work.
And she also has a newsletter – which is a wonderful strategy to nurture interest in your brand. It's definitely something to consider if you have the time to contribute to it in a meaningful way!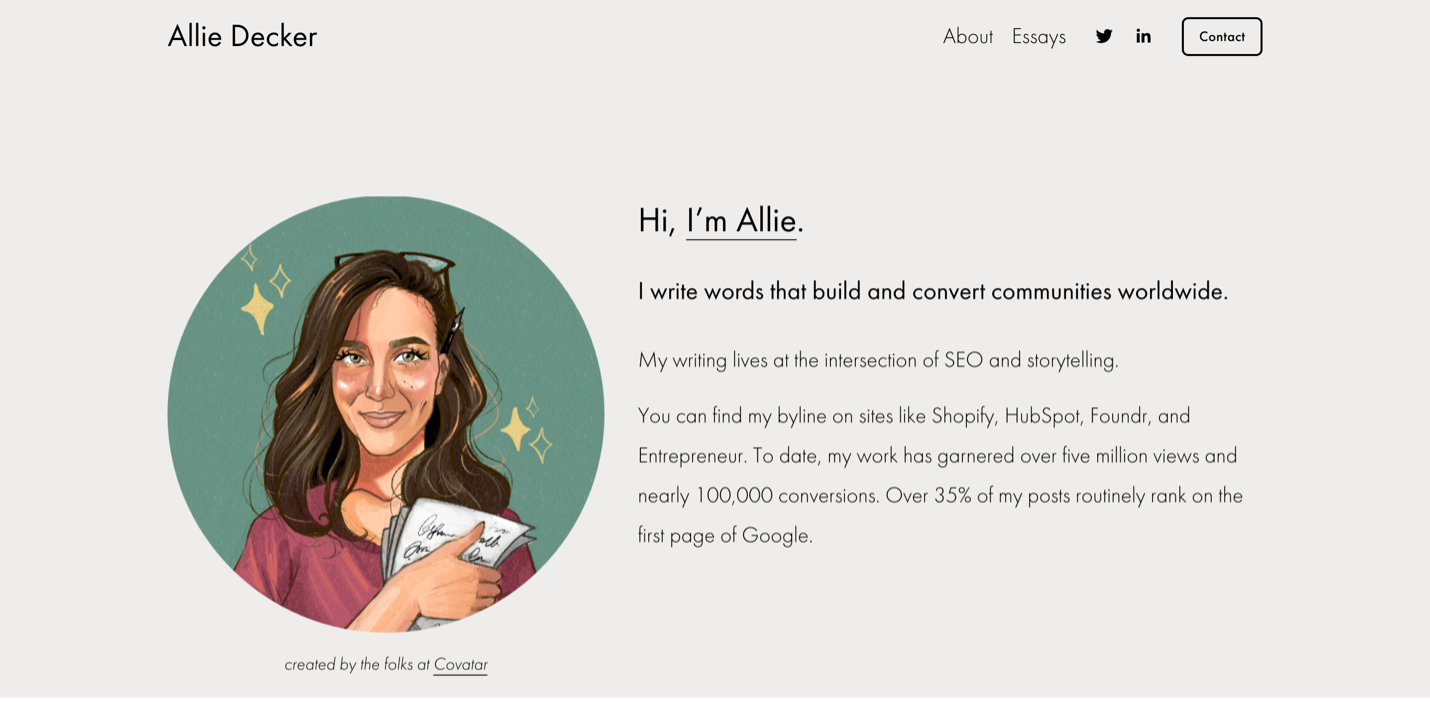 I love how the first image you see of Allie Decker is an animated version of her photo. It is a playful, creative way to greet her audience.
Her intro deals with the whimsical and the practical. She goes from describing her writing as the "intersection of SEO and storytelling" – both major commodities in the writing world – and then goes on to tell you about the major websites and publications where she has written. If you have similar bylines, putting them on the topfold of your homepage is a great way to showcase your expertise.
I also enjoy her Contact page. In addition to her form, she also outlines the various reasons you might contact her, including hiring her as a freelance writer or editor, working with her marketing brand to develop a content strategy, or even to invite her as a speaker on a podcast. This is a subtle way to let people know exactly how she can help their brand.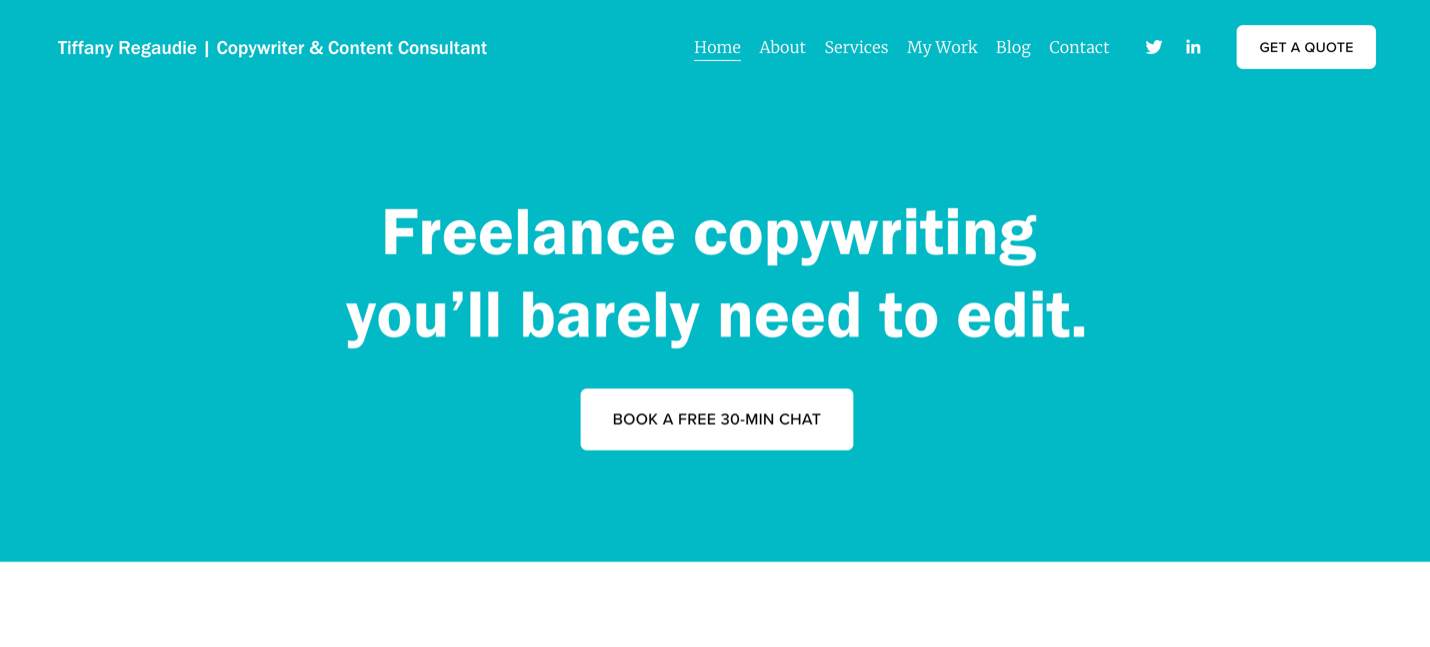 You know what Tiffany Regaudie does as soon as her page loads – freelance copywriting. This saves you time. Now you only have to scroll down to publications where she is published, samples of her work, and testimonials from past clients.
Having a bold statement up top like this can really draw in your audience and make them want to learn more.
And we see another example of a call to action, this one for a free, 30 minutes chat. Even the word "chat" is very unassuming and straightforward, as opposed to words like "strategy session" or "discussion," which can intimidate your audience.
If you want to use a similar CTA on your portfolio, take the time to analyze your word choices to make sure you hit on the right tone for your brand.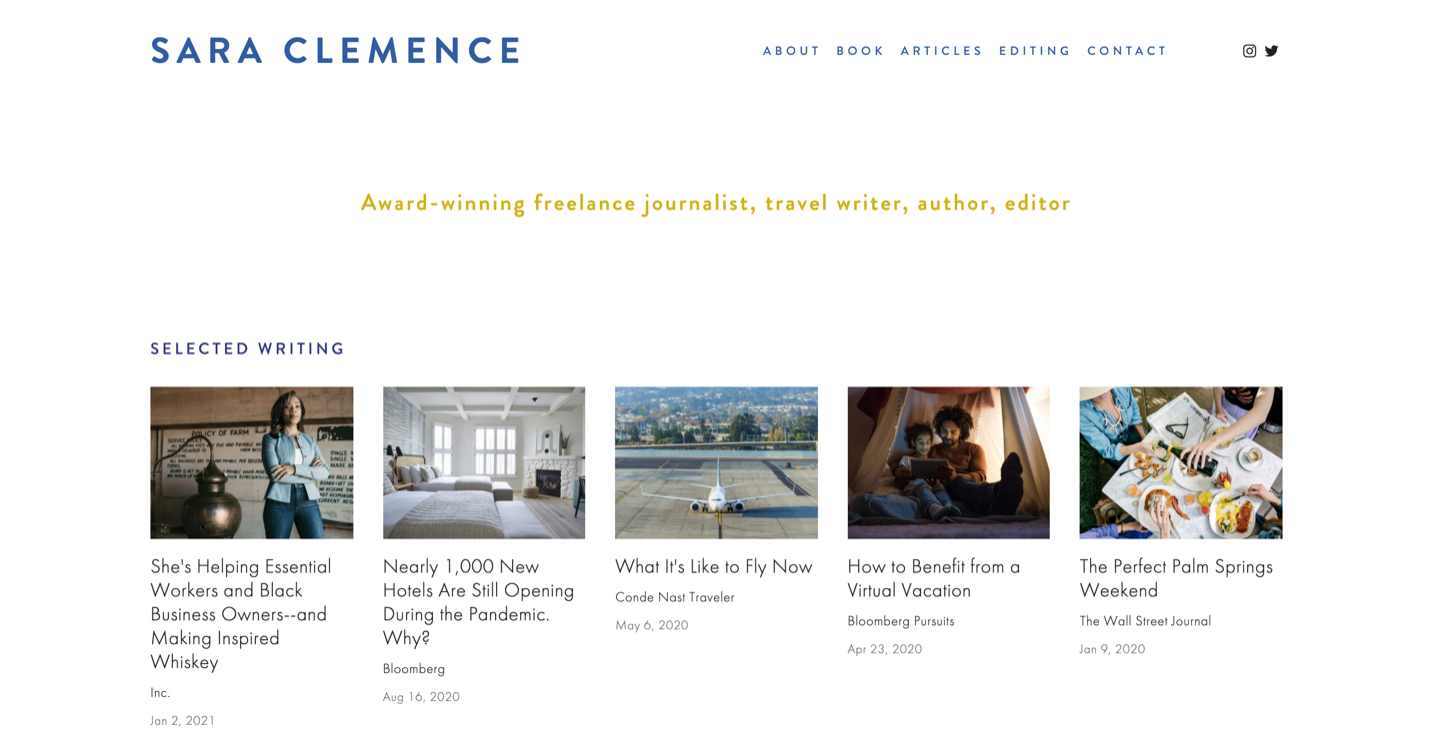 This freelance writer leads with her writing, with samples of her writing right on her home page.
And, instead of including a photo of herself, she introduces her with a simple, one-liner that grabs your attention: Award-winning freelance journalist, travel writer, author, editor.
Many of the examples we've seen so far include a photo or a bold statement, but this one intrigued me because of its straightforward, down-to-business feel. It's professional and gets right to the reason why you're there – to see her work.
She also separates her site into sections where you can learn more about her as a writer, editor, or author of a book. If you have several different services you would like to offer, this is a great way to showcase each one individually.
Concluding Thoughts About the Best Writing Portfolios
If there's anything I want you to take away from this article, it's this: Writing portfolios come in every shape and size. Don't tie yourself down to imitating any one portfolio.
Of course, there are certain things that all portfolios should have:
Writing samples, so people can actually see your work.
A bio, so people can learn about you and your background as a writer.
A contact page so people can easily get in touch.
Images, to break up the text and connect with your audience.
But outside of these things, you have a lot of creative freedom. Create something that not only displays your writing chops, but also, infuse it with your individual personality.
I hope you've enjoyed this sampling of the best writing portfolios I've seen on the internet and that they inspire you to go forth and create your own great portfolio.
Happy writing!