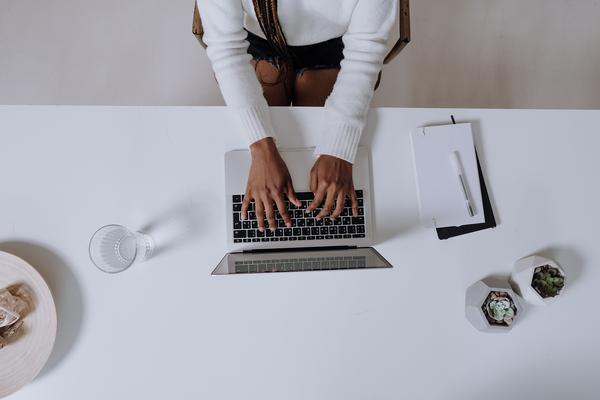 Writing Strategies: How to Get Those Creative Juices Flowing
Published on
Learn what writing strategies and tactics can help you to get over the dreaded writer's block and get your creative juices flowing again.
For centuries, writers have been fighting with writer's block – whether it comes from distraction or lack of inspiration, it happens to everyone. But that doesn't mean it's hopeless. Let's look at 6 writing strategies that can get you out of that writing rut and into a place where your creative juices flow.
Whether you call it creativity, inspiration or plain-old writing ju-ju, as writers we need that je-ne-sais-quoi to maintain our writing skill and prowess.
So what gets in the way of your creativity?
Perhaps you have projects on the schedule. Your editor might be sending you reminders. Deadlines are no doubt looming on the horizon. And to top it all off, you start to get anxious… And that does not help matters either!
While these strategies won't magic away those deadlines or swallow up your editor, they will hopefully equip you to focus, decrease your anxiety, and get those creative juices flowing once again. So let's get into it and see what writing strategies can help you to maintain your own creativity.
6 Writing Strategies That Will Keep You Motivated
1. Set Up Your Space for Success
It can be hard to concentrate and be creative when your office is part of your home – when the dirty dishes or countertop are just a few steps away. That's why you need a dedicated space for your writing. It doesn't have to be big or elaborate, but it should be a space that's just for your writing.
In this space, make sure everything stays clean and organized so that you can focus on your work. Design it to meet your needs. For instance, you might find that a whiteboard or art on your walls sparks creativity. You might want to design your space so that certain tools are always within arm's reach.
Also, bring some of the outdoors into your indoor office. Position your desk or workstation close to a window for natural light and an outdoor view. Place a couple of plants around you – some oxygen-producing plants can improve your concentration for the task at hand.
2. Take Advantage of Tools
There are tools for everything nowadays – and writing and creativity are no exception. Here are a few tools that you can add to your writing strategies toolbox.
ZenPen – Distractions are everywhere when you use a computer to write. ZenPen gives you a distraction-free, minimalist place to write online. And if you want to achieve a minimum word count, you can set it to show a progress bar so you know exactly how far you are from your goal.

Evernote – This on-the-go tool allows you keep all of your writing ideas and inspiration in one place that you can access from anywhere. If you're like me, sometimes inspiration will hit in the middle of the pasta aisle and you'll want to write it down before you forget.

Trello – Trello is a project management tool that helps keep everything organized in post-it-note-style lists. It helps me to know at a glance what I have to do and what deadlines I have. I even have a running list for ideas and inspiration that's just for me.
3. Visually Brainstorm
Are you a visual person? Then your writing might benefit from some visual stimuli.
For example, you might keep a whiteboard near your workstation to draw out your ideas, perhaps even mind map. Mind mapping is a process where you create a central idea (perhaps your title) and create branches off of there. You can even color code your branches to visually organize your thoughts.
You can also take time to do what I call "storm write." Write down all the words or sentences that come to your mind for a certain topic. Don't hold back or edit your thoughts – just let everything flow. As you go, you might even start to organize words and ideas on your paper as your topic takes shape.
If your creative side tends to drawing, you might even take a break to draw and see if it inspires your writing. You might just come back mentally refreshed and ready to tackle your writing project.
4. Go for a Walk
According to the researchers over at Stanford, walking has proven benefits for creativity. They found that people who walked felt, on average, 60% more creative than those who simply sat.
And various other studies have shown that being in nature helps to reduce the body's stress levels and makes people happier, kinder, and more creative.
So next time you feel unmotivated, perhaps a walk around your neighborhood or in a local national park can help!
5. Play Music
Music has a proven power over creativity and concentration. It's why doctors encourage new and expecting parents to play certain kinds of music for their children. Studies have shown that certain kinds of music can encourage out-of-the-box thinking, improve mood and enhance creativity.
What kind of music fuels creativity? Well, that completely depends on the person. You might thrive on classical or instrumental, while another might prefer something more upbeat. Play around with different music genres to see what works for you.
If music isn't quite your thing, but you find that a noisy house is distracting you, there might be another solution. Try using a white noise machine or phone app to block out unwanted noise and help you to focus on your project.
6. Fill Your Space with the Right Scent
What we surround ourselves with – including certain scents – can impact our creativity.
If you find yourself in a writing rut, you might look to infuse your space with some inspirational scents.
Many enjoy using essential oils to fill their space with the right mood-lifting and productivity-boosting scents. Purchase a small, electric diffuser and use 1-6 drops of your chosen essential oil. Use such oils as lemon, tangerine, rosemary, lavender, or peppermint to create your ideal space.
Not into essential oils? No problem. You might choose a certain candle or set up fragrant flowers to do the job.
Those are my personal writing strategies that I pull out when I need to get those creative juices flowing.