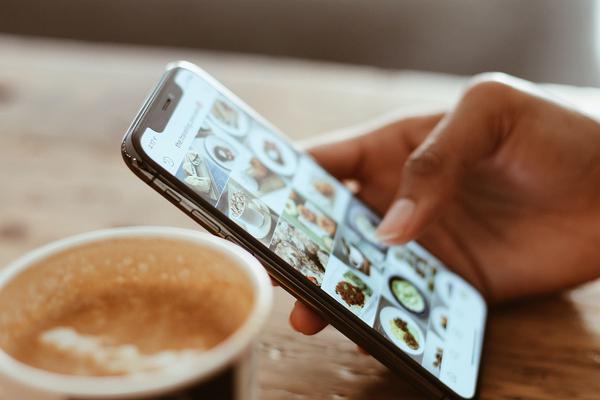 Photography Marketing: How to Promote Your Photography on Instagram
Published on
Learn how to leverage Instagram as part of your photography marketing strategy, including setting up a killer bio and using all of its key features.
If you are a freelance photographer, you need to look for ways to market your photography. And Instagram is the place for photography marketing. Its visual nature and large audience make it the perfect place to grow your photography brand online.
We're going to dive into 10 important ways to use Instagram for your photography marketing. But first, let's look at what Instagram has to offer your photography brand.
Why Use Instagram for Your Photography Marketing?
Instagram is the most visual social network available to date. The focus of this network is photos – so your photography will truly be center stage!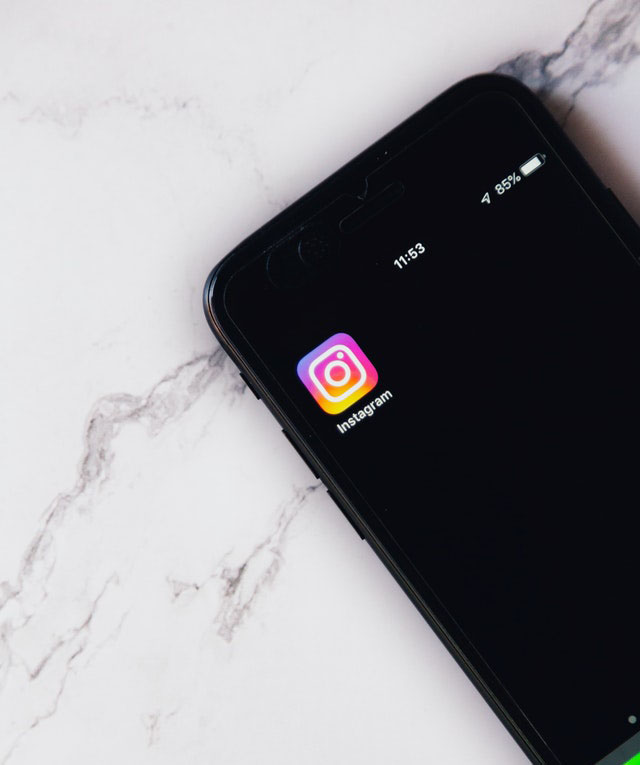 According to one study, Instagram has an average of 1.2 billion active users every month. And 9 out of 10 of those people follow at least one business account. And 6 out of 10 people use Instagram at least once a day, making them very engaged on the network.
This gives you access to an incredibly wide network of people, all over the world. While your target audience might not include India or Japan, having a large network of international followers can boost your overall brand. And you never know how that might work in your favor in the future.
The size of your Instagram following could work in your favor for client relations. If you develop a large audience, it can prove to future clients that you are a seriously talented photographer with a visible track record.
So Instagram is important for your photography marketing strategy – but how exactly should you set it up and use it? Let's look at 10 key ways that you can leverage Instagram in your strategy.
10 Ways to Rock Your Photography Marketing Strategy on Instagram
1. Set Up Your Bio for Success
Your Instagram bio is your opportunity to make a good first impression. There are several features that you can leverage to really make your bio stand out. Let's discuss each one individually.
Your @username
Create a username that reflects your photography brand. If you have a unique photography brand name, such as Seacoast Studios, try to get a variation of that name. If you are a freelancer, go for a username that includes your name and "photography," or even your specific niche. This could be @yournamephotography, @yournameportraits, @yournamelandscapes, etc.
The point is for people to recognize you as a photographer as soon as they see your username. Do not confuse them with an ambiguous username.
Your photo
Your profile photo should be crisp and clear. If you have a logo for your photography business, use that. If not, you can use a photo of yourself that represents your brand. You can even use a cool shot you've taken during your career travels.
Just make sure that people will be able to make it out, even while scrolling on their phone.
Your description
Instagram gives you up to 150 characters in your description. Use these strategically. Introduce yourself and what you do. Include a list of services, if applicable. You can even use fun emojis that represent your brand. Make this section both inviting and informative.
Your contact details
When you sign up for an Instagram business account, you can include as much contact information as you want in your bio, including a link to your website portfolio, phone number, and email.
You will even be able to set up a contact or learn more button, depending on what next step you want people to take from your bio.
2. Use a Link in Your Bio
While Instagram is an awesome network for photographers, it does have its occasional drawback. One such drawback … You can't use active links in your posts. If you do, they will just appear as normal text. Annoying? You betcha! But there is a workaround…
You've probably seen many brands direct their audience to click on the "link in bio." That's the workaround. And it works pretty well. As we mentioned above, each account bio, or profile, allows you to use one clickable link. While you could use this space for a link to your online portfolio, there is a smarter way to use it
How?
Use a linking tool, such as linktr.ee or tap.bio. These allow you to set up a page that directs your audience to more information about each post. You can even include individual links on these app pages to direct people to your online portfolio to cover all your bases.
For example, if you post a great shot of an American bald eagle on your site, but have more great wildlife shots, you can invite your audience to click on the link in your bio to see additional shots in your portfolio. Or maybe you wrote a blog post about your experience tracking down these majestic creatures. You might invite your audience to read about by clicking on the link in your bio.
3. Use #Hashtags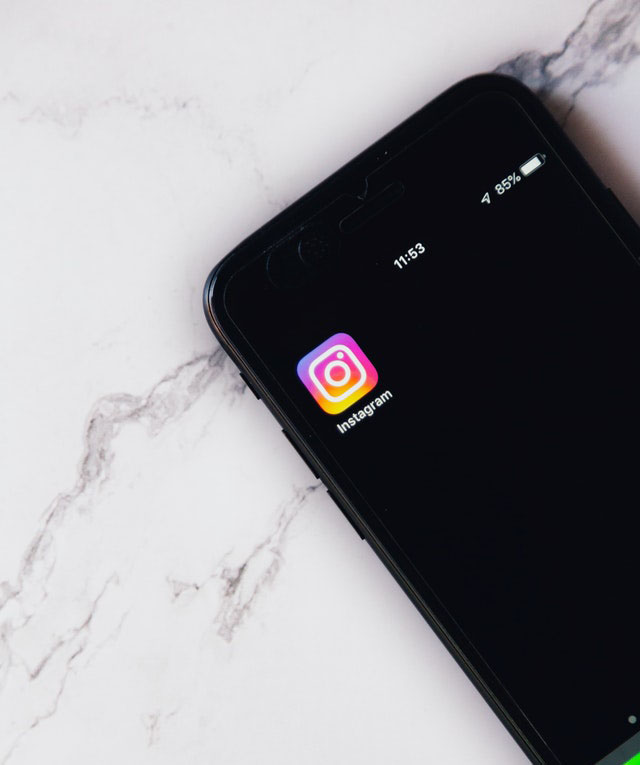 Hashtags are the best way for new audiences to find you on Instagram – especially since the network made it possible for people to follow specific hashtags on the network.
Research which hashtags are the most popular for your niche. You can find new ideas by checking out which hashtags your competitors are using. You can also use free or paid hashtag tools like Hashtagify, RiteTag, or All Hashtag to get ideas for new hashtags and see detailed stats about each one.
Keep in mind that Instagram limits you to 30 hashtags per post and 10 per story. But just because you can, does not mean you should. Don't stuff hashtags into your post just for the sake of having them. Be strategic in choosing which hashtags to use.
You might also consider creating a branded hashtag, such as #yournamephotography. This is a great strategy to encourage brand recognition and can even be an easy way for people to find and engage with your posts without following you. Include the hashtag in each post as well as in your bio. You can also run contests or giveaways that require people to use your branded hashtag in order to increase its popularity.
4. Tag Your Clients
People love seeing their photos online, so use that to your advantage. During each photo session, encourage your clients to follow you on Instagram – you might even include your @InstagramUsername on your marketing materials.
Tagging your clients in your posts can lead to more people seeing your content and visiting your profile. When you tag someone, they might tag their family and friends to view the post. It also appears in their profile section under tagged photos, so anyone who visits that section will also see your post.
5. Share Instagram Stories
Instagram Stories are a great way to engage your audience.
What could you share as an Instagram Story?
There are so many options. You could share…
Short videos of beautiful locations where you are doing a photography session.
Behind-the-scenes shots of you and/or your team.
Funny moments during a session.
Moments from your personal life.
Even if it's not a strictly brand-related shot or video, it can help to humanize your brand and make you more relatable.
6. Become a Storyteller
As a photographer, you most likely have the visual part of Instagram down. But social media is also about telling stories – and Instagram is no exception!
Draw people into your photography by telling the story behind each shot.
Perhaps, if you're a wedding photography, you could share the backstory of a couple's relationship -- with permission, of course.
If you are a landscape photography, share the history of the location that you are photographing. This could be a cool legend or lore. It could be the story of a local family in the area that is related to the scene you are featuring.
You might even write a little about your personal story in a shot. Perhaps it's a place you've been dreaming of visiting since you were little. Perhaps a specific shot reminds you of a personal struggle you've had.
There are so many possibilities for storytelling as a photographer on Instagram. Look for the story behind each photograph you share – you will no doubt start seeing stories everywhere!
7. Share Positive Messages & Reviews from Clients
Sure, Instagram only allows you to post pictures with comments below. But there is a way you can give positive client messages and reviews a little more spotlight on your Instagram feed.
Take a screenshot of it!
If someone left you a glowing review on Google or sent you an email about how happy they are with your product, screen shot that and share it your Instagram feed.
This shows your audience that you are not just a professional photographer. It shows real evidence that people enjoy working with you!
8. Don't Flood Your Audience's Feed
You've just come back from an incredible photo shoot. Everything looks crisp and Instagram-worthy – but how much should you post?
Keep it to a few key shots at a time. You can always share more down the road. But you don't want to overwhelm, or even annoy, your audience by posting too much at once. If you do, you take the risk that they will unfollow you.
And if the photos are related, use the multiple photos feature to post up to 10 photos in one post. This will cut down on the extensive feed and give interested individuals the ability to swipe to see more of your work.
9. Hold a Contest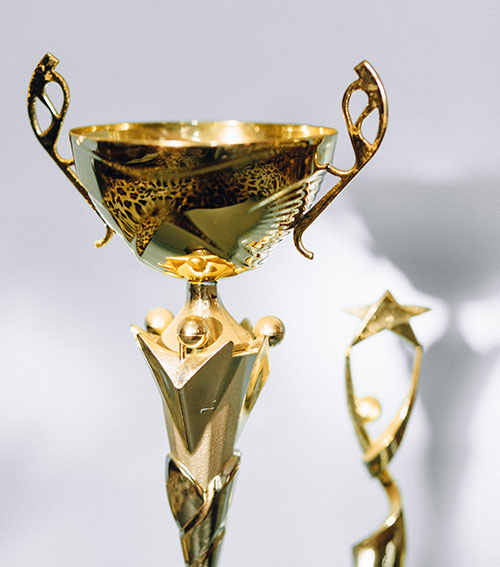 A contest can be a great way to increase audience engagement and even grow your audience size.
How does it work?
First, pick something to give away. This doesn't have to break the bank. Perhaps you could offer a signed copy of your most popular photograph. You might offer some merchandise from your shop, if you have one. Or you could offer a service if enough of your audience is local – perhaps a free 30-minute photo shoot or a discount on your services.
Once you have something to give away, post about it, giving enough time for people to learn about it and enter. Many brands will require someone to follow them and tag at least 2 or 3 people in a comment.
Lastly, promote the heck out of the contest. Use relevant hashtags – you can even create a contest-specific hashtag for your purposes. Ask your audience to share the contest with others. Talk it up on other social platforms. And, if you have the means, pay to promote it on Instagram.
10. Use Instagram's Insights
Instagram provides insights, or analytics, for you to measure your engagement on the network. And when you reach 100 followers, you gain access to even more information. When used correctly, this information can help you to improve your overall Instagram strategy.
Let's consider a few key metrics that can guide your Instagram marketing strategy…
Audience Demographics
Instagram will tell you everything you need to know about your audience, including their gender, age, and general location.
Once you know this information, you can think about how to best cater to this audience. It might even show you that you are not reaching the audience that you wanted to – in which case, you can adjust your Instagram strategy to target those specific individuals.
Content Engagement
This will show you how many likes and comments each post receives, as well as how many people have viewed it.
If your views are less than you would like, you might need to revamp your hashtag strategy.
If you see that some posts get upwards of 1,000 views, but only a few dozen likes, then you might look to see how you can change your posting strategy to get more likes – perhaps tell more stories along with your posts or focus more on a certain subject matter.
In conclusion, Instagram is the network for photography marketing. And it doesn't have to break the bank. A lot of the strategies mentioned here are completely free. Whether you're a freelance photographer or it is your side hustle, you should be using Instagram for your photography marketing strategy.