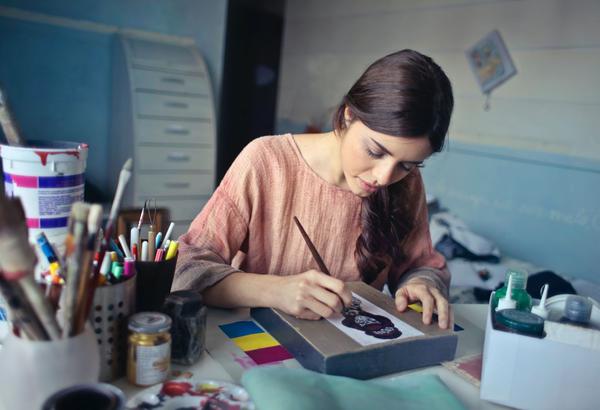 How to Make an Eyecatching, Job-Fetching Fashion Portfolio
Published on
Ready to kickstart your career as a fashion designer? We'll show you how to build a fashion portfolio that will get your work noticed, along with a checklist of everything to include.
You became a fashion designer because you have a vision.
You create fashion that is unique to you, that tells the world a new story in a new way.
Your work is the key to your soul and expresses something intangible in a way nothing else can.
But now you need a job.
How do you make sure a potential employer or freelance fashion design client can see the power of your art and the importance of your work?
That's where a fashion design portfolio comes in.
Whether you're looking to freelance or want to land a job in fast fashion or with a luxury brand, a fashion portfolio is an absolute must to showcase your fashion design and highlight your talent.
What is a fashion portfolio?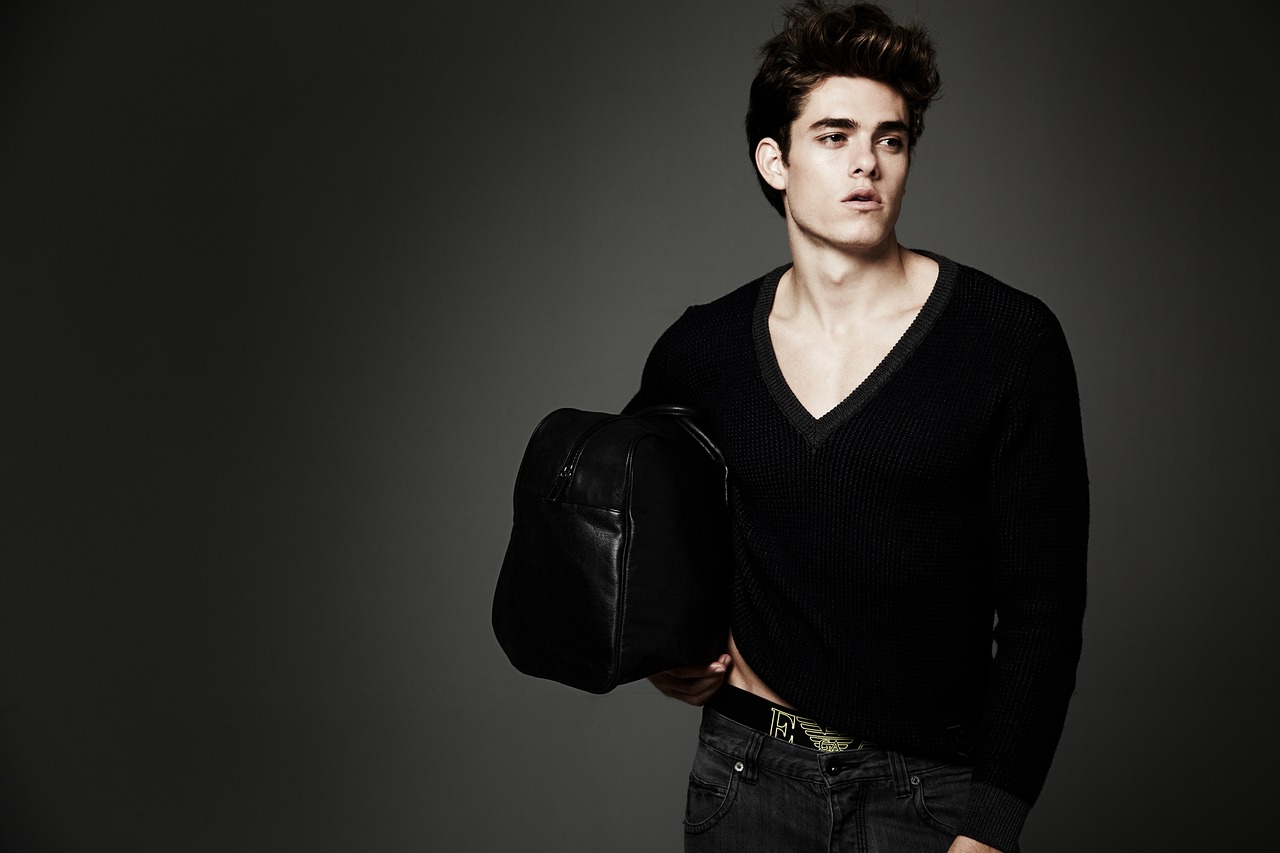 A fashion design portfolio is a collection of your work that you can share with potential clients, collaborators, and employers. It's a way to show people what your fashion designs look like and the process you use to create them. It can also be a chance to display any press or awards you've garnered, as well as showcase your professional fashion design experience.
In general, there are two types of fashion portfolios: a personal fashion design portfolio and a specific or professional fashion design portfolio.
A personal fashion design portfolio contains a broader spectrum of your work over a longer period of time. You'll want to focus on your best and most recent designs and collections, but a personal fashion portfolio is more of an overall statement of who you are as a designer. This type of portfolio is what a fashion house will want to see if they interview you.
A specific or professional fashion design portfolio focuses on one type of fashion and is created for a specific project or position. For example, if you are trying to get a job at a fashion house that focuses on leisure apparel, you would create a portfolio of your work in that area. It's what you would send to get an interview in the first place.
Benefits of an online fashion portfolio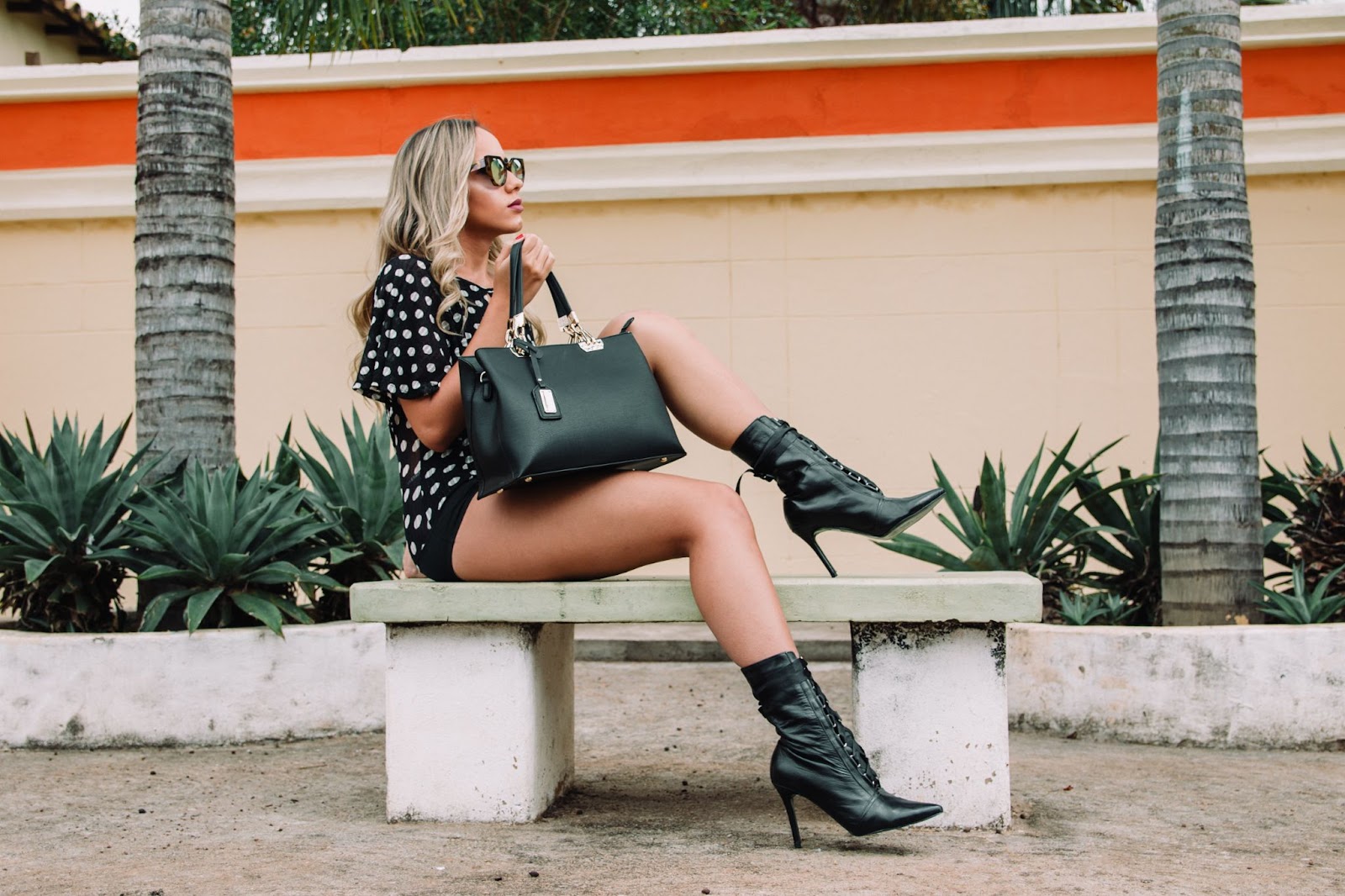 Nowadays, most fashion portfolios are digital. There are quite a few benefits to having a digital fashion portfolio, which we'll touch on here.
Combine your personal & specific fashion portfolio into one. A well-designed digital fashion design portfolio allows you to display both the scope of your designs as well as the specifics of a project that an employer or client may want to see. By creating separate pages for separate categories, you can make it easy for a client or employer to find the examples they're looking for within the broader context of your personal portfolio.

Easy to update. A good online portfolio hosting site will make it easy for you to keep your fashion portfolio updated. Uploading new designs and keeping the information on your site up-to-date ensures that your best work is always on display.

Visually appealing. Stunning photos go a long way in showcasing your work as a fashion designer, and photos excel in an online format. Not only will an online portfolio ensure that your photos really pop, digital portfolio hosting sites offer a variety of templates, so you can create a unique visual aesthetic to highlight your fashion style.

Simple to share. Sending a potential client a link to your site is much easier than trying to get a 3D fashion portfolio in front of them. That means you can easily work with clients from all over the world and apply for jobs from anywhere.

Combine with social media for more impact. An online fashion portfolio template should have easy to integrate social media buttons that you can add to your site. This makes it easy for any visitors to your fashion design website to become followers with just one click. And you can add a link to your fashion design portfolio to any of your social media accounts, so your followers can more easily be converted into clients or employers.

Scalable. Maybe when you first get out of fashion design school, you create a portfolio to find a job. After a while, you start to take on freelance clients. Eventually, you open your own fashion design studio and sell directly to the public. A digital fashion portfolio changes with you and can adapt and grow as you do, without having to start all over.
Fashion Design Portfolio Checklist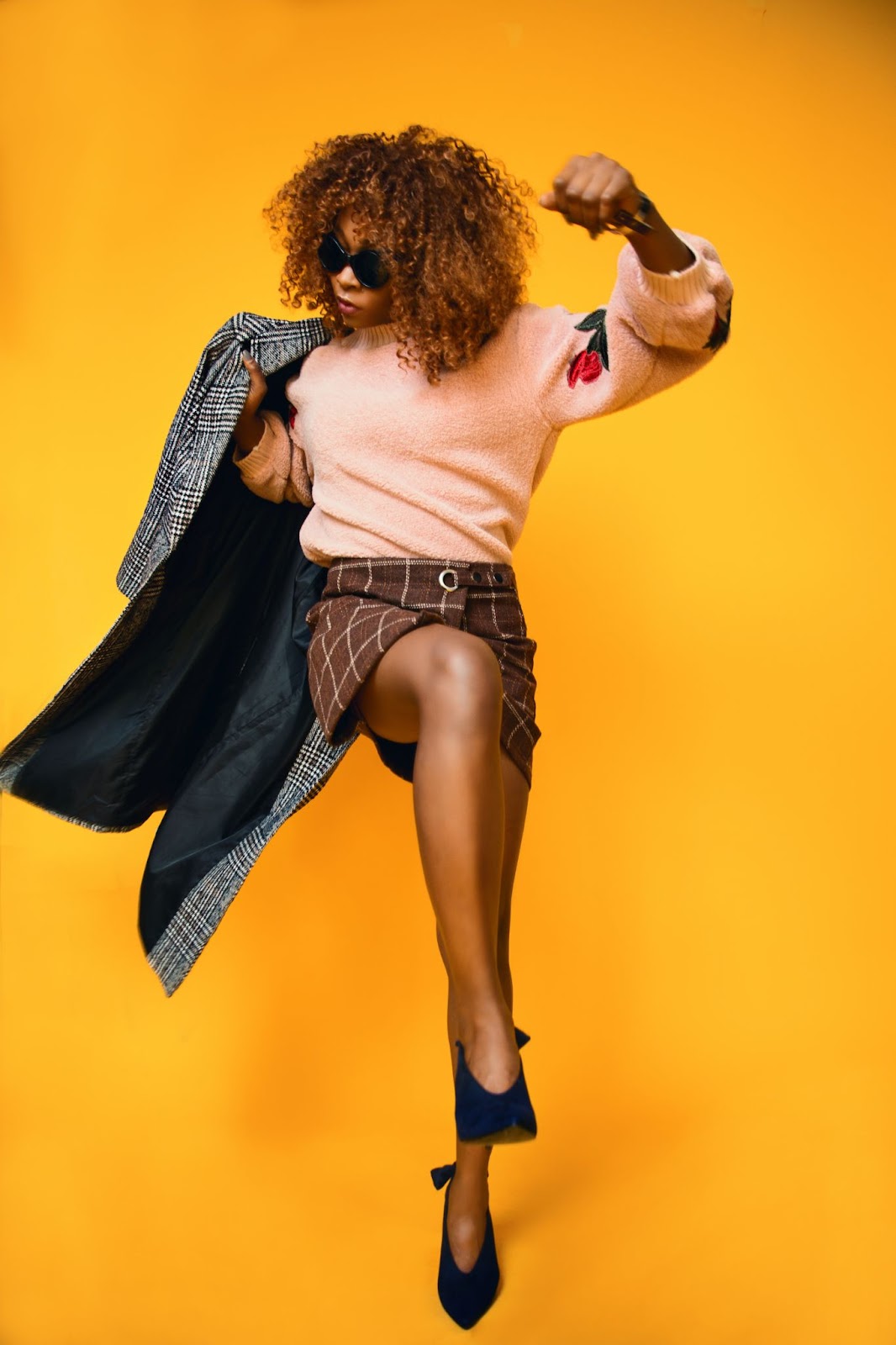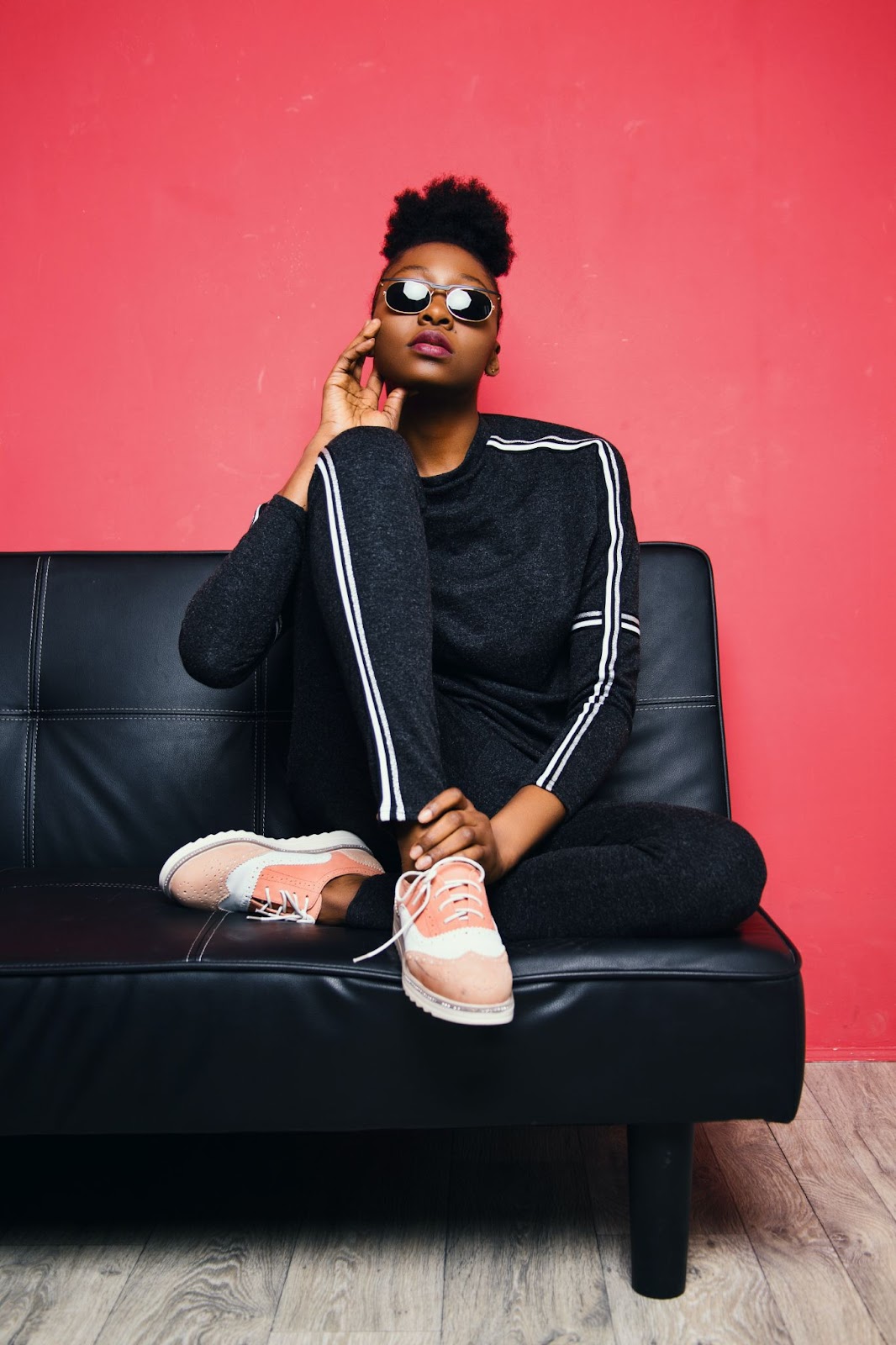 Introduction
A smart, short introduction to you and your work helps clients and employers get a sense of who you are as a fashion designer. Fashion design portfolio examples that succeed make sure to stay professional and stick to the rule that less is more when it comes to your bio. Take some time to clarify your most impactful statement about your work, and then let your designs do the talking for you.
Designs
The focal point of your fashion portfolio is your designs, but how you display and organize your designs can make a big difference.
First, you want to make sure that you are showcasing your best and most recent work. It's better to show fewer designs that are higher quality than overwhelm with too many fashion portfolio examples.
You'll also want to invest in high-quality photos. Maikans and flat lay pics aren't nearly as impressive as model photos or press photos. If you can, get some professional shots done that show off your fashions on real bodies.
Look for digital fashion portfolio templates that have an easy to navigate layout and an aesthetic that compliments your designs. You want immediate visual impact when someone visits your site.
Organize your site so it's easy for people to find what they're looking for. You can design your fashion designer portfolio so that each collection or category of design has its own section or page. You can also separate out designs from technical drawings and other elements of your portfolio. However you choose to organize your fashion designer portfolio, make sure a potential employer doesn't have to dig to find what they need.
Collections
If you've created collections, be sure to showcase them here. You can give each their own page or put them on a single page divided by section. Scrolling banners can be great for this, or include the option of clicking on a single design for a closer look.
Videos of any shows you've done can be great to add, but keep in mind that many people will primarily be evaluating your photos. 
Mood Boards
Mood boards can go a long way in showing what inspires your fashion, and how you've turned that inspiration into art. In addition, many fashion designers already utilize online mood boards to help with their designs, so it can be easy to upload your inspiration to your digital fashion portfolio.
Mood boards can be incorporated alongside the designs and collections they inspired, or you can have a separate page or section with your mood board. Remember to keep this updated alongside your designs.
Hand-drawn sketches & technical drawings
Including hand-drawn sketches of your designs can help show how you went from inspiration to final design, and technical drawings are a must so employers know you can plan out a design.
If you're going for employment with a luxury brand, illustrations, finished silhouettes and technical drawings that are detailed and hand-drawn will be an expected element of your fashion designer portfolio. They'll want to see your creativity and artistry, and how exactly you sketch that out.
For fast fashion brands, it's more important to showcase technical drawings done in Adobe Illustrator or Adobe InDesign, as you'll be expected to have a thorough understanding of these programs. Including portions of your tech pack can also demonstrate your ability to spec a garment.
Contact
Make sure your contact information is easy to find on every page, or include a separate contact page for inquiries. You will also want to include social media buttons to your professional fashion designer social media accounts, so you can be contacted that way as well.
Optional additions to your fashion design portfolio
Process. Do you utilize 3D printing in your design process? Do you repurpose vintage fabrics or deconstruct couture? If you have a unique process you utilize in your fashion design, you may want to create a page that details what you do.

Press and Awards. Have you landed an editorial or been featured online or in print? Did you win a prestigious award? Be sure to give the attention you've received a place in your portfolio.

CV. Do you have relevant professional or educational experience you want to include? Make sure your portfolio has a pdf version of your CV available if an employer wants to know your cred.

Clients and Collaborators. If you've worked with some notable names or collaborated with other designers, your fashion design portfolio is a great place to display some of that work. 
Luxury versus fast fashion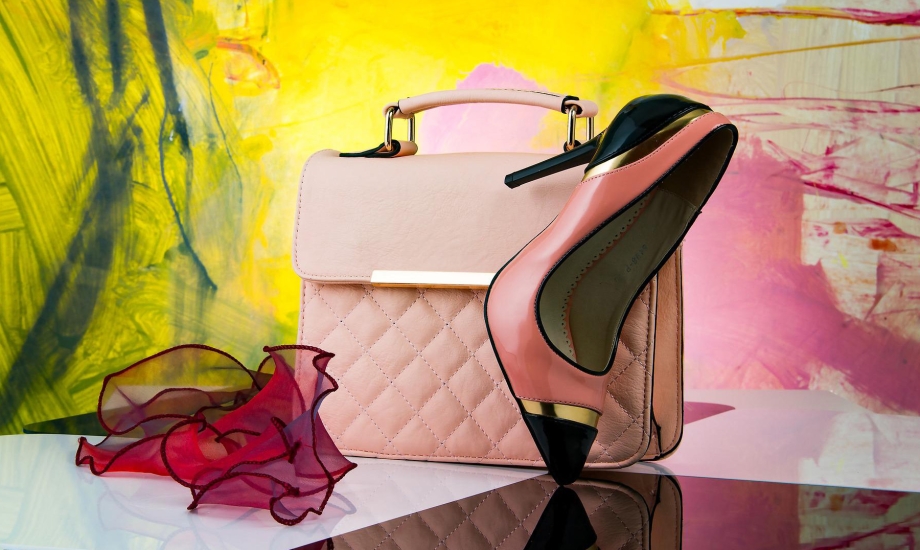 When you're seeking a specific position, you may choose to curate your fashion portfolio further. Alongside showcasing the designs that are specifically relevant to the position you are going for, luxury brands and fast fashion brands will want to see different elements in your fashion designer portfolio.
Luxury brands
Luxury brands are looking for creativity and innovation. They'll be looking for detailed hand drawings, silhouettes that show your design working with other pieces, and high-quality model photos that are styled appropriately for your fashion designs.
And while unique and thought-provoking are key elements that a luxury brand is looking for, they'll also need to see that your designs are commercially viable. They'll want to know that your fashion is marketable and can be manufactured, so focus on your vision while keeping it grounded.
Fast Fashion
Fast fashion is more concerned that you know how to technically produce a garment. Including technical drawings done with Illustrator or InDesign alongside pieces of your tech pack provide evidence that you know what you're doing.
In addition, the name of the game in fast fashion is marketability, so your portfolio must be commercial in all respects. This is the time to highlight your mainstream work, and what makes it quality and achievable.
For both luxury and fast fashion, research some fashion portfolio examples that you love from designers you admire. They'll give you ideas you can use in your own online portfolio design.
How to create a fashion portfolio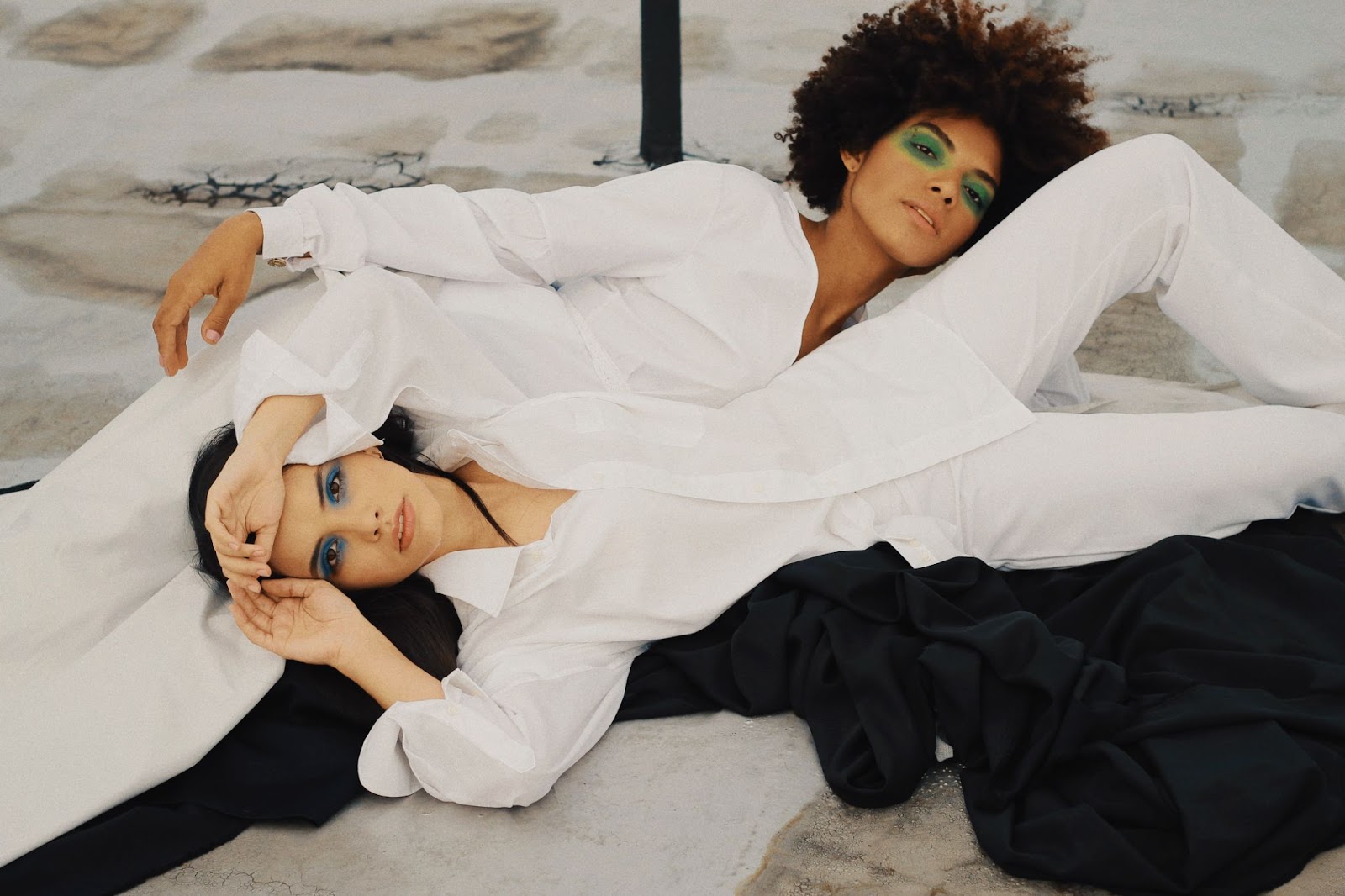 Now that you know everything that goes into a fashion design portfolio, and you've gathered each of the elements, you need to actually put one together.
The first step is choosing an online portfolio hosting site like Journo Portfolio. A great hosting site will offer you a multitude of templates, domain transfer, automatic back-ups and privacy settings. It should also be easy to set up and update, so that you're not having to hire a website designer every time you want to make a change.
Once you've chosen a hosting site and a template, play around with design elements until you find the aesthetic and functionality that works best for you. Focus on creating the most stunning display of your designs that you can, and then work the rest of your fashion portfolio around them.
Be sure to look at plenty of fashion portfolio examples from around the web. You'll see how many different ways there are to maximize impact. And fashion design portfolio examples can also show you what won't work for you, so do your research (Pinterest is a great place to start).
Ready to create your fashion portfolio?
Your fashion design work deserves to be displayed in a fashion portfolio that sets you apart. Visual storytelling, impactful layouts, and a cohesive aesthetic will help you impress clients and employers and get your work seen in the world.
In addition, an online fashion portfolio website that is easy to design and supports important features like mobile-ready templates and password protection helps you scale your business and stay ready for any market.
Learn more about how Journo Portfolio can help you build the digital fashion portfolio your work deserves.