Features • Site Builder
Build a Stunning Website
Journo Portfolio gives you complete creative control over how your site looks. Use our pre-built color palettes, font groups and content blocks to build a stunning portfolio.
Your site should be as unique as you.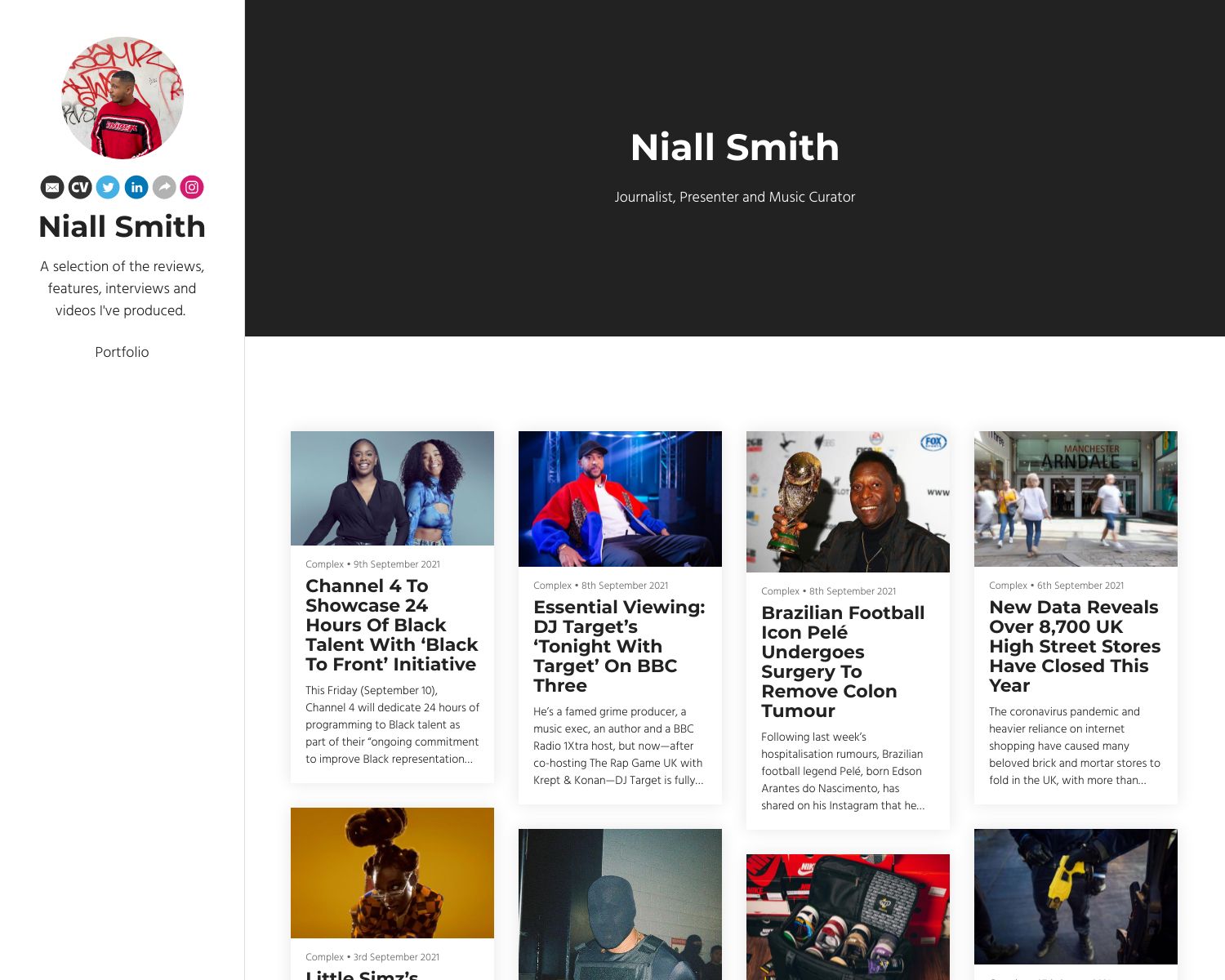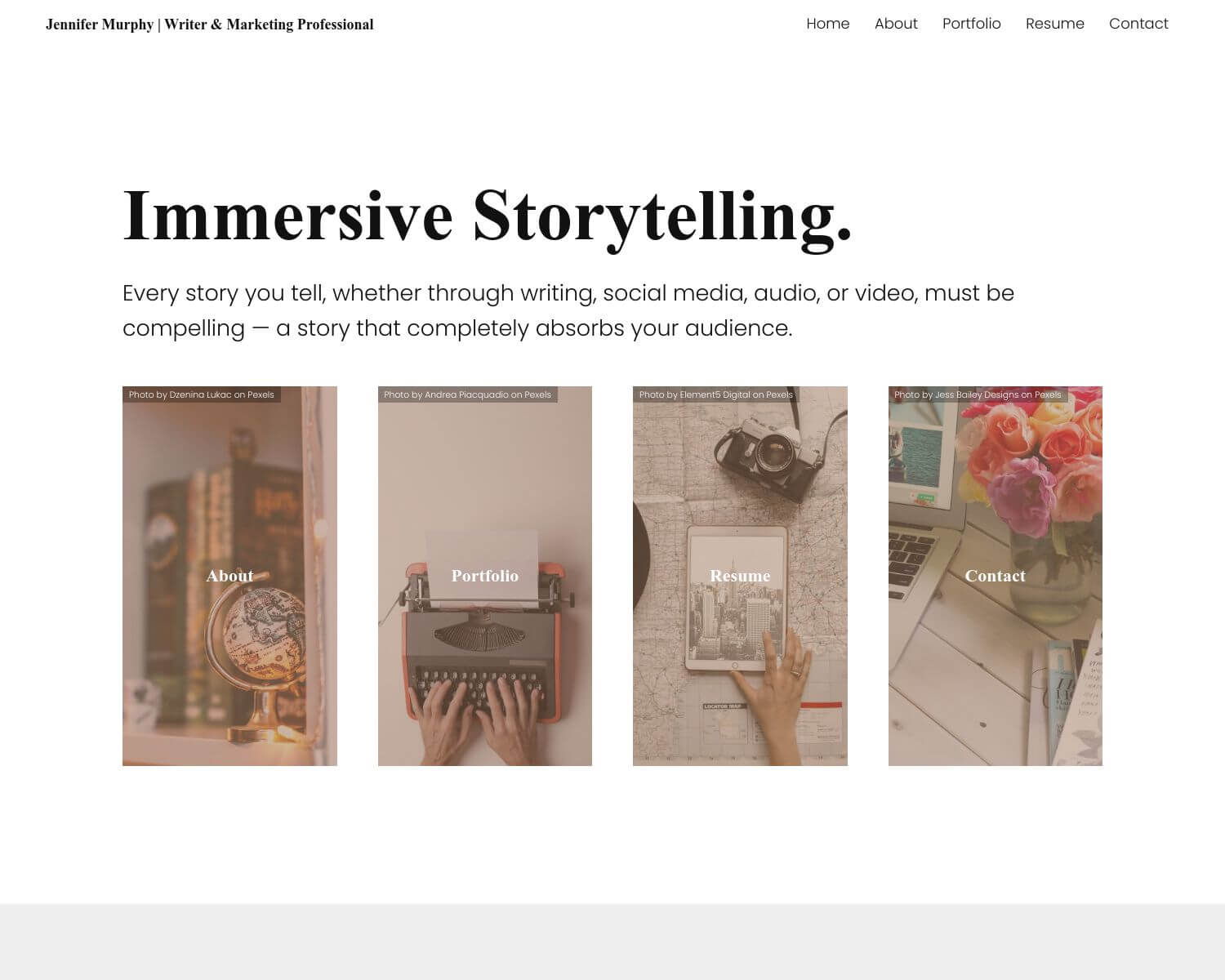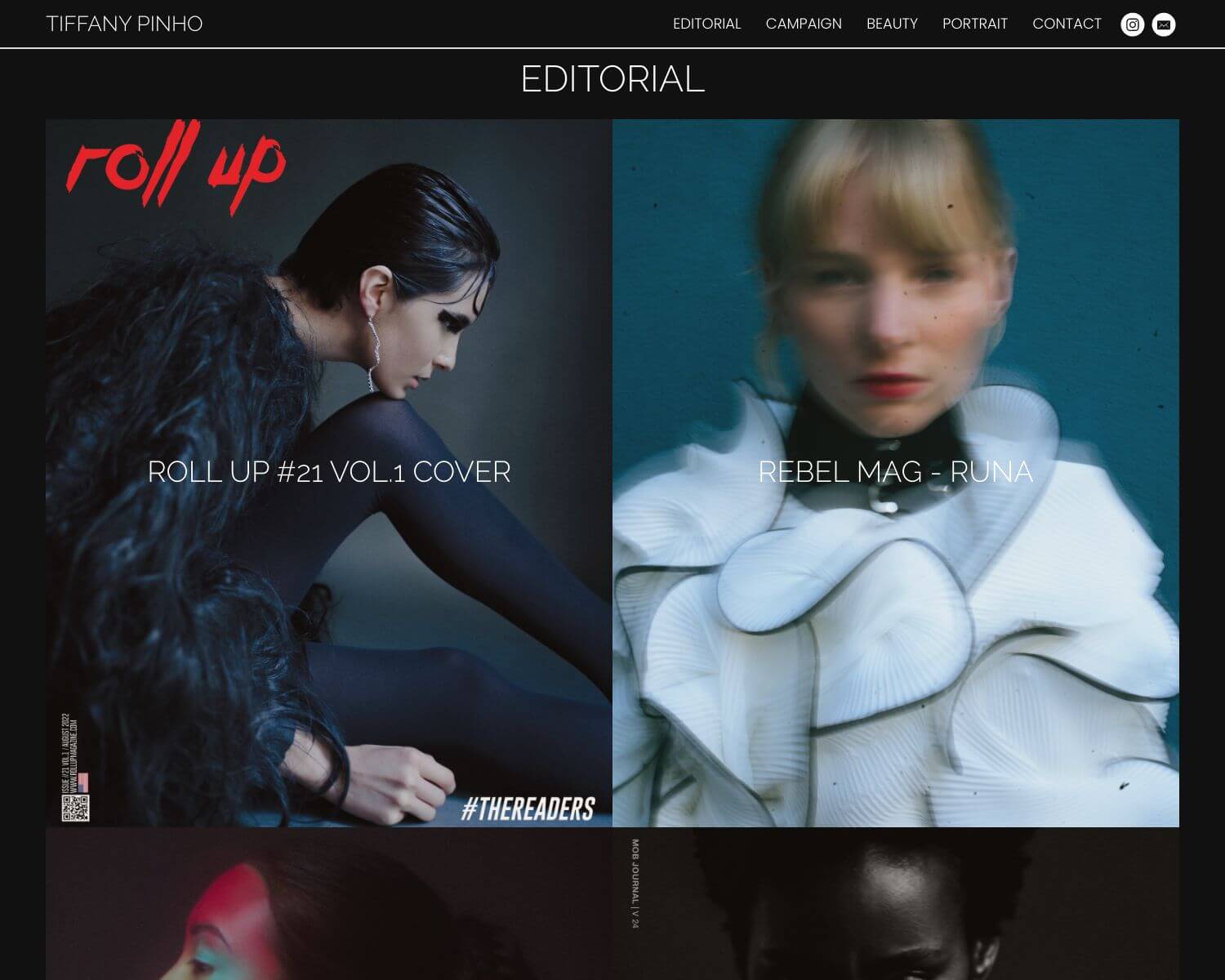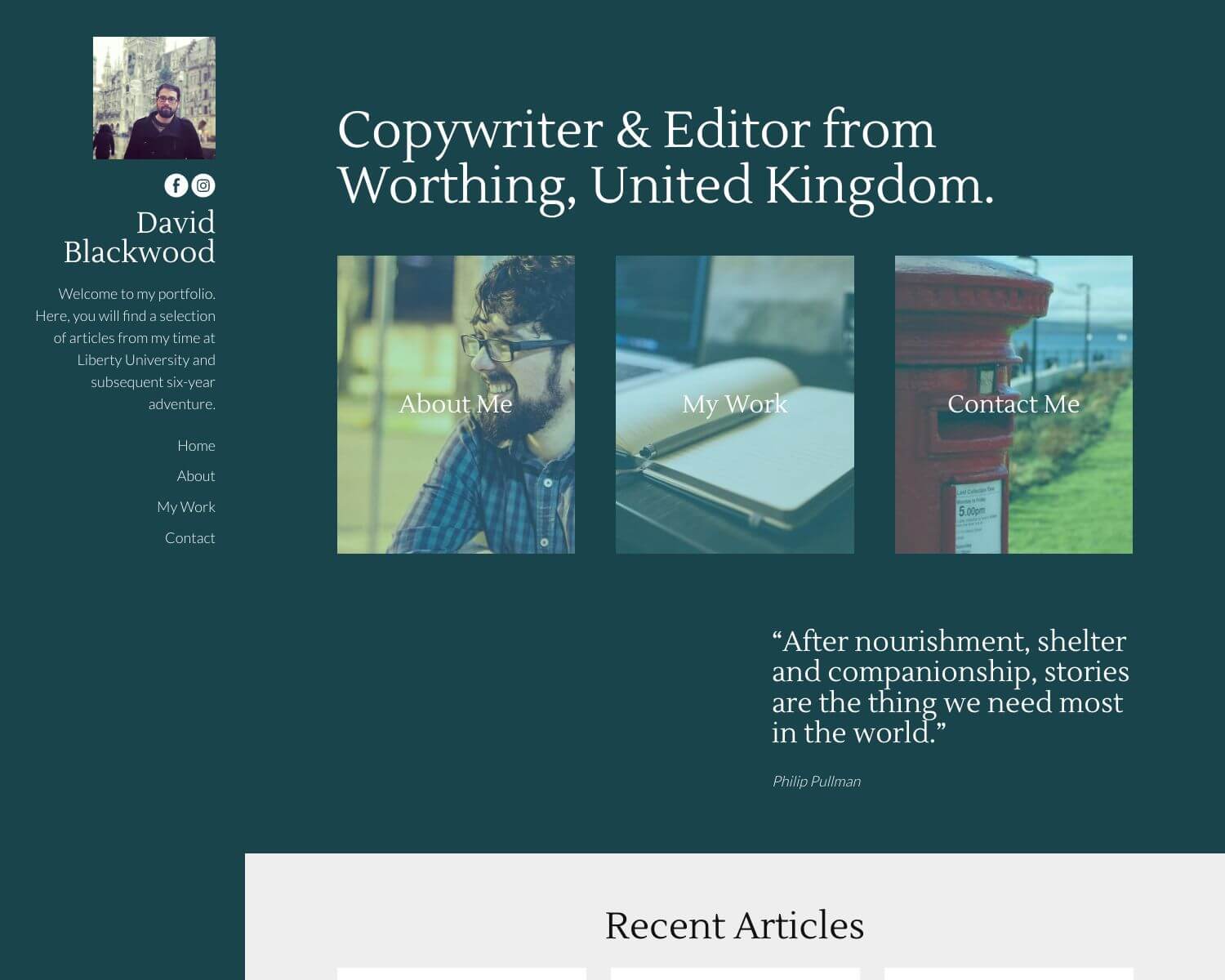 Customisable, not complex.
Pre-built sections and pages make creating page layouts a breeze.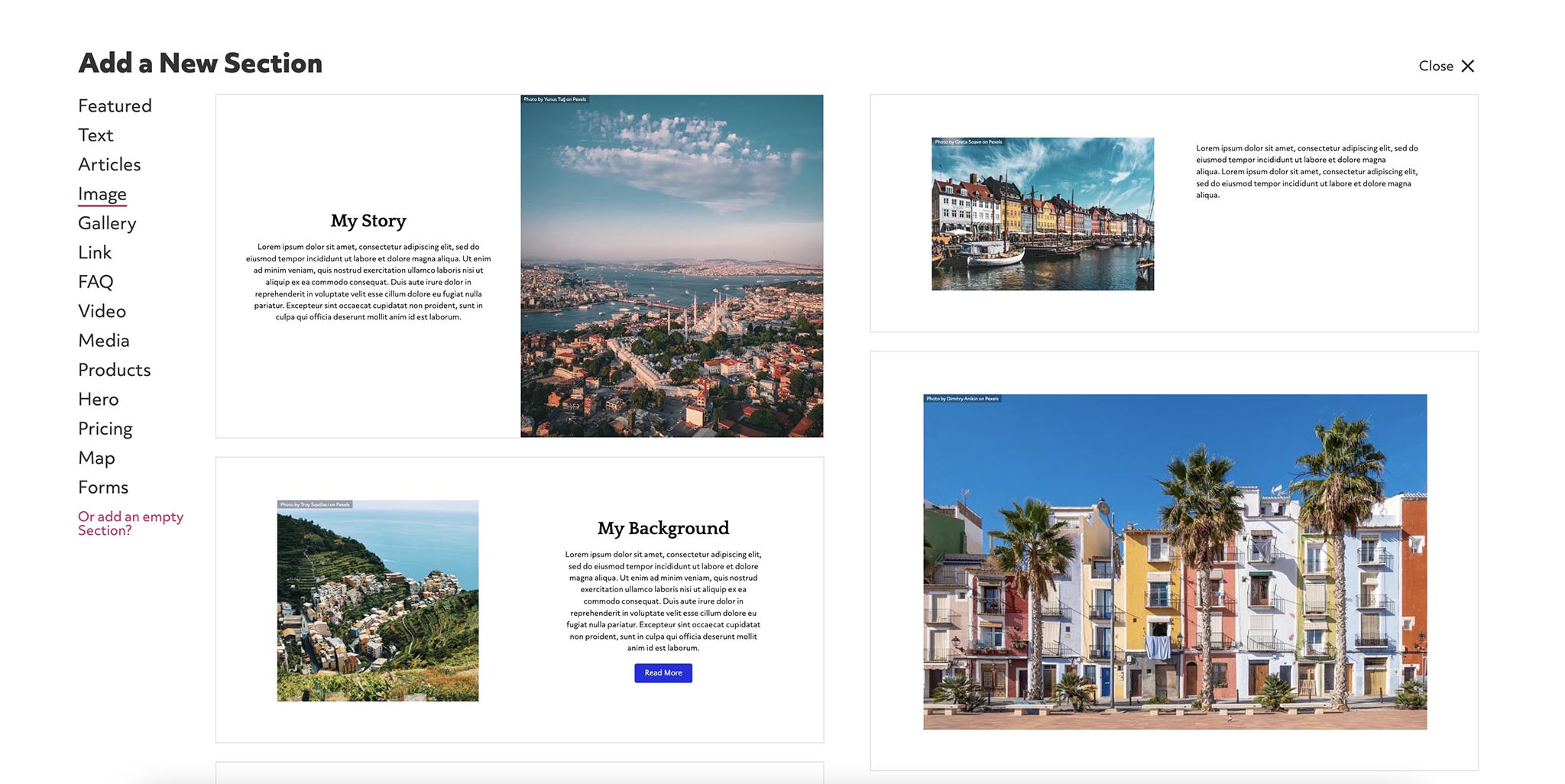 Blocks
Build your own layouts from 19 core content types.
Text
Add formatted textual content like paragraphs or lists.
Image
A single image that can be cropped and resized.
Button
Add a clickable button to your page.
Articles
Display one or multiple articles in a number of formats.
Gallery
Show a grid of images as a gallery.
PDF
Embed a PDF directly on your page.
Media Embed
Embed anything that supports the open oEmbed format.
Slideshow
Create a slideshow of images.
Subscribe Form
Allow visitors to subscribe to recieve a weekly digest.
Contact Form
Allow visitors to message you without revealing your email.
Links
Add one or more clickable link sections.
Spacer
Add a gap of whitespace to the page.
Map
Embed a map of a certain location.
Profile Picture
Display your profile picture in different sizes and shapes.
HTML
Add custom code to embed external scripts.
Quote
Add a testimonial or quote with an authors name.
Social Icons
Display your profile social icons in various sizes or styles.
Twitter Feed
Embed a timeline of a twitter feed.
Themes
Choose from 10 pre-built themes to get started quickly.
Mobile Ready
Build your site on desktop and it will work automatically on mobile.
Custom Domain
Get a custom domain name of your choice with our Pro plan.
"
Journo portfolio has been great for keeping all my articles in one place. Articles on other websites can be accessed on my portfolio and I can write new articles on my portfolio website. I love the functionality and I recommend it to all my friends. The portfolio is amazing!
— Nneka Otika
Features
Explore Other Features
Journo Portfolio has all the features you need to build a portfolio site that gets you results.