Features • Backup
Backup Online Work
Publications delete old content, companies shut down and articles get deleted. Journo Portfolio generates backups of your online articles so you never lose your work.
https://www.journoportfolio.com/blog/what-to-include-in-your-copywriting-portfolio-with-examples-and-tips/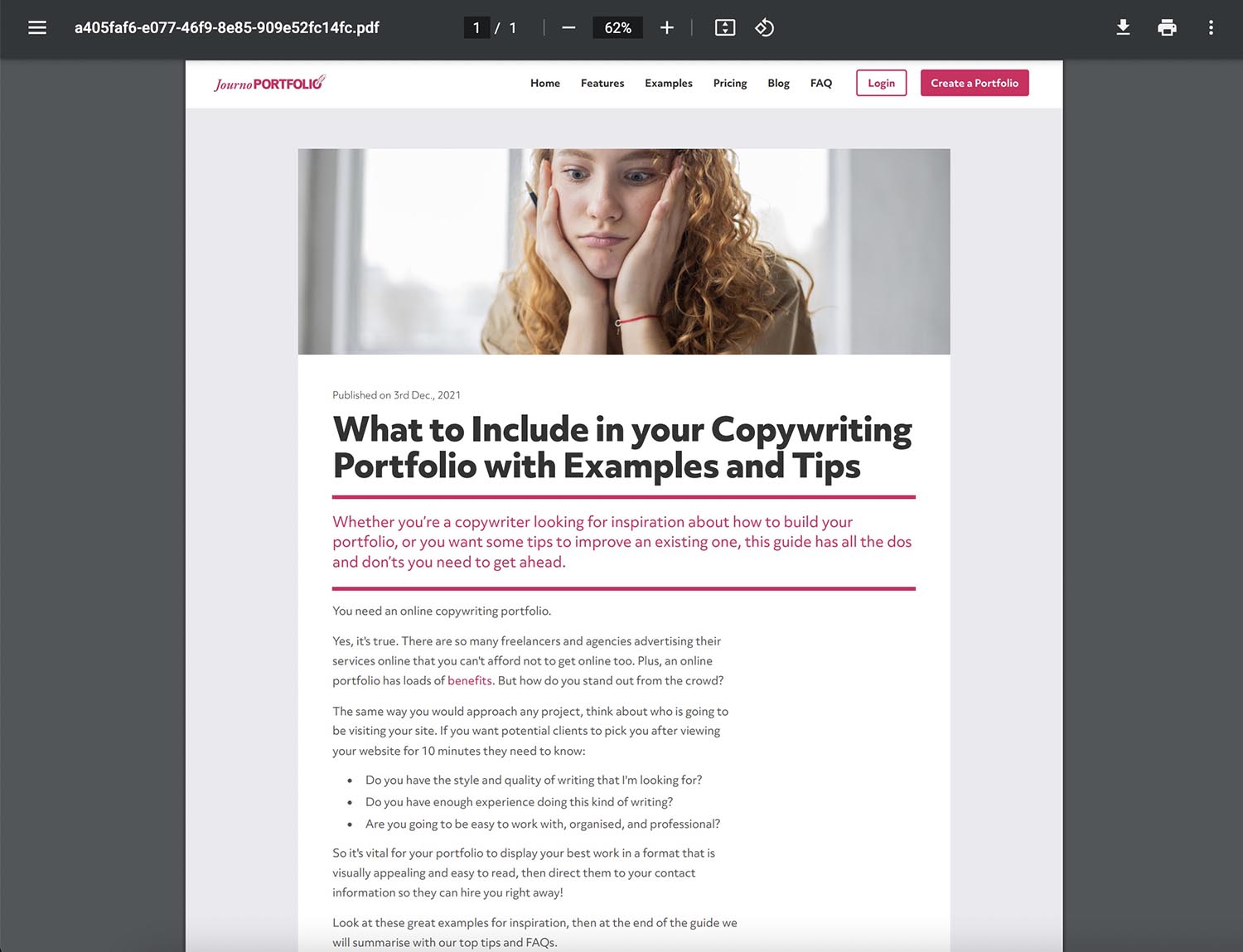 1. Add articles to your portfolio
Add your online URL-based articles to your portfolio. Journo Portfolio will automatically extract the details of the article such as the date, title, description and image.
2. Automatic Backup
Journo Portfolio will automatically back-up the articles in two formats: as a PDF and as a screenshot.
3. Switch in the Backup
If the original article is ever taken offline you can seamlessly switch to linking to the backup instead.
Why would your articles go offline?
Link rot (also called link death, link breaking, or reference rot) is the phenomenon of hyperlinks tending over time to cease to point to their originally targeted file, web page, or server due to that resource being relocated to a new address or becoming
permanently unavailable

.

Websites delete old articles, businesses cease trading and newspapers shut down. It happens constantly - even at big organisations and publications. Don't lose your work when it does and rest assured all of your work is being backed up the moment it gets added.
"
Huge props to @journoportfolio... previous client took down blog posts I wrote for them, but Journo Portfolio had them automatically backed up for me!
— Robyn Petrik
Features
Explore Other Features
Journo Portfolio has all the features you need to build a portfolio site that gets you results.