Features • Analyse
Powerful Analytics Built-In
Track how your portfolio site is performing with our analytics system.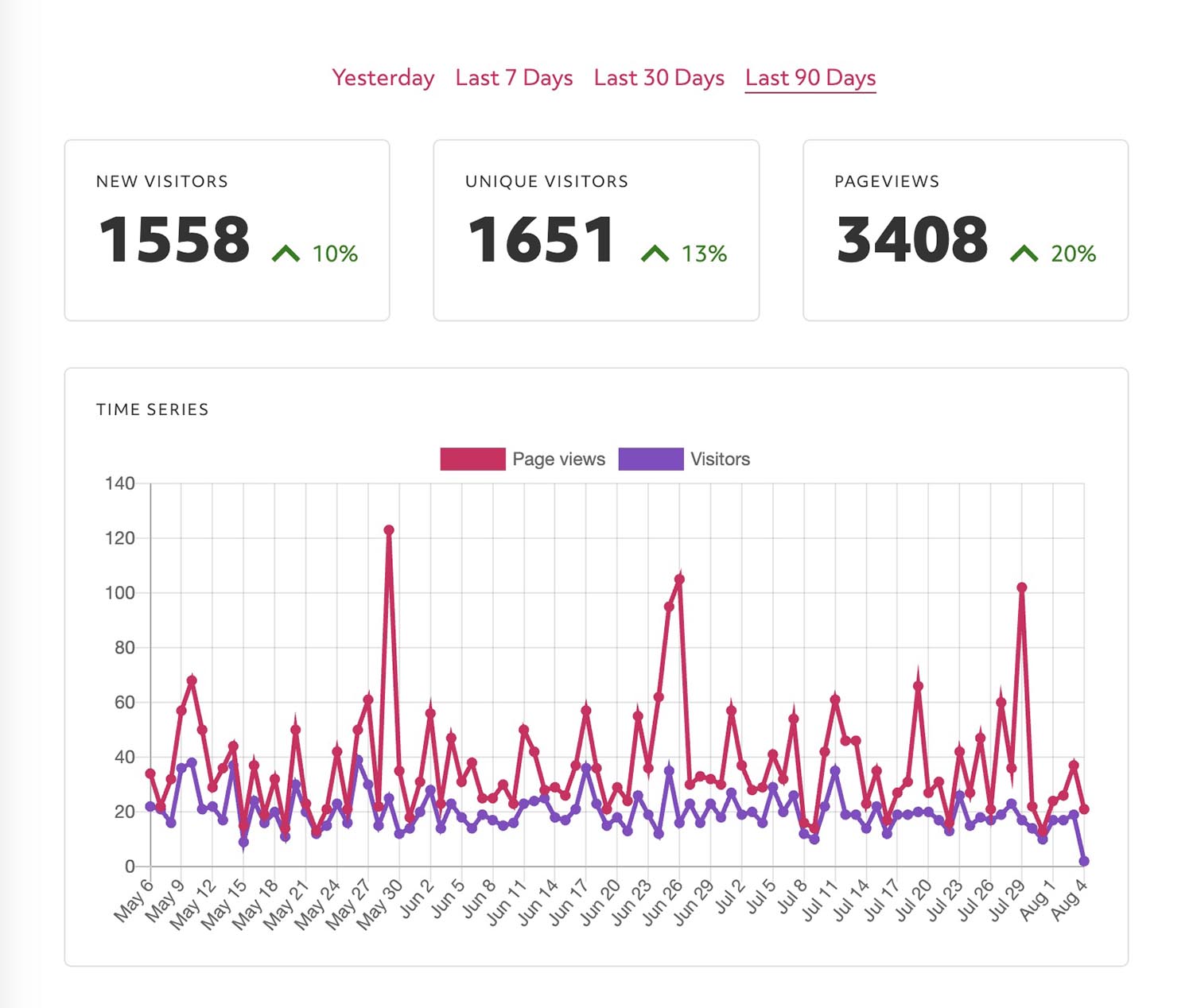 Privacy-friendly analytics built-in
Our built-in analytics system allows you to quickly get an overview of how your site is performing. Track visitors and page views and see the location and source of the traffic to your site.
Our analytics service doesn't use any cookies, trackers or scripts on your site that slow it down.
Need more powerful analytics? Easily integrate with Google Analytics or any other third-party analytics service.
Cookieless
Unlike most analytics services ours runs on the server itself so it doesn't use any cookies, trackers or scripts that run in your visitors browsers. This helps keep your site fast and privacy-friendly.
Timeline
See a live timeline view of every visit to your site letting you know where they visited from, how they found the site and what pages they visited.
Share Tracking
Want to know when someone has actually viewed your site? Our invite tool allows you to invite people by email and keep track of if they have opened your portfolio.
"
Journo portfolio has been great for keeping all my articles in one place. Articles on other websites can be accessed on my portfolio and I can write new articles on my portfolio website. I love the functionality and I recommend it to all my friends. The portfolio is amazing!
— Nneka Otika
Features
Explore Other Features
Journo Portfolio has all the features you need to build a portfolio site that gets you results.