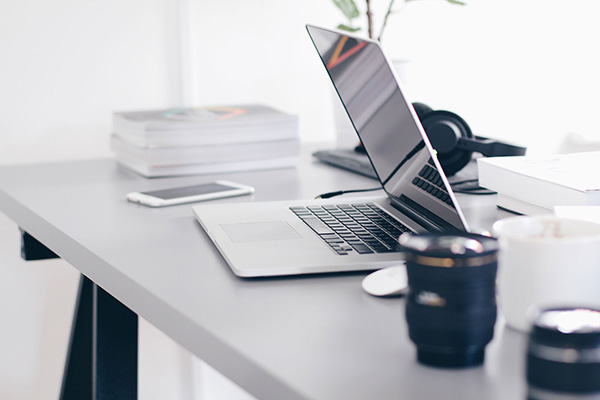 Introducing Our New & Improved Portfolio Editor
Published on
We're excited to announce the launch of the new Journo Portfolio Editor which has been rebuilt from the ground up to make it possible to build more advanced portfolio layouts with a simplified editing experience.
The new editor solves many of the pain points with the existing "Dashboard" interface, in particular, it allows you to make changes to your portfolio directly on the page and see those changes live. We've been trialling the system with new users for a few weeks and have been delighted to see the amazing variety of sites our customers have been building with it.
Psst... If you're a current customer and happy with the Dashboard, don't worry this will be an opt-in change. We know change for change's sake can be annoying!
Key New Features
On-page editing
The new editor doesn't have a separate "Dashboard", instead, you can edit everything on your site by hitting one edit button in the bottom left of your portfolio (that you see when logged in), and which gives you access to a sidebar with all the old settings and options from the Dashboard.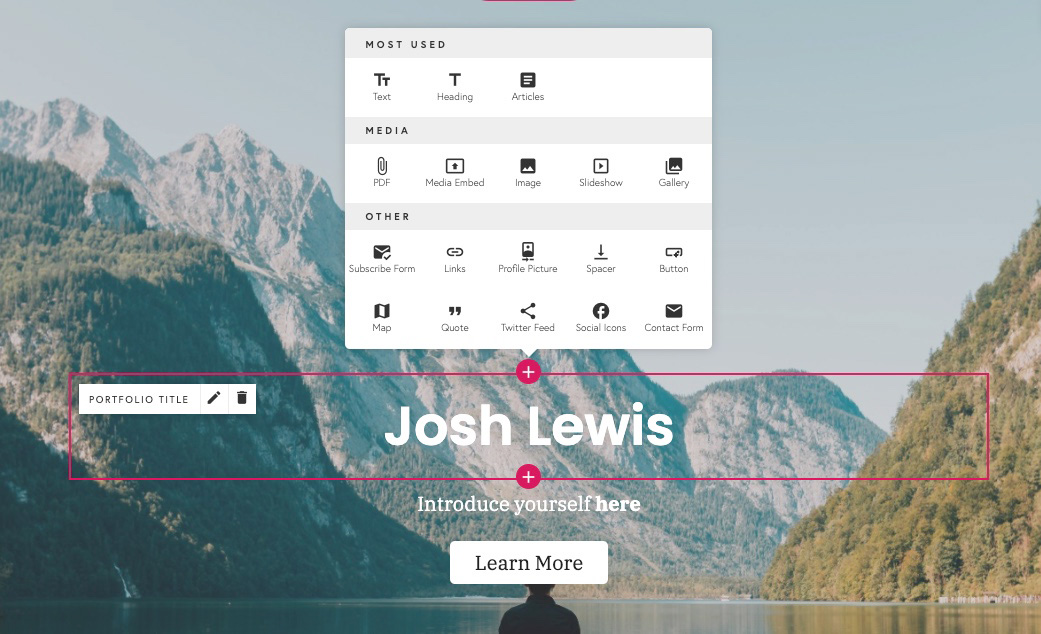 Content can be changed inline by hovering on it and clicking edit, or you can add new sections or blocks with a simple add button that appears between existing blocks. Your portfolio will update live as you change anything.
Multi-column layouts
It's now much easier to create custom layouts. Blocks can be dragged to the edge of the screen to create new columns or moved to a different position or order. This means you can build more advanced page layouts that are unique to your needs and content.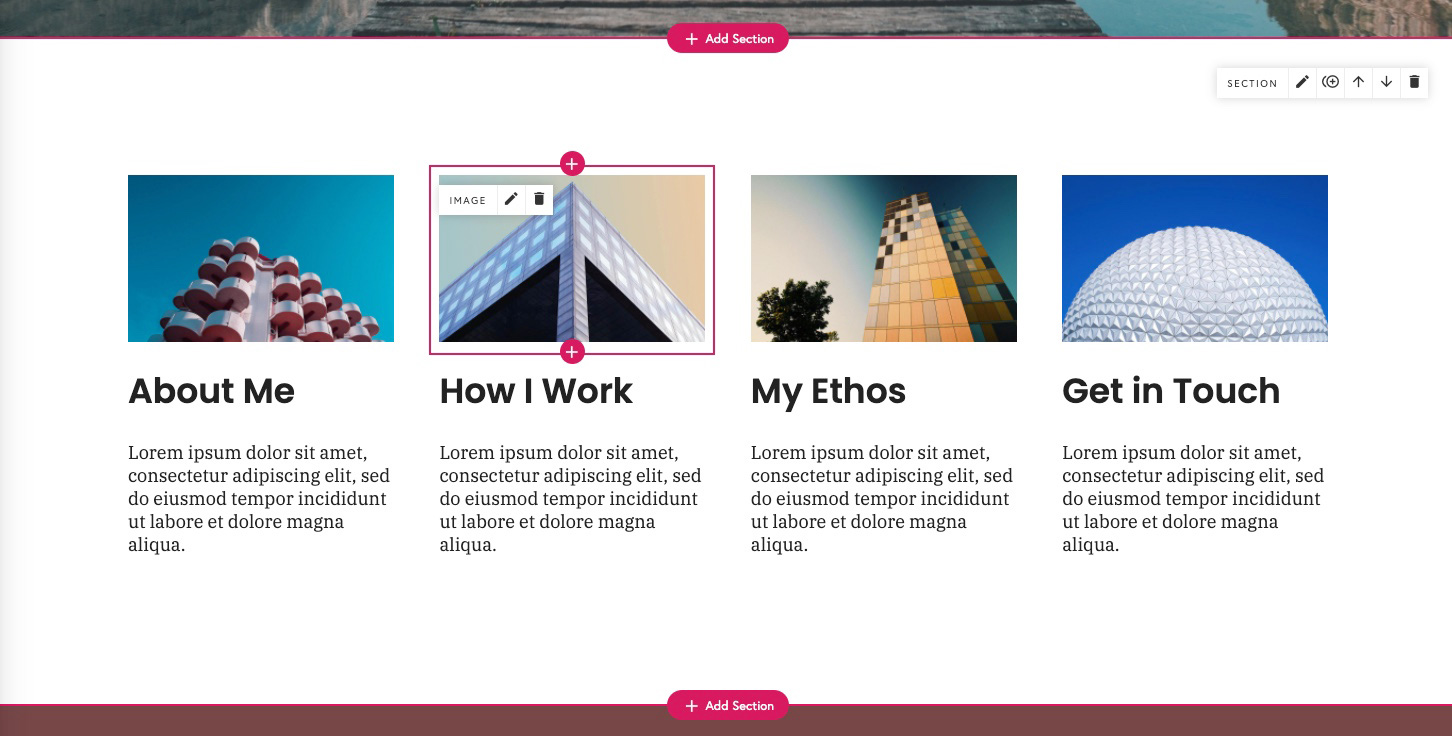 Pre-built sections
While greater flexibility and more design options are great, it can also be a bit overwhelming if you are just getting started. To help our new editor has loads of pre-defined sections and pages to help you quickly put together your site. You can use them as they are or customize them to make them suit your needs perfectly.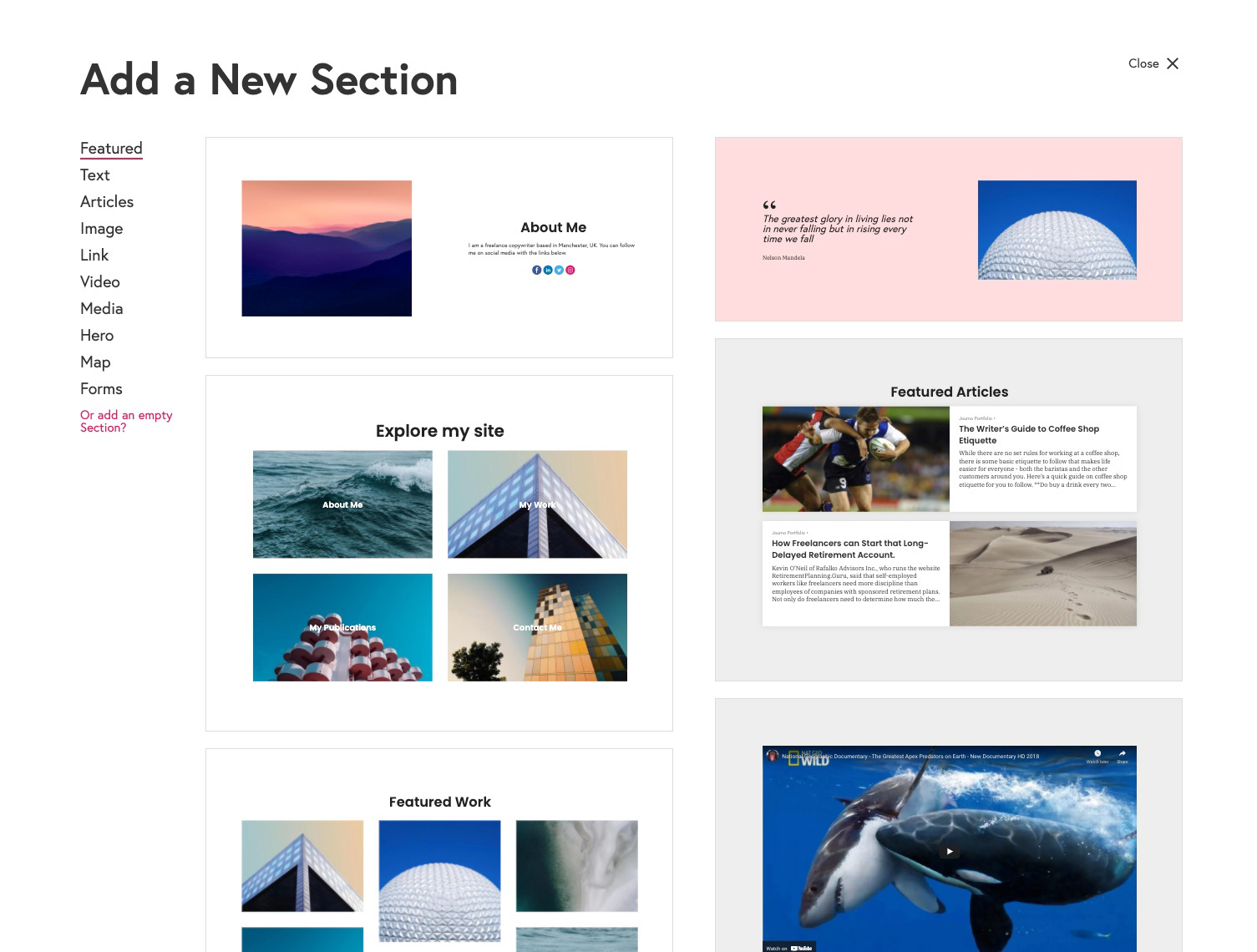 New Article Layouts
Our core feature has always been displaying your articles in a great way. Our new articles block has several new layout options so you can quickly choose the layout that suits your work best.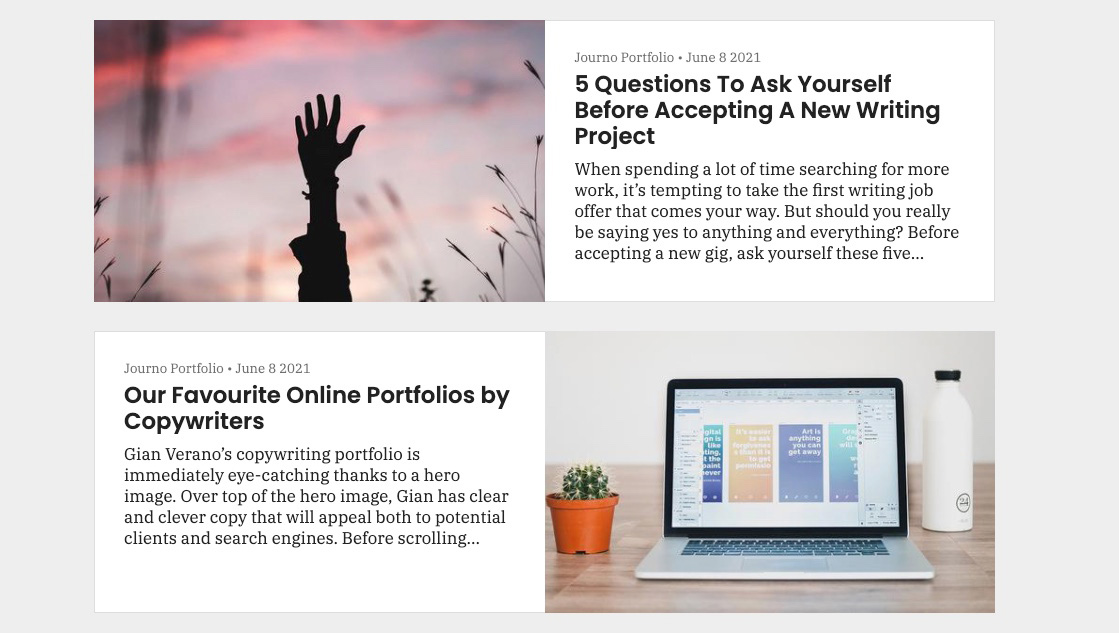 Pexels Integration
We know how important good photography is to building a great-looking portfolio site. Our new integration with Pexels allows you to search the entire Pexels library for free-to-use imagery for your articles and pages. When you choose an image it'll be added to your library with an image credit to the original photographer.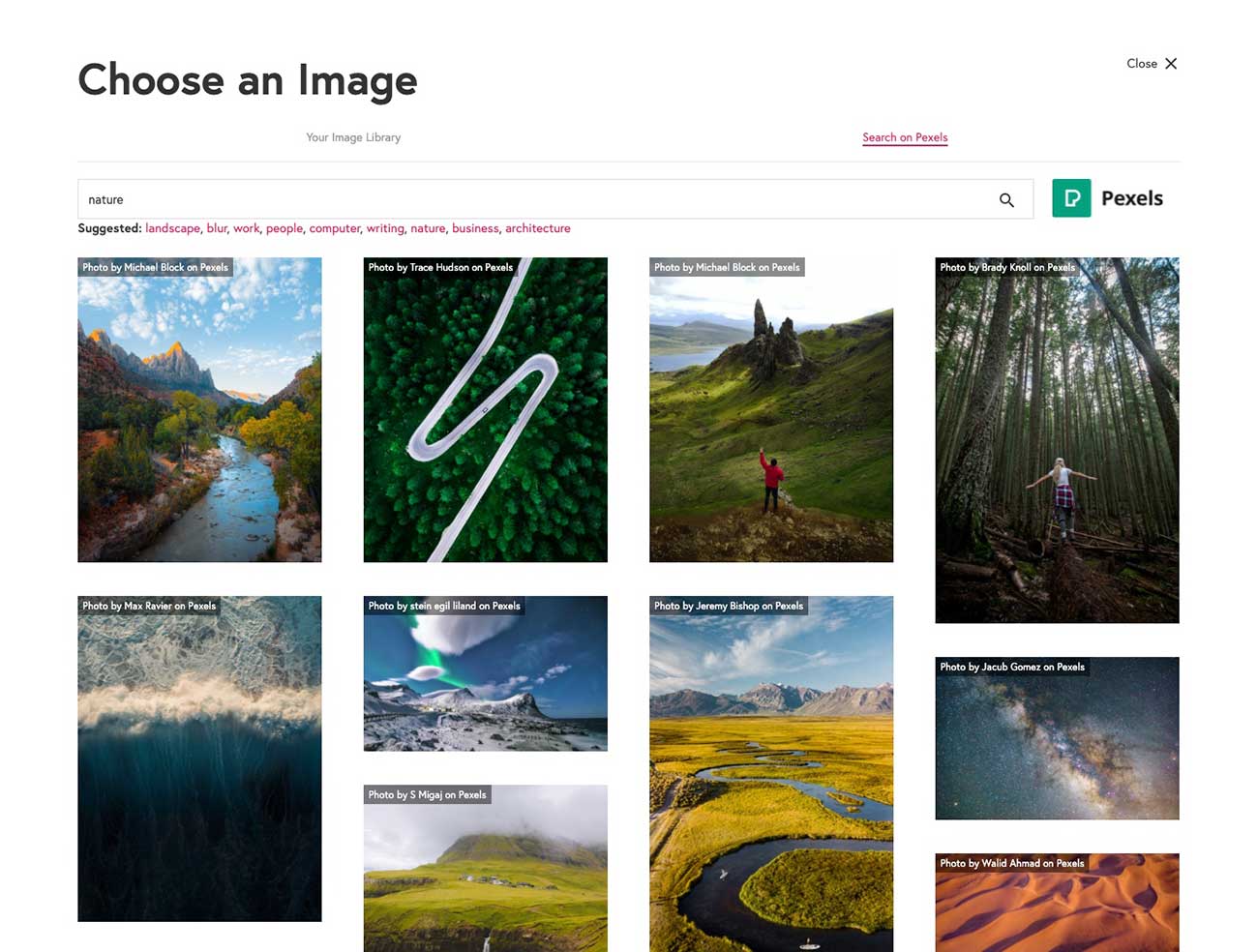 Example Portfolios
All new accounts are now using the new editor and we have already been impressed with the sites that we have seen being built. As we had hoped the variety of sites has grown massively and we are excited to see it is being used by more photographers, artists, designers and creatives of all sorts.
Choosing some examples is hard, but we've selected three recently built portfolios to show you the kinds of things the new editor can do.
Polina Mirovskaya

Polina has used the image blocks very effectively to create a very interesting site with an about and contact section
Becci Stockman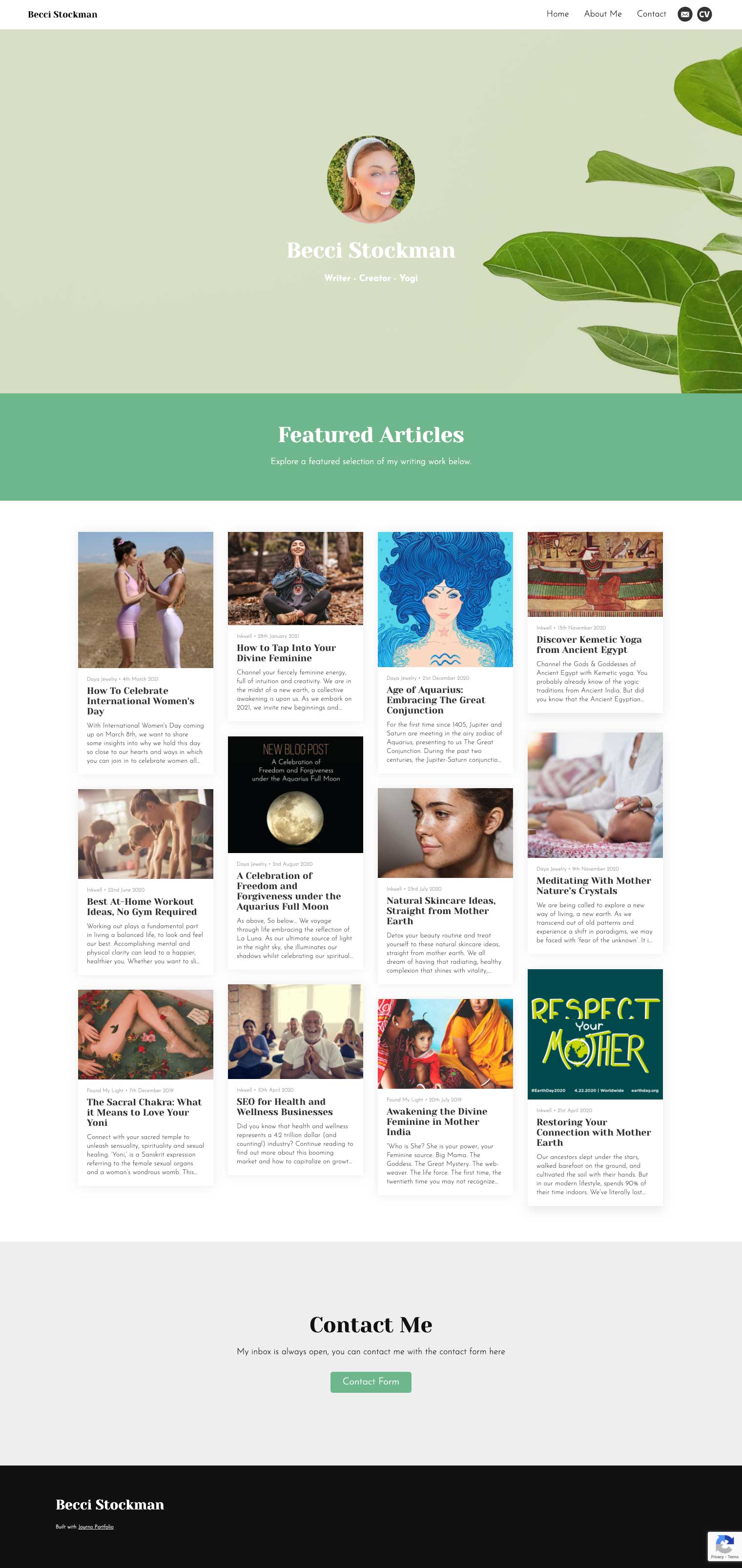 Becci's portfolio has used a bright color scheme and image choices to create a very memorable site that showcases her best work with a contact form
Kly Huang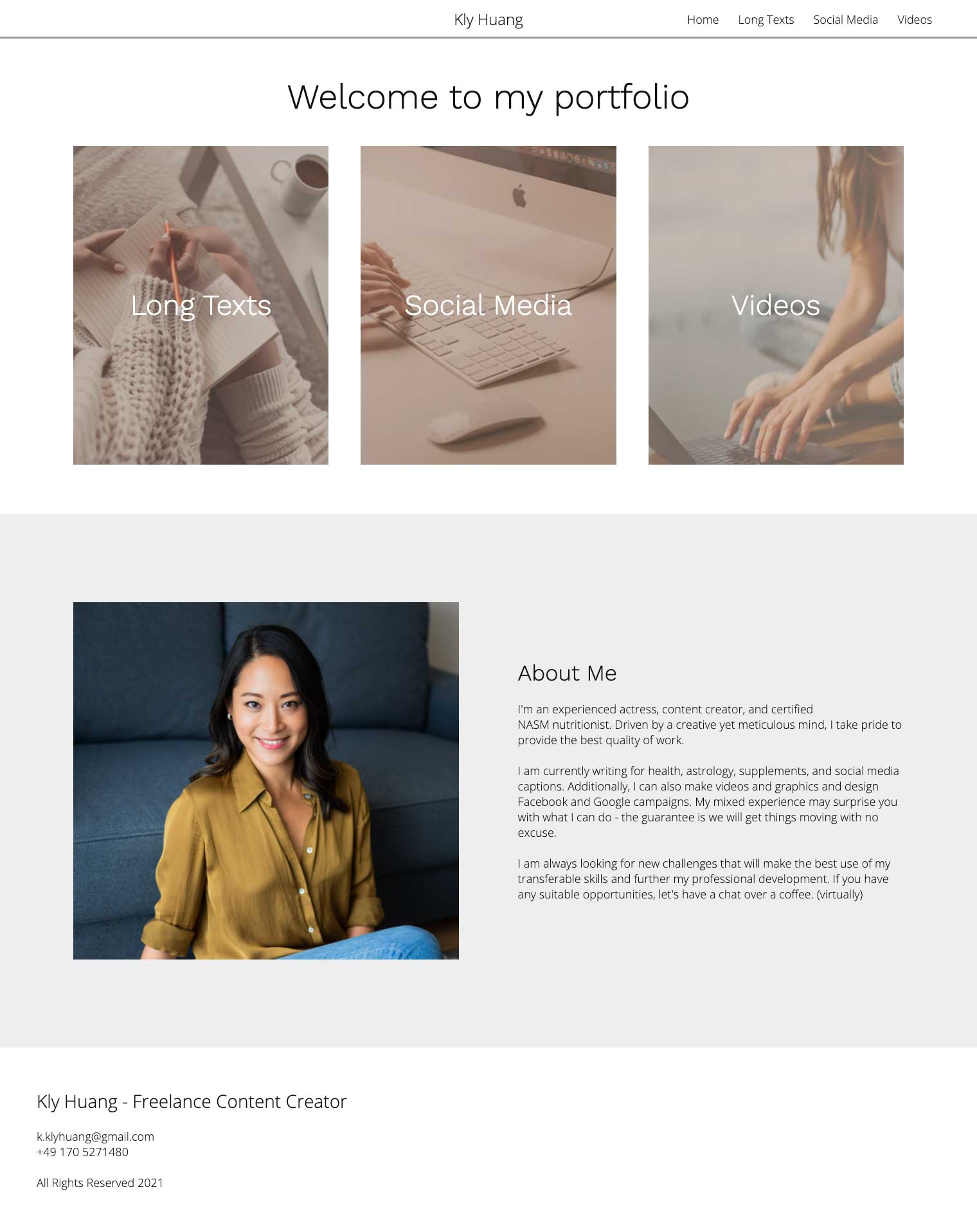 Kly has built a great portfolio that uses a link block to quickly direct visitors to different areas of her site
Try it out
If you haven't yet created a Journo Portfolio account you can start building your portfolio by creating an account (it's free!).
For existing users, the new editor is not yet backwards compatible for portfolios built using the dashboard although we will be launching a way to migrate over to it in the next couple of weeks. If you are using the dashboard and find you are limited by design or layout options, please do create a new account to try out the new editor and if you like what you see we can assist you in migrating your account over manually.
As always we welcome any feedback or suggestions on how to improve the editor further. We can't wait to see what you build!