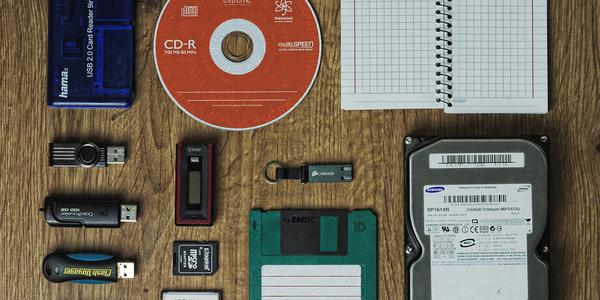 The Importance of Backing Up Your Articles with Journo Portfolio
Published on
How many of your articles get posted online, and online only? Writers often write articles for online news sites, publications, and blogs, and that means these organizations have control over how long your article stays posted.
Why You Need to Have Copies of Your Articles
If an online publication suddenly goes dark, your articles will disappear along with all of their other content. News sites you write for may have a paywall, or could add a paywall in the future, which means your article can't be viewed in its entirety. Or a publication may simply decide to pull down certain articles because of age or change in relevance, and while it's within the rights of a publication to pull down articles at any time, this doesn't bode well for writers who use these pieces in their portfolio.
Many writers link directly to their article online and if it's no longer available for any reason, portfolio visitors are going to see a broken link instead. Even if your articles are no longer published online, you'll still want to have a copy available to use in your online writing portfolio. It's vital to have backup copies of all your articles!
Sure, you can use the Internet Archive's Wayback Machine once you realize an article is gone and hope the Wayback Machine grabbed a copy before it disappeared. You could also try using various web clipping software each time a new article is published, but there's a much easier and more reliable way to keep your articles safe: the automatic backup feature that comes with Journo Portfolio Pro!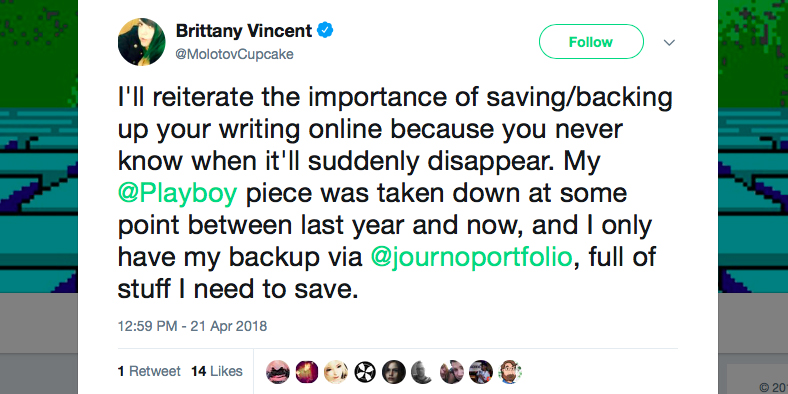 In the spring of 2018, several Journo Portfolio users published online by Playboy discovered their articles were taken down. Fortunately for Brittany Vincent, she was using Journo Portfolio Pro and had backup copies with her portfolio. Thanks to this feature that automatically backs up your articles, Brittany was able to retrieve a copy of her article and save it to her computer.
How Journo Portfolio Article Backups Work
Every time you add a new article link to your portfolio, Journo Portfolio automatically grabs a screenshot and creates a PDF of your article - just as it appeared on the original website. If you discover one day that your article is no longer live at the original publication, you can find the backup copy through your Journo Portfolio dashboard, under Articles and then Backups.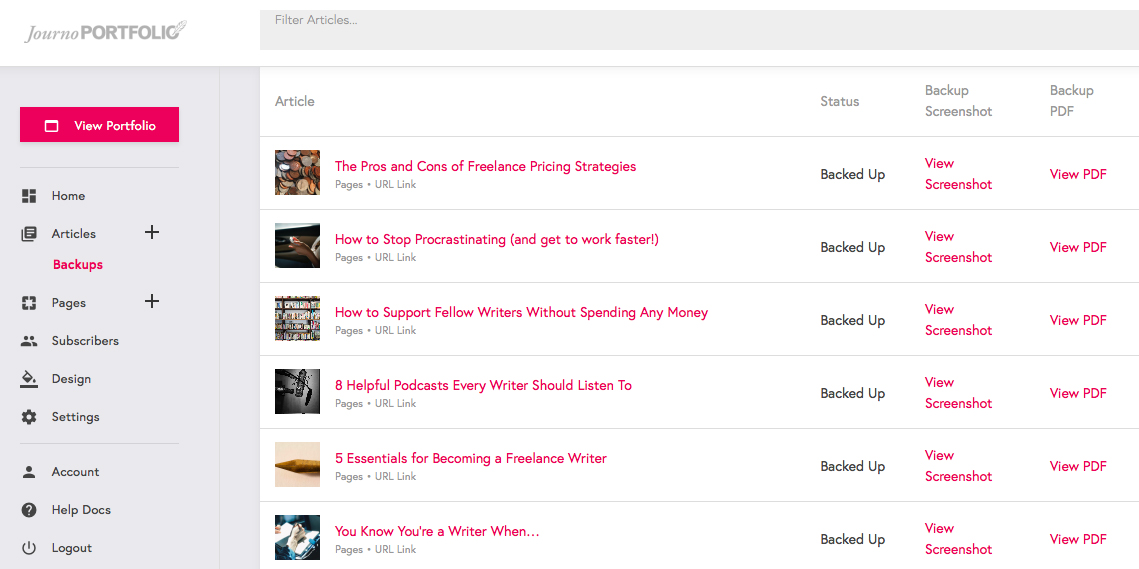 To enable automatic back up of all your articles on Journo Portfolio, all you need to do is subscribe to the Pro plan for $10 a month. Along with automatic backups, Journo Portfolio Pro includes a custom domain name, the option of a password protected portfolio, and an HTTPS certificate. No matter what changes take place at the original publication you worked with, you'll have a backup of all your articles thanks to Journo Portfolio!