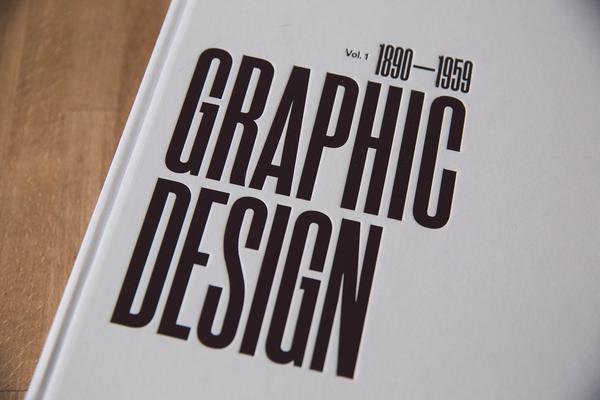 How to Make the Best Graphic Design Portfolio to Showcase Your Business
Published on
We'll show you what to include in a graphic design portfolio and how to create one so that you can stand out from the crowd and get hired by the clients you want.
If you're a graphic designer, then you are already an expert at using visual imagery to communicate ideas and concepts. Whether you're creating logos, designing packaging, or developing print layouts, you're constantly inventing new ways to perceive products and services.
With that being said, it's imperative that as a graphic designer, you have a way to showcase your talent and style in order to land jobs and score clients.
One of the most effective ways to do this is by creating an online graphic design portfolio that highlights previous projects and gives new clients an idea of the types of graphic design you excel at. By using your expertise at graphic design, you can create an amazing portfolio that impresses clients and helps your work stand out.
In this article, we'll go over top tips to help you build a graphic design portfolio that's sure to get you hired.
What is a graphic design portfolio?
A graphic design portfolio is a collection of your work that speaks to your areas of expertise and your style of design. It's a way for potential clients and employers to get to know you and the type of work you do, and it's the number one determining factor in whether or not you'll get hired. Because of that, your portfolio is the top tool in your tool box when it comes to landing gigs and is worth spending some time on to get it right.
These days, most portfolios are online. Digital graphic design portfolios can be your own personal website, or they can be hosted on more boutique portfolio sites. The important thing is that your portfolio is well-designed and reflective of you.
The good news is that as a graphic designer, you already have the skills you need to make an interesting and marketable online portfolio. You just need to know how to get started!
Why do I need one?
Most employers require a graphic design portfolio before they'll hire you as do most design schools. In addition, freelance clients want an easy way to see what kind of work you do and if it lines up with their goals. By far, the most effective way to provide that is with an online portfolio.
Some of the benefits of having an online portfolio are that it's easy to share with anyone in the world, it's simple to keep updated with your latest and best work, and it can be leveraged for marketing purposes via newsletter sign-ups and social media sharing.
What should my portfolio look like?
The simple answer for this is that your portfolio should look like you! If you have a more modern style of design, you'll want a portfolio that reflects that. If you utilize pops of color, make sure your graphic design website pops too.
Perhaps more than any other type of online portfolio, graphic design portfolios need to be able to show a prospective client or employer what you are capable of building in terms of layouts, imagery, branding, effective use of text, and overall cohesiveness. Your future clients will be viewing your portfolio as a kind of case study.
In addition, portfolios don't need to be overwhelming to be impressive. You'll want to include enough samples of your work to show your range and skill level, but it's unnecessary and counterproductive to clutter your site with every project you've ever worked on. You want a portfolio that's easy to navigate and makes it simple for clients to find examples of what they're looking for.
And don't be afraid to let yourself shine! Getting noticed in the crowded field of graphic design often requires bringing something special to the table. If there is something unique about you, your art, or your work, be sure to include that as part of your portfolio.
What do I include in my graphic design portfolio?
While your portfolio should be a unique expression of who you are as a designer, it's also important to include certain elements that employers will be looking for. We'll break all of that down here, as well as let you know some great options to include if you'd like an even more impactful portfolio.
Graphic Design Samples
The most important element of a great design portfolio is great samples! In fact, highlighting your excellent work is the reason portfolios exist, but it can be challenging to figure out what to include and how to include it.
To start with, a portfolio isn't a collection of all of your work samples--it's only a collection of your best work samples. More isn't necessarily better when it comes to your graphic design portfolio, so take some time to comb through your samples and really decide which ones are truly indicative of the quality of work you do.
You'll also want to include more recent projects, as new clients want to know that you are actively working in the field. If all of your samples are older, your work can appear outdated and may leave a client wondering if you are currently up to speed.
If you've worked with more recognizable brands or bigger companies, be sure to list those as well. The quality of your work will be the most convincing, but it helps your credibility if clients recognize a brand or two you've worked with.
Range and type of samples
Graphic design samples can include anything from logo design and packaging to website layout and brand identity creation. Figuring out what's most relevant to include is an important part of curating your graphic design samples.
If you specialize in a particular area like logo design, build a portfolio that showcases your specialty and include enough different samples that a client can get a sense of the range of design you can do within your area of expertise. Giving each sample in its own section can be a great way to organize this so each one can shine.
On the other hand, if you have multiple areas of design that you work in, you'll want to include at least one great example for each type of design you excel in. Again, you can divide your types of work into sections, or if you have enough different samples of each, you can create a separate page on your graphic design website for each.
The biggest takeaways for your collection of samples are to make sure you are including only your best and most recent work and to organize your site so that it's easy for clients to find and compare the type of graphic design they'd like to hire you for.
Case studies
Case studies are more comprehensive examples of your design than work samples and are an important part of any graphic design portfolio. Where a work sample provides a quick glimpse of your graphic design skills, a case study goes into the details of your creative process and design strategy.
It's a good idea to include one to three case studies in your portfolio where you define what the client's objective was, what you started with, how and why you created your design, and your ultimate deliverables. If you have any concrete numbers on how your deliverables benefited your client or how they utilized them, include those as well as they can be very convincing. For example, if you designed packaging for a client that's now being used nationwide, or your website redesign resulted in a specific increase in conversions, make sure to state that loud and clear.
Case studies are the place for you to really convince clients and employers that you know how to take on a project and see it through to a favorable outcome. They're also a great place to include any testimonials from the clients you worked with on each project. Nothing is more convincing to future clients than work that's been done well for previous clients.
We recommend organizing your case studies onto a case studies page, or separate each case study onto its own page on your site. Features such as buttons or hover effects over images that allow you to learn more about each study can also be impactful design elements for case studies.
About Me
The next most important feature on your graphic design portfolio website is your About Me section or page. Not only does your About Me give your clients a chance to get to know you a little more personally, it can also be a great place to highlight your relevant experiences.
Some people choose to make their About Me entirely professional by sticking to educational background, work experience, and graphic design philosophy. Others choose to inject some personality by including hobbies, life experiences, and more personal information. It's up to you what feels most comfortable, as long as you remember the goal of an About Me is to introduce yourself to a prospective employer in a way that both humanizes you and creates professional credibility.
A professional bio pic is also excellent to include alongside your About Me. Putting a face to the name can go a long way to creating a sense of connection, especially if you work remotely and may never meet a client in person. Make sure the photo is high-quality and professional as it stands in for the first impression you would give at an in-person interview.
Contact info
This seems like a no-brainer, but once you've impressed a client, you'll want them to know how to contact you. Having contact information displayed in prominent spots on your website like your nav bar, header and footer can help seal the deal.
These days, contact information goes beyond a contact form and an email. Contact information also comprises your professional social media accounts, so including social media buttons on your site is another great way for clients to find you. These can be placed in your menu, at the bottom of each page, or in your About Me section.
In addition, you may want to consider including a link to a site like Calendly, so potential clients can book a consultation directly. 
Additional options for your graphic design portfolio
While a graphic design portfolio is complete with the above inclusions, it makes sense to add some bells and whistles if you can. Here's a few additions that we think make a stellar portfolio:
CV/Resume. If you have extensive relevant educational experience or work-related experience, uploading a pdf of your resume can be a boon. This is especially true if you are using your portfolio to job hunt.

Testimonials. Client testimonials give instant credibility. Including these on your Home page or in a scrolling banner can be an excellent addition

Brand names. Similar to testimonials, recognizable names help you stand out. Including logos in a header or footer can be convincing. 

Newsletter sign-up. Newsletters can be a great way to update existing clients and to keep potential clients on the radar. If you have one, make sure to include a sign-up on your site.
Consider your ideal client
Whatever you decide to include in your graphic design portfolio, and no matter how you choose to design it, make sure you are building it with your ideal client in mind. If there's a type of graphic design you'd really like to focus on or an industry you want to work with, design your portfolio with those clients as your target audience. In other words, create a portfolio for the business you want to have in the future and not just the business you have now.
I'm ready to get started. Now what?
Figuring out what to include in your portfolio is the tough part. Now all you need to do is decide what platform you'd like to host it on. You can design a website from scratch on a website hosting platform, or you can choose a portfolio hosting site like Journo Portfolio that's specifically built for portfolios and includes templates and features that are ideal for a graphic design portfolio.
Get started today on designing your ideal graphic design portfolio!