Features • Grow
Grow your Following
Keep clients, colleagues or just your friends and family updated when you publish new articles with a weekly newsletter of your new work. Add a signup form anywhere you want.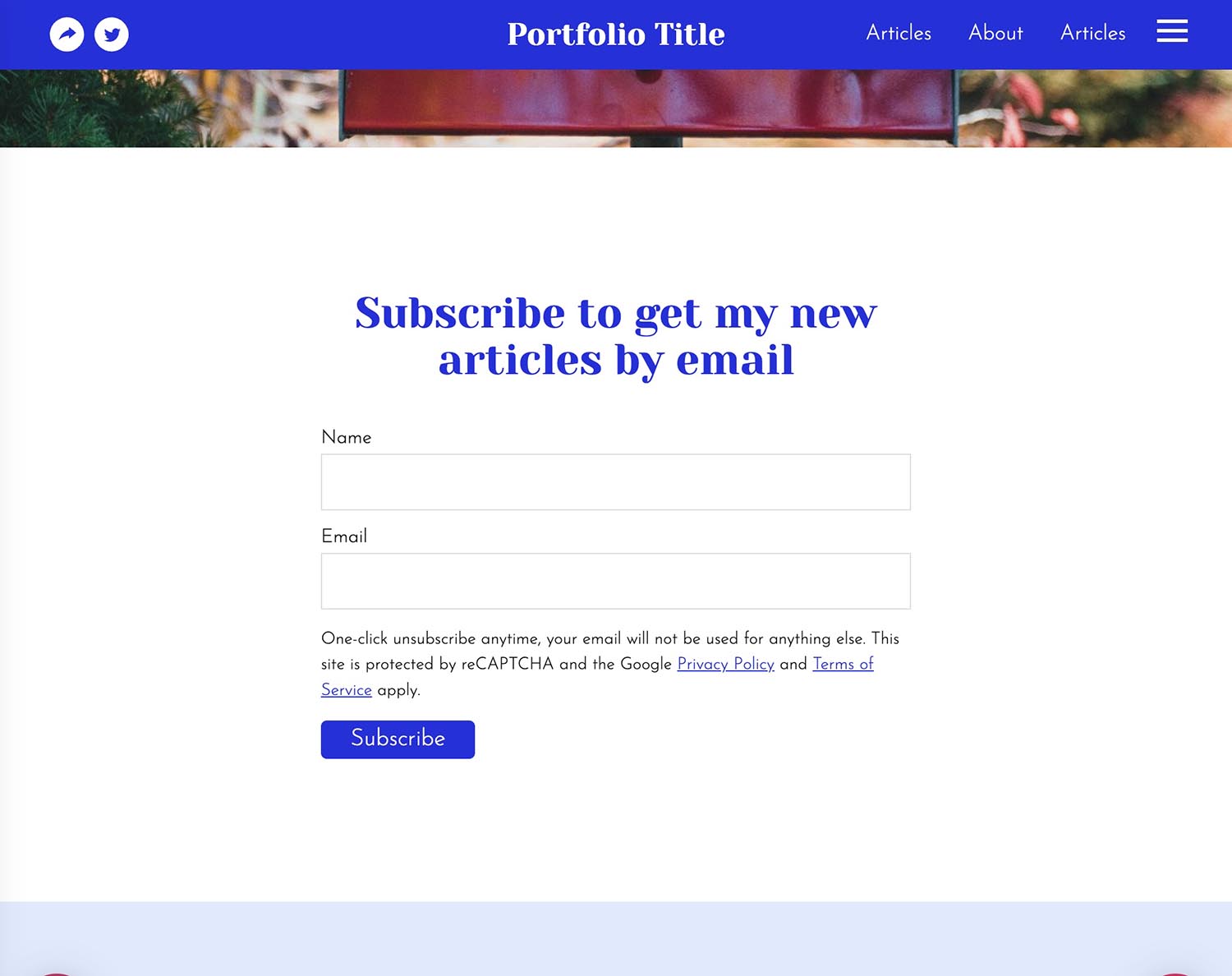 Engage your visitors and build an audience
Easily add a subscribe form to your page and customise how it appears. This lets visitors sign-up for a weekly notification of any articles by you on your portfolio.
We take care of double-opt-in.
Our Mailchimp integration allows you to sync your subscribers to a Mailchimp audience so you can send them your own newsletter.
RSS Built-in
Some people prefer to follow via RSS feeds instead of email notifications, allowing them to receive your latest updates directly via an RSS Feed reader. On Journo Portfolio every page has a built-in automatic RSS feed.
Contact Form
All of our plans allow you to add a contact form to your site to allow visitors to get in touch with you easily. This also keeps your email address private.
Social Links
Add your social links anywhere that you want on your site and choose from various icon styles and sizes.
"
Journo Portfolio is amazing, not just for writers. I used it to build a website for my work and it works perfectly as a presentation of my business. It let me create my first page within just a few minutes. And customer service answers super fast!
— Monika
Features
Explore Other Features
Journo Portfolio has all the features you need to build a portfolio site that gets you results.