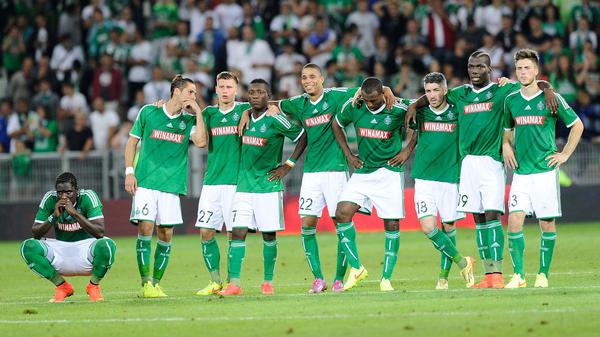 The Importance of Finding a Niche in Sports Journalism
Published on
Competition in journalism is constantly increasing. In sports journalism, for example, a vast array of up and coming writers are attempting to make their name through covering football, tennis and a plethora of others sports. Like in any profession though, it is important to ensure that you stand out from the rest.
Finding a niche is not necessarily vital in gaining recognition for your work but it certainly helps. Just ask Jonathan Johnson, an English freelancer writing about French football for ESPN and Yahoo amongst others, who told me: "If I can offer any word of advice to people wanting to break into the football journalism industry, or any type of journalism for that matter, I say find your niche and exploit it."
Finding your niche is the easy part, locate a sport as a whole or an area of an already widely popular sport that is not drastically covered by the mass media. Below is some advice how you can do so.
Learning the competitions
Covering niche competitions is easier than ever before but can pay dividends if you can put in the hours.
Television companies continue, certainly in England, to attain rights to a number of different sports. BT and Sky, for example, harbour a variety of options that writers can sink their teeth into from A-League football to WWE. If you are not fortunate to have a subscription to a major sporting channel then numerous streams are available online, which are completely adequate if you can find one of good quality. The ability to watch and, therefore, analyse is inevitably one that can only benefit writers as they continue to expand their knowledge.
This also provides options, with nobody being limited to a certain few topics. The most important thing, however, is that you enjoy what you are researching. Developing an understanding of something that might be completely foreign to you takes a lot of patience, and that will eventually run out if there is no real interest behind it.
Established websites deriving from abroad, such as L'Equipe or Marca, are also accessible through typical web browsers and can be translated through Google so the text can be deciphered. While these aforementioned translations are not always totally accurate, the main thing is that the journalist is able to locate the most important pieces of information. Reading news and in-depth feature articles is arguably just as vital as it allows you to understand what is happening off the court/pitch, which already gives you an edge over the typical viewer.
How can a sports writer exploit a niche?
The ultimate aim is to obtain enough information and enough of an understanding to build a reputation well enough to gain recognition. While not the best writers in the world by their own admission, they are paid to contribute to established websites such as Bleacher Report due to their outstanding knowledge that others may lack. Firstly, write articles. Whether that be for your blog or a sports website, writing is obviously the 'must' for any journalist and one must produce an array of pieces before you can start advertising yourself as a 'master' in that specific area through social media or portfolios.