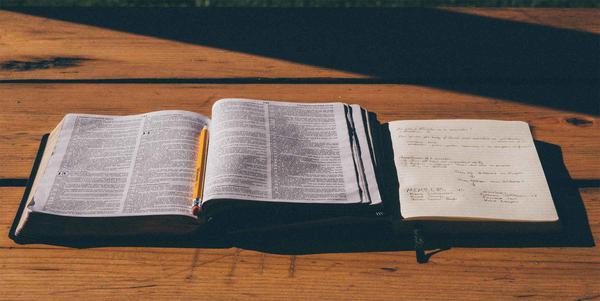 The Importance of a Good Portfolio for a Writer's Marketability
Published on
Imagine being in a mall with a number of shops, when all you need to buy is one shirt. How do you decide which shop to go to? The most obvious step for any person would be to have a look at the shops through their windows and decide which one offers the best options.
Imagine being in a mall with a number of shops, when all you need to buy is one shirt. How do you decide which shop to go to? The most obvious step for any person would be to have a look at the shops through their windows and decide which one offers the best options.
This makes the window displays pretty important; doesn't it? They help shoppers decide whether a shop is worth their visit or not. Well, a writer's portfolio is not much different from a display window. Your portfolio is like the window, which helps display your best works and makes clients decide whether they can invest their time and money in you or not.
What is a Writer's Portfolio and why do you need it?
So let's start with what a portfolio is. In the freelance writing industry, a portfolio is supposed to be a collection of a writer's best works which ensure clients that the writer will be able to deliver them with quality content. More importantly, a portfolio is something which a writer should never consider as complete; it always has to be the work in progress. You need to update it frequently so it accurately represents the latest work related developments in your life and skills you gain along the way.
Now coming towards the reason why you need a portfolio; if you want someone to buy your services, then you need to market your skills to them. A portfolio helps fulfil this purpose in a unique and innovative way. A portfolio allows you to show the employer your best skills, in great details and with the utmost precision. Apart from this, a portfolio can also be used to showcase some of the good reviews you have had or any other outstanding achievement which differentiates you from other competitors. This is extremely important as the freelance writing industry these days is highly competitive and you need to do all you can to increase your visibility as well as accessibility for potential employers.
While all of us love to write, turning this love into a career can be pretty complicated and nothing can be as helpful for you in this matter as a well designed portfolio. Writer's portfolios are generally expected to include a little introduction about them, samples of their writing and it's also a great decision to include the websites or publications with whom they have been working. But what if you are new to the field and don't have any published work? Trust me; there is still so much stuff that you can include in your portfolio and you can even make it better than writers with years of experience.
What do I Add in My Portfolio When I Have No Experience?
If you are an aspiring freelance writer, it's logical to assume that you like to write. So you must have some writing samples like short stories, poetry or perhaps just your thoughts on some emerging trend that you can use to create your own blog and then integrate these in your portfolio. And at the same time, while you should continue to look for some paid work, keep looking for volunteer writing opportunities with different community websites. There are a number of websites which will happily publish your work on their site. While you won't be earning any money from these, they will be publishing your work by attributing it to you and this would be a great step towards building an excellent professional portfolio. If you are having trouble coming up with something to add in your portfolio; to start up or break the ice perhaps write the story of your life or where you see yourself in time. If you are able to make your life story an interesting one for the readers, your clients will definitely be able to see your skills.
Some Good Examples to Help You Build Your Freelance Portfolio
First of all, your portfolio needs to clearly explain what skills you're marketing. What sort of writer are you? Whether you're oriented towards fashion, travel, science or finance, make it clear in your introduction. You need to be to the point and straight forward, have a look at these portfolio introductions to understand: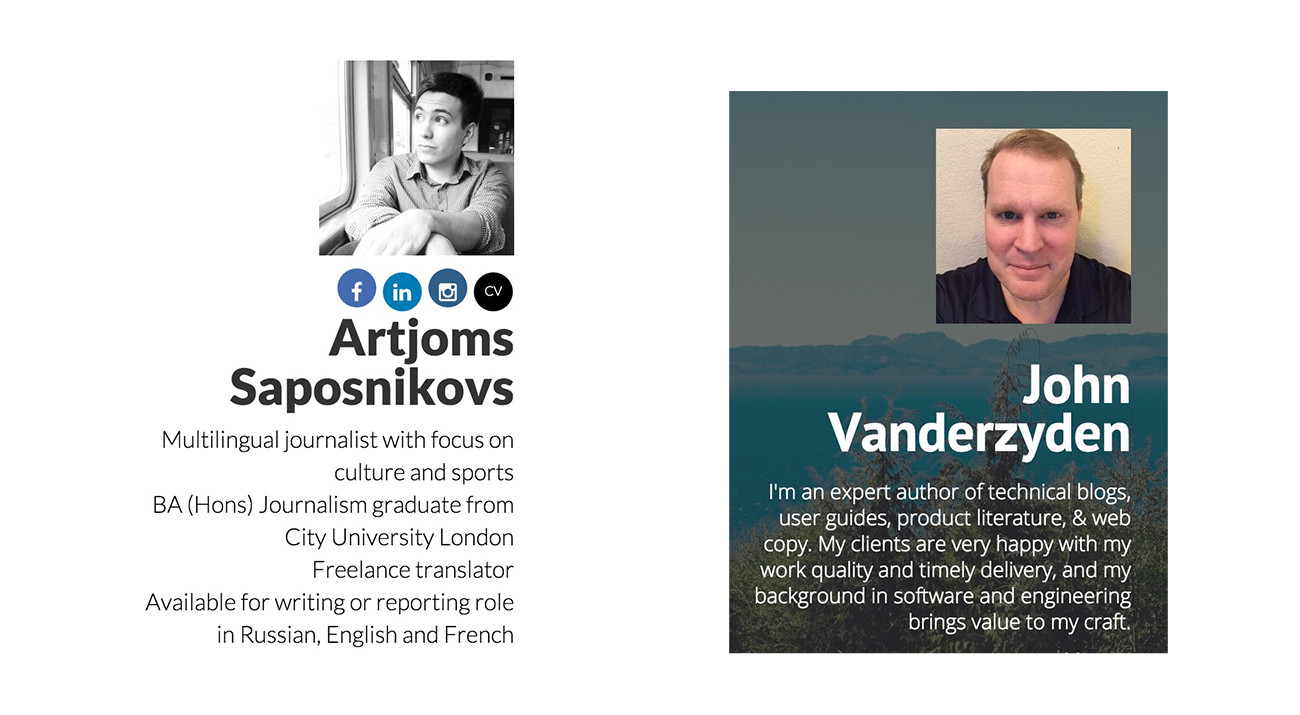 https://johnvanderzyden.journoportfolio.com/
https://artjoms.journoportfolio.com/
Another thing to remember is that you do not need to include everything you have ever written in your portfolio. In fact it's a good practice to include only the best works or the work done in the last three to four years. This helps to show that you are focused, future oriented and that you are actively working and growing as a writer. And yes, always remember to make sure that your portfolio is well organized and user friendly. The reader should find it easy to navigate and engaging. Here is another exemplary portfolio that fulfils all these characteristics: http://www.tracynboyer.com/.
What Makes Portfolios so Important for a Writer's Market Value?
Well, like I said, a portfolio is the window which acts as the make or break factor in determining whether a client will choose to work with you or not. Even if you are working with clients or companies where a portfolio is not required, there is a great chance that the employers will be googling your name. And when they do so, finding a well-maintained online portfolio will not just help leave a good impression on them, but it would also drastically increase your chances of landing the job.
I have seen some of the most talented writers lose their potential clients only because they were too busy to maintain their online portfolios. Online marketing is the key to a writer's success and it is not achievable if you don't have the time to improve your online presence.
Last but not the least, your portfolio will show so much more than just your writing skills. It helps clients see your dedication, your creativity and your abilities. Online portfolios provide you the option to add pictures and videos in your portfolio which makes it interactive and lets the clients see the real you. A CV or resume can never be as expressive as a portfolio can be. So if you wish to be a successful freelance writer, nothing will help increase your marketability like a good and well-maintained portfolio will. Start today and express your uniqueness in the very busy freelance writing market by making a portfolio that makes you stand out in the crowd.