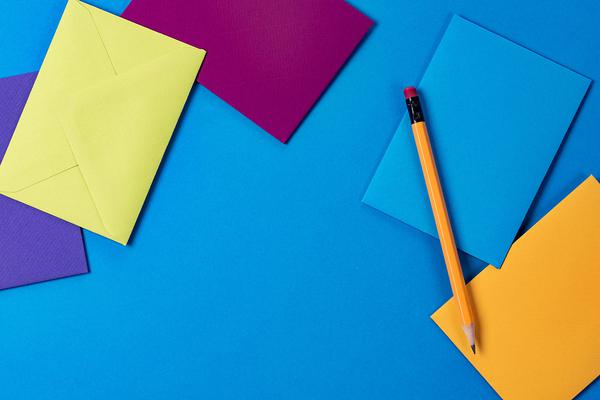 The Best Writing Tools Every Student Should Use
Published on
Between essays, articles, stories, and exams, students do a lot of writing during their college and university career. It's stressful trying to complete all of your writing assignments but thankfully there is plenty of help on the internet. From brainstorming to citing your references to showing off your finished work, we've found several free writing tools that will make your life easier.
Assignment Survival Kit
If you break into a sweat the moment your professor gives you a writing assignment, start with the Assignment Survival Kit. You simply enter your start date, due date, and type of assignment and it will give you a breakdown of the steps you need to complete and what day they should be completed by. Simply follow the schedule and you're all set.
Encycopedia.com
Researching reliable information is getting difficult in a world with increasing amounts of #fakenews. Fortunately, Encyclopedia.com is a search engine that pulls reference entries from trusted sources like Oxford University Press and Columbia Encyclopedia. This site gives you access to nearly 200,000 entries from sources you can cite for free.
Google Scholar
Since we already Google everything anyway, it makes sense that we can turn to the internet giant for school research too. Google Scholar searches scholarly literature across many disciplines and sources including articles, theses, books, abstracts, and more. It even keeps track of how often a document has been cited in other scholarly literature and when it was last cited.
Grammar Gorillas
When your brain starts to melt from research and writing, take a break with Grammar Gorillas. It's a cute and simple game of identifying the corrects part of speech. Every time you select the correct part of speech to complete the sentence, the Grammar Gorillas get a banana. You get to take a break while improving your grammar skills!
Spell Check Plus
You can never spell check your writing too many times so add Spell Check Plus to your list of tools to use. Spell Check Plus will highlight your spelling errors as well as basic grammatical errors. The best part about this free online app is that it also provides an explanation and a suggested alternative to the error.
Hemingway App
When you reach the editing stage, the Hemingway App is a terrific online tool to use. Hemingway will highlight your use of adverbs and passive voice so you can choose to change them. The app will also score the readability of your writing and highlight sentences that are hard to read. No matter what you're writing, it's helpful to run your work through Hemingway before handing it in.
EasyBib
Citing your sources and creating a bibliography is much, much easier with EasyBib. It works with over 60 different source types including websites, interviews, journal articles, and even photographs. EasyBib will also generate your citation in MLA, APA, Chicago, and dozens of other styles.
Journo Portfolio Academic Plan
Once your writing assignment is finished and handed in, don't forget to show it off! The Journo Portfolio Academic Subscription is completely free to all students - part-time, full-time, college, university, anywhere in the world! You'll get access to Plus features like unlimited pages and unlimited articles. As long as you have an email address provided by your school, we can verify your student status and give you a full year of our Academic Plan free. Create your first Journo Portfolio page or upgrade from your current page here.