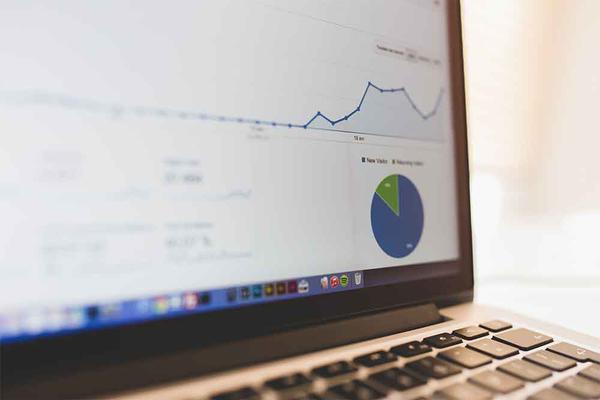 Guide to SEO for your Writing Portfolio
Published on
This article takes you through some of the best practices for performing SEO on your writing portfolio (not necessarily built on Journo Portfolio). Journo Portfolio makes your life easier by doing lots of the best practices automatically, but there is a limit to what can be done on-site.
On-site SEO involves the content, markup and information on your actual site as well as things like how fast your site loads. These are often the easiest things to do to improve your SEO as you have direct control of your own site. Off-site SEO involves building links from other websites and other things which are not achieved by changes on your own site.
On-site SEO Basics
Performance
The longer your site takes to load the more people will give up viewing. It's likely that major search engines will take into account the performance of your portfolio in its search algorithms.
Portfolio websites are hard to optimise due the heavy media content they need to host. At Journo Portfolio we're always trying to improve performance by using a range of caching and optimisation best practices. Setting up a caching service or using a content delivery network (CDN) on a small personally-hosted site would be expensive and complicated, which is something we take care of for you.
Semantics
Often ignored as it's a relatively new addition, but particularly important when referencing other articles in the case of a writing portfolio is the use of HTML5 microdata to semantically describe what something is. On Journo Portfolio we semantically markup people and articles by default.
Sitemap
A sitemap file accessible by adding '/sitemap.xml' after your domain tells a search engine what pages your site has and what priority to view them with. If your site has multiple pages this is particularly important, but Journo Portfolio will add this for you automatically.
Robots.txt
Similar to a sitemap, this file tells search engines if they are allowed to crawl your site. Although it is normally used to explicitly stop a site being crawled it certainly doesn't harm to have one with everything allowed. Journo Portfolio also adds this to your portfolio automatically.
Title and Heading tags
When a bot crawls your site it looks at title and headings to help understand what the site is about. By including relevant heading and title tags in the page markup in a hierarchal order Journo Portfolio has this one covered.
Redirects and Page errors
Ensuring your websites server returns the correct type of redirects and errors in the appropriate situation helps a bot to understand what it should crawl and avoid non-existent pages and duplicated content. Again, Journo Portfolio takes care of this for you, for example redirecting non-https traffic to https.
Off-site SEO
Off site SEO is in many respects harder because it is less of a science. Journo Portfolio doesn't do most of these for you as they are very unique and dependant on your field of writing.
Inbound links
Getting links to your portfolio is very important, not just for helping people find your website but also for building your websites reputation with search engines. The more sites (and the more respected those sites are) link to your portfolio the higher your own reputation and ranking will be.
Some good places to put your portfolio link is on any social media or writing profiles you have around the web, on the websites of publications you have written for or on blogs or other relevant websites.
Social media
Of course social media is important and linking to your portfolio from each of your profiles will help to boost the link between your social media profile and your portfolio. It will also send more traffic to your portfolio which is always good!
URL Submission
When you first set up your portfolio it is a good idea to manually submit your URL to the main search engines on pages such as this one for Google. This will help to get your URL into search engine rankings faster.
There's always room for improvement!
SEO can be a bit of an art, with such a wide range of things that can be done and can always be improved. Results will never be seen immediately and so patience and persistence is required to get make progress, but persevere and your ranking should improve.
Found something we've missed? Let us know and we'll look into improving it. Send us an email at support@journoportfolio.com.