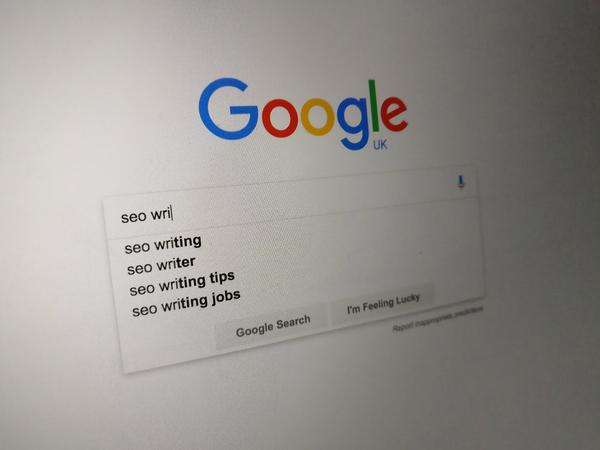 SEO Copywriting: Why Your Readers Should Come First
Published on
SEO copywriting is the balance between writing for readers and optimizing for search engines. The key to successful copywriting is prioritizing your readers over the search engines.
You can't just focus on getting people to your site through SEO; you also need to focus on converting them once they're there. That's why SEO copywriting is such a delicate balance.
Search Engine and Readers Want the Same Thing.
The whole purpose behind search engines is to help people find what they need. When you lose sight of that, you're in danger of cheating with SEO and ultimately harming your own site.
Since search engines were created for users, your site's copy should be too. It naturally follows that when you make your site user-friendly, it'll automatically be more search-engine friendly too.
Doing SEO copywriting the right way does take time, but it won't come back to bite you like taking shortcuts will. Expect to wait several months before seeing higher rankings from your efforts. The longer you produce excellent copy and follow SEO best practices, the more certain you can be that the results will come. And, just as importantly, the search engine penalties won't.
Writing for Your Readers
To genuinely write for your readers, you need to understand what they want to see in your copy. No matter what industry you're in, your readers will want to see the following three things.
1. Value
Your readers want to know that you understand their problem and have a good solution. So before you even begin writing, you need to identify three things about your audience:
Their pain points – what are their main problems?
Their fears – what are they afraid of and why would they be hesitant about hiring you?
Their goals – what outcomes are they hoping for?
Your copy needs to explain how you can solve their problems and help them meet their goals. It also needs to address any concerns they may have.
2. Natural Writing
Use simple, short sentences. You're not writing a novel or a research paper.  So leave out the long, winding sentences and unnecessary big words.
Also, don't use keywords unless they naturally fit. Far too often, I see business blogs that tack the name of their city onto the end of every blog post title and sprinkle it throughout the content too. This strategy can easily backfire, because it distracts readers from your main content and even irritates them.
There are plenty of other places you can safely stick in an extra keyword or two (page titles, metas, URL, etc.) without ruining your site's copy.
As a general rule, avoid industry jargon. Your readers may not know the official name of their problem. They just know what it looks and feels like. Express their pain points and fears the same way they would.
3. Content That's Easy on the Eyes
Your copy shouldn't look intimidating. Even if it's long.
Break your copy up into small paragraphs— smaller paragraphs than you find in books. The longest paragraph in this article so far is 5 sentences, and I'm already thinking of ways to shorten it.
Add subheadings to serve as guideposts, pulling readers through the page section by section and giving structure to your content.
Readers remember 80% of what they see but only 20% of what they read.   So use bullet lists, images, pull quotes, and graphs to express more of your information visually. While you may not be the project designer, you can still suggest which parts of your copy should be placed in graphics.
What Next?
After you write your reader-focused copy, will you still have to fine tune your website or blog post to get the rankings you want? Yes.
But that's how it should be. You write for readers first; optimize for Google second. This order will get you lower bounce rates, higher conversion rates, and longer-lasting results than its reverse will.
Search engines certainly won't punish you for putting your readers first. In fact, that's what they want you to do.