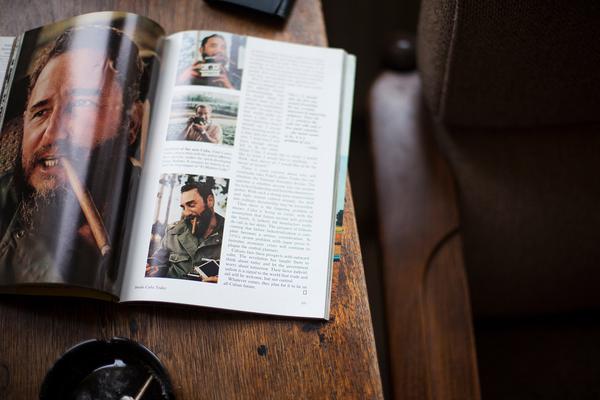 Publications To Pitch In Order To Build Your Portfolio
Published on
Starting a freelance writing career sometimes feels like a Catch-22: in order to find work, you're expected to have a robust portfolio showcasing all you can do. But in order to build up a portfolio in the first place, you need to…find work.
Though you likely can't expect to be published in Rolling Stone without an already-impressive portfolio to back you up, there are, luckily, plenty of publications that accept pitches and finished pieces from newbies. Some are unpaid, which shouldn't deter you—at first, at least. If you're serious about wanting to write for a living, there will of course come a point when you shouldn't write for free (at least not for other publications).
However, writing several free articles to build your portfolio will be immensely helpful in finding paid work down the line. If you're still trying to build up your writing portfolio, be sure to check out the following online publications and literary journals. We've focused on places that accept personal essays and fiction—the kind of stuff you might already be writing on your own, anyway. Good luck!
This award-winning Vermont-based literary journal considers submissions for both their print publication and website. Based at Johnson State College, works from this journal have gone on to be published in several Best American anthologies. It's a great place to submit the experimental fiction, non-fiction, and poetry you've always wanted to write, and they also accept audio and video submissions, for those really looking to push the envelope.
If you are one of the many struggling with "adulting" (we feel you), Full Grown People is the site for you. Citing that they're looking for essays with a "literary quality," this is the place to send your most cathartic, relatable pieces. You know, the kind you would want to read. Send your submissions to submissions@fullgrownpeople.com.
If you love reading and writing about lifestyle and pop culture, definitely pitch to Bustle. They don't pay a ton, but they publish on a wide variety of topics—and often. Plus, with such a big readership, it's a great byline to add to your portfolio.
Fact: women of a certain age have the most interesting stories. If you're a woman well into adulthood (and glad to be), consider pitching to Dame. They're known to be entertaining as hell, and they want to hear all about your experiences. Also, they pay! Pitch to editorial@damemagazine.com.
Some new writers need a little more encouragement than others, and you know what? That's totally fine. Luna Luna is a progressive, feminist online magazine, and they're super supportive of new writers. Definitely worth submitting to if you're a little nervous about how best to approach the sensitive topic you want to write about. Read their guidelines for how to submit and pitch.
They say to write what you know, right? If you're a parent, what you know is likely anything and everything having to do with your kids. And you know what? That's awesome, because there are so many people in the same boat. Other people want to hear about your parenting stories, because that's how we all learn from one another. Go here to submit.
Finally: Your Own Blog
Don't undersell yourself: posts on your own blog can still be impressive. You can write about whatever you want and show off all that you can do with words. Start your own WordPress, Tumblr, or even a LiveJournal, and get your thoughts out into the world. When a potential editor asks, you'll have something to show for yourself. All it takes to be a writer is to write.