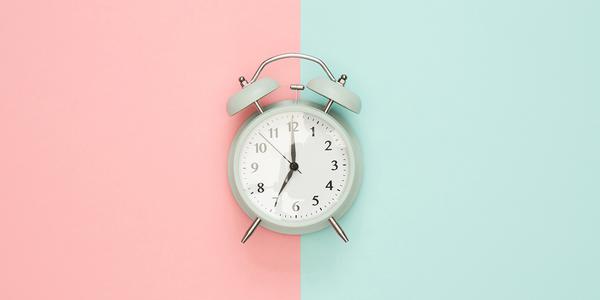 Should You Be a Part-Time or Full-Time Freelance Writer?
Published on
Working for yourself is steadily on the rise and one of the best things about freelance writing is the flexibility - you can do as little or as much writing work as you would like. If you're thinking about taking on freelance work or turning your part-time hustle into a full-time writing business, we can help you decide between part-time and full-time freelance writing.
Signs You Should Start Freelancing Full-Time
You thrive on change and variety.
The life of a freelance writer is rarely predictable because your client roster, project types, and workload can vary drastically from month to month. To be a successful full-timer, you definitely need to be comfortable with constant change.
You don't mind taking on different tasks.
As a freelance writer, there's so much more to the gig than just writing. You'll need to create contracts, send invoices, and constantly market your services. These different tasks can often take up 25-50% of your working hours, so make sure you're okay wearing all kinds of hats.
You enjoy working independently.
When you decide to give up your traditional 9-to-5 job, you won't have coworkers to work or gossip with anymore. If the idea of working on every project by yourself excites you, then full-time freelancing could be a great fit.
You already know you enjoy freelancing.
Making the transition to full-time freelancing will be easier if you've already been hustling on the side for awhile. You can jump into full-time with confidence if you already know you enjoy the work and lifestyle.
Signs You Should Stick with Freelancing Part-Time
You prefer a predictable paycheck.
There's something to be said about having a steady paycheck that you can rely on every two weeks. Going on our your own full-time means you're counting on a full workload and clients who pay their invoices on time. If you'd rather not risk waiting around for clients or suffering through slow periods with less work, keep writing as a part-time gig.
You'd like to pick and choose your clients.
When you're freelancing part-time and still have another consistent job, you have the luxury of being more selective about your clients. You don't have to take every single client and project that comes your way. You can choose the best clients and the projects you're most excited about.
You don't enjoy marketing.
To run a successful writing business full-time, marketing has to be a key component in your day-to-day. Marketing for new clients can take as much as 25% of your work schedule, and some people loathe having to market themselves all the time. If you're one of them, stick to part-time freelancing so you can keep marketing to a minimal.
You don't want to rely on writing to pay the bills.
Here's something not everyone talks about: freelancing full-time puts a lot of pressure on your writing. Some writers find their creativity stifled when they rely on their writing to provide their paycheck. Avoid the pressure by keeping your traditional job and stick with writing on the side.