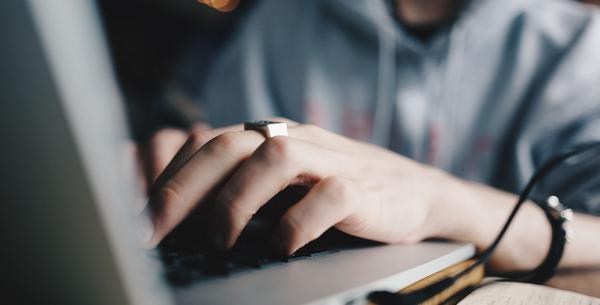 Information to Include for a Perfect Portfolio
Published on
Whether you're focusing on copywriting for businesses, writing features for magazines, or reporting for your local paper, you need a good writing portfolio to get hired for more work. Obviously, you need to include your [best articles](https://www.journoportfolio.com/blog/which-articles-should-i-put-in-my-portfolio/) but what else should you add to your portfolio? Let's look at what else you can put in your writing portfolio to catch the attention of potential clients, editors, and employers.
Short Bio
When searching for a writer, an editor is looking for someone who writes well but also someone who is personable and professional. Write a short biography that explains your writing background and shows off your personality at the same time. Summarize your writing experience and then add in a couple of sentences about where you live and what your interests are. Essentially, show off who you are as both a writer and a person.
Social Media Links
Adding links to your different social media networks is another great way of showcasing your personality to potential clients. Since it's another way people can get to know you, it's helpful for building your overall branding. Nowadays most employers will Google someone before they hire them anyway, so linking to your social media makes it easier on everyone.
Resume
While a resume may not be essential for a writer who is freelancing, it's definitely helpful to anyone applying for staff positions with a company. Potential employers want to see your previous experience and education before taking the next step with you. If you upload your resume to your writing portfolio, you'll stand out as someone who is prepared and professional.
'Available for Hire'
You would think it's obvious to anyone viewing your writing portfolio that you're available to work on their projects, right? Well, not so much. Make it abundantly clear that you're open to more work by adding the words 'available for hire' somewhere on your portfolio. This tells potential clients you are looking for more writing gigs and ready to speak with them.
Contact Form
You've shared your best articles, showcased your friendly and professional personality, and listed your experience on your resume. Now someone is ready to talk to you about working together - but how will they get in touch with you? The simplest way is through a contact form. Adding a contact form to your portfolio ensures that potential editors have an easy way to get a hold of you and start the process.
By adding all of this information to your portfolio, you'll have a thorough and professional portfolio that potential clients will love. Fortunately, Journo Portfolio makes it super simple to add all of this information. Simply head to your dashboard and add Content Blocks, such as About Me, Text, or Contact Form. Update your information in a matter of minutes and create a perfect writing portfolio.