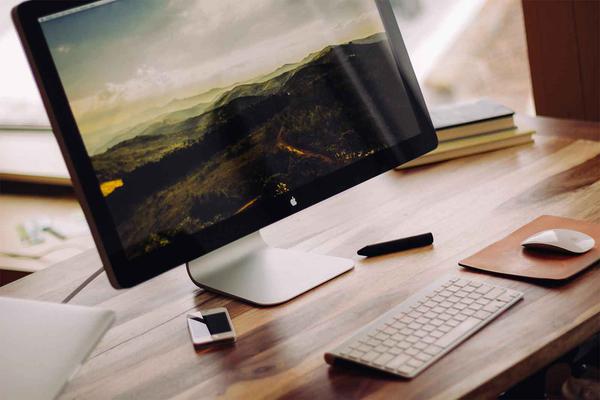 How University Students can Create an Attention-grabbing Portfolio
Published on
There's no way around it: To grow a freelance business or land a full-time journalism job these days, university students must have an awe-inspiring online portfolio.
What should students keep in mind when building a portfolio? Glad you asked. I talked to three experts on the topic, and they were kind enough to share their wisdom with me.
Lisa Waananen Jones, Clinical Assistant Professor at The Edward R. Murrow College of Communication at Washington State University
Hierarchy is important, says Lisa Waananen Jones, who worked on the graphics team at The New York Times during the 2012 election. "If I'm visiting your site and you have 20 stories listed, I should be able to tell which one you want me to read. Realistically, I'm not going to read them all — no one ever will — so if I have to choose one or two randomly, chances are I'm not going to see your best work."
When it comes to portfolios, quality should take precedence over versatility, she says. "Don't be so concerned about looking well-rounded that you include work that isn't good. If you've only made two videos and you know they're mediocre, there's no rule that you have to include a section for video."
Marie K. Shanahan, Assistant Professor of Journalism at the University of Connecticut
"First, copyedit and proofread your portfolio carefully," says Marie K. Shanahan, who teaches her journalism students how to create online portfolios. "Nothing undermines your journalistic credibility like a typo. You want to make the best first impression. Keep the writing tight. And remember that 'copyediting' includes testing to make sure all your hyperlinks function properly."
Next, Shanahan warns against "link rot." "When the University of Connecticut's student newspaper, The Daily Campus, redesigned its website last year, the entire archive of old student stories disappeared," she says. "Students and some recent graduates were freaking out because they could no longer access their work or point other people to their work." Therefore, you should always make a backup copy — such as a PDF of a web page — to ensure all your work is saved in case the secondary server goes down. "You can't rely on any company to maintain the archive forever," she says.
Shanahan shares many other helpful tips on her blog.
James Buck, Multimedia Photojournalist in Burlington, Vermont
The best portfolio is the one you'll actually use, says James Buck, multimedia photojournalist and webinar manager at MediaShift. "It's better to have a simple portfolio that's up to date than something fancy you never touch."
"Make sure all your contact info is easy to find and also up to date, including your social networks," he says. "Make sure the contact info is SEO optimized so it's easy for people to find."
Finally, Buck says, make sure to include all the information relevant to your industry in your portfolio. For example, photographers should make sure their photos are captioned and dated, just as they would for a contest submission. "Set aside time once a month to update your portfolio. For me, I do it when I enter monthly clip contests," he says.
And finally, my advice…
As a journalism professor at the University of Tampa, I teach a senior seminar course that covers resumes, cover letters, and online portfolios. In addition to the excellent advice above, I would emphasize the importance of having a sleek design that's beautiful in its simplicity. Many of my students chose JournoPortfolio for this reason.
"Having a portfolio is an easy way to direct people to all of my clips in one easy-to-navigate page," says Brianna Kwasnik, a student of mine who writes for the Tampa Tribune and USA Today College. "Navigating websites like these have always been a challenge for me, but with JournoPortfolio, I found it really easy to set up different tabs for each outlet I have written for."
Another student of mine, Selene San Felice, chose JournoPortfolio for the same reason. "I like how simple JournoPortfolio is and how it's specialized to show clip-links," says San Felice, who writes for the Tampa Tribune and Bay Weekly in Annapolis, Maryland. "With other sites I spend a lot of time with formats and making separate pages, when all I really need is something streamlined to show who I am, link to my social media and resume, and showcase my best clips."
While students should remember to keep their sites as professional as possible, I think it's okay to show a glimpse of your personality, too. That's why I like San Felice's tagline under her photo: "Breaking news and taking names."
A journalism professor at the University of Tampa, David writes frequently for high-profile news outlets such as CNN, The Atlantic, and The New York Times. When he's not teaching, he enjoys traveling the world, writing about everything from the print-to-digital transition in Gutenberg's hometown to scenic bike rides in the Tuscan countryside. Having built a successful teaching and writing career, he's eager to share tips on the freelancing life with other creative entrepreneurs.