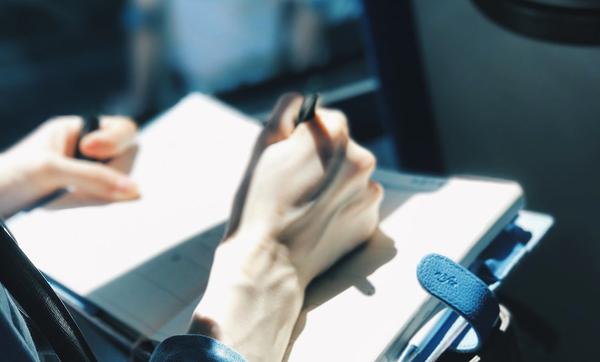 How to Write a Cold Pitch for Freelance Writing
Published on
Freelance writing is often a roller coaster ride of busy periods and dry spells. If you'd like to even out those highs and lows, cold pitching is a great place to start. Send out cold pitches consistently, even during your busy periods, and you'll have a fairly steady stream of clients wanting to work with you.
Not sure how to write a cold pitch though? We're going to look at the anatomy of a cold pitch as well as some examples that will attract more freelance writing jobs. Check out these five main sections to a pitch letter.
1. Subject Line
Crafting a compelling subject line is crucial because someone will either choose to open your email or delete it based on what you write here. Your subject line needs to look personal and intriguing. It may take some time to come up with the perfect subject line that suits you and the prospects you're reaching out to, so feel free to experiment as you send out pitches.
Blogging content for [company name]
Ideas for the [company name] blog
Need help with content?
2. Personal Greeting
Start your email by addressing your prospect by name as often as you can. I often cold-pitch small businesses, so I'll poke around their website, looking for a direct name and email address. An About page is a great place to look, but if you can't find anything, try a search on LinkedIn or Google.
Even if you can't find a name, just don't resort to "To whom it may concern." You can at least use the name of a company in a clever way.
Hi [company name] team, I learned about your company through [where you found them] and I love that you [honest thing about their product/values/focus that resonates with you].
3. Describe the Reason for Your Pitch
Let your prospect know what your purpose is. When someone is opening up an email from a stranger, they want to know why you're contacting them.
I'm reaching out to offer you my blog writing/technical writing/reporting services.
4. Highlight Your Experience
While you don't need to outline every detail of your writing career so far, you do want to share a couple highlights to build your credibility. Summarize your training, time in the industry, or notable blogs and companies you've written for.
I've been a freelance writer 2.5 years, and I've had the pleasure of writing for creative businesses like Journo Portfolio, Vancouver is Awesome, and Benefits Genius.
5. Encourage a Response
Close off your pitch with an invitation for them to email back and continue the conversation. Let them know that you're happy to answer any of their questions or talk about their specific writing needs.
Let me know of any questions you have. I'd be happy to chat further about how I can help [company name].
Writing the perfect cold pitch email can take some practice, but following this 5-section format will help you piece it together. Try to write in your own voice, use a friendly tone, and keep it brief. Once you've sent out a few solid pitches, I know you'll find some great new clients and writing projects.