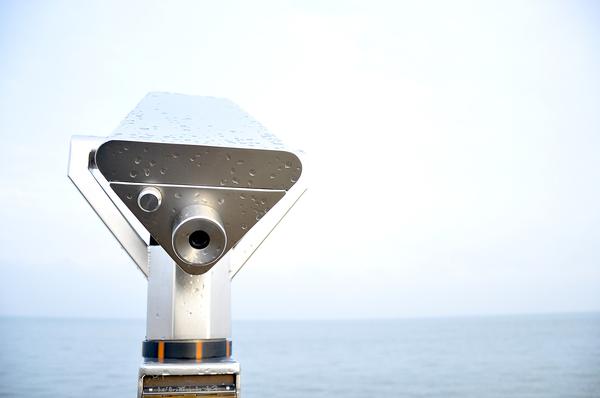 How to Get More Views on Your Portfolio
Published on
There's a classic philosophical saying out there: "If a tree falls in a forest and no one is around to hear it, does it make a sound?" I was thinking about it the other night and a similar question could be asked about our online writing portfolios. "If your portfolio doesn't get any views, does it move your writing career forward?"
The good news is that it's pretty easy to have a well-designed and organized writing portfolio using Journo Portfolio. Now, the next step is getting more traffic to your portfolio so you can land more writing jobs. Here are a few ways to get more visitors and potential clients looking at your site.
Post new articles on a regular basis
Try to get into the habit of uploading new articles and blog posts to your portfolio as your clients publish them. Keeping your portfolio updated gives your visitors something new to look at. Plus, Google loves when websites are updated with quality content, so you'll be rewarded by getting moved up in the search results.
Link to your profile on social media
Linking to your portfolio is another quick and easy habit you can build. Every time you publish a new article, write a short status update with a link that you can share on any social media networks you're active on - like Twitter, Facebook, and LinkedIn. While you're at it, take a peek at all of your social media networks and make sure you've included a link to your writing portfolio in your profiles.
Include a link in your email signature
If you haven't already, head into the settings of your email and create a custom email signature that populates automatically in every message you send. In the signature, you can include your title, like 'Freelance Writer' or 'Journalist,' and then link to your online portfolio. Add this to your professional email of course, but try including it in your personal email as well. You never know when your family or friends need a writer or know of someone who needs a writer!
Guest post on other blogs
Writing guest posts on someone else's blog or websites works to your advantage in a few different ways. Not only will you gain additional writing experience and a new piece to add to your portfolio, you'll usually also get the chance to include a couple of your own links. You can use this opportunity to reach a new audience and link them back to your portfolio.
Make sure your portfolio is optimized for SEO
Truthfully? This tip is a total freebie because Journo Portfolio optimizes your SEO for you! All the SEO basics are automatically covered for you to help your portfolio rank higher in search engines and get found by more people. Of course, if you want to take your SEO a step further, you can always integrate SumoMe, Google Analytics, and Clicky in your settings. But the hard stuff? It's already done for you!
It can feel daunting trying to build and market your writing portfolio but work through this list of tips one by one. You'll slowly increase traffic to your online portfolio and it will pay off with more clients, writing jobs, and money in the bank!