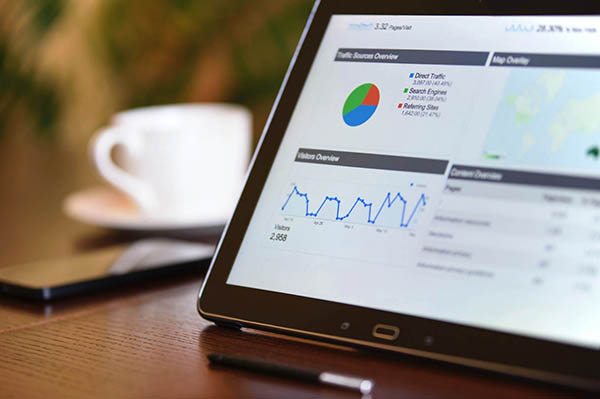 How to Drive More Traffic to Your Writing Portfolio
Published on
Your writing portfolio is a powerful asset for your career. Make sure that it gets the attention it deserves with these six powerful tactics for success.
Your writing portfolio is finally all set up with great content, visuals, and even a dash of your witty humor. It's finally time to sit back and watch people flock to your portfolio.
...right?
Well, not exactly.
You could sit back and wait, but chances are you'll be waiting for a long time.
A writing portfolio is not a "build it and they will come" kind of deal.
The simple truth of the matter is that your work is not over. You have stellar content in your portfolio that would wow any audience — but now you need to get the audience there to admire it.
How do you get your audience to come?
Let's talk about some tactics you can implement to drive more traffic to your writing portfolio and start getting the attention your writing deserves.
6 Powerful Tactics to Get More Traffic to Your Writing Portfolio
1. Leverage Social Media
Social media is a powerful tool for your brand, when you use it correctly.
Let's first talk for a moment about your profile itself. Create a separate account for your writing business that is separate from your personal account. Fill out your bio in a way that features both your writing chops and a bit of your personality — if people fall asleep reading your bio, chances are they won't click through to your portfolio. Finally, include a professional profile picture — the best ones are clear, cropped to your head and shoulders, and include a friendly smile.
Once you are established on social media, it's time to share and engage. Share your content with your audience. Like and share other people's content that you admire. Engagement on social media may take extra effort, but it pays off big in the long run.
And don't forget to use #hashtags. Hashtags allow people who do not follow you to find your posts. This can lead to new people following your profile, resharing your content, and even checking out your portfolio.
2. Use the Power of SEO
SEO, or search engine optimization, is a strategy that allows search engines to find you and makes your content available on search engine results pages.
When you Google something, you no doubt notice blog posts and other pages pop up. With SEO, that could be your content appearing when people search a topic.
Start using SEO by choosing keywords that people search for in your industry. Then use those keywords in your content. Your keyword should appear…
In the body of your post 3-5 times, including your introductory paragraph and your headings.
In your title tag.
In your URL.
In your meta description.
In the alt text of your images.
You should also include links both to other articles on your site and to pages on it external, high-authority sites. These are called internal and outbound links and also affect your SEO.
And voila! Those are the basics of SEO.
This will help people find your writing portfolio through Google and other search engines organically, without paying anything!
3. Guest Post
When you start out writing articles, you are just one name in a sea of other writers. But there are other writers and websites who have an established audience of hungry readers.
Use that to your advantage. Many writers and bloggers with successful sites invite other writers to guest post. All bloggers who invite guest posting will have guest posting information and guidelines on their site. Most of the time, you will have to pitch an idea through email to the website where you want to guest post.
Many websites will allow you to include a bio with your guest post, with a link to your social media accounts and your portfolio. This gives you unique access to a wider audience who are eager to check out your portfolio.
4. Keep Producing Content
The last thing you want is for your content to grow stale. If people visiting your site notice that your last posts were from a year ago, they might think you've closed up shop.
Remind your audience that you're still in the game. This will keep them engaged and ensure that they will return.
Sure, you might have periods when you're busy with clients. During those periods, you might lighten your content creation to every other week or even once a month. But you never want to stop altogether.
5. Tap Into Paid Advertising
While there are plenty of free tactics to drive more traffic to your portfolio, sometimes it pays to pay.
Now, I recommend this in addition to the other tactics discussed in this post. It's not an easy fix to your lack of traffic. If you don't balance it with other strategies, you will probably see a brief uptick in visitors, followed by nothing.
Social media networks like Facebook and LinkedIn have a host of features in their paid ads section to help you target the right audience. Do your research to see who your ideal audience is and what parameters you should use to target them. This will be different for every industry and niche.
You can create a general ad to advertise your writing services or simply boost one of your recent, high-performing posts. Either strategy is a good option, depending on your goals.
6. Make Your Site Mobile-Friendly
How important is mobile to your portfolio strategy? According to one report, 54.8% of global website traffic was done on smartphones — this number did not even include tablets. If your portfolio is not optimized for mobile, you stand to miss out on a substantial amount of your audience.
And this does not just affect your audience's experience on your site. It can impact your SEO ranking, which determines whether people can find you. Google's algorithm is set to reward mobile-friendly sites and penalize those that are not.
Granted, all Journo Portfolio sites come already fully optimized for mobile. If your portfolio is on another site, then you need to talk to them about making your site more mobile friendly.
Your writing portfolio is a shining example of your work. Don't let it wallow in darkness. I hope these tactics help you to draw as much attention as possible to your writing.