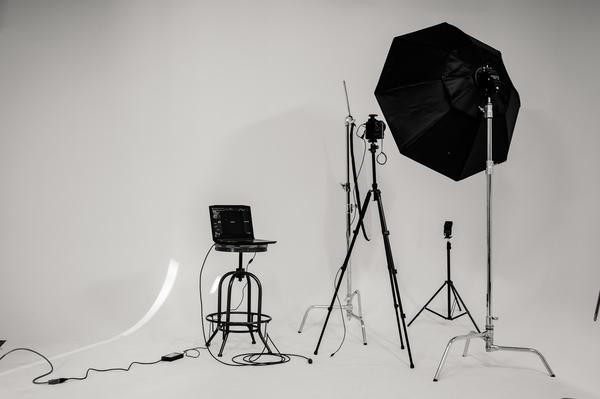 How to Build a Powerful Photography Business That Makes Money
Published on
Learn how to build a professional photography business that makes real money and stands out from your competitors.
Photography Business vs Side Hustle
There are plenty of people with photography side hustles -- selling the occasional print or photo mug, perhaps making some extra cash every month for their "fun fund."
And this is a wonderful way to use your photography to make extra money. But most people can't make a living from these sales. That's why it's a side hustle – it's in addition to your regular, full-time income.
This begs the question, with the prevalence of these side hustles, is it possible to make real money from photography, enough for it to become your full-time career?
Absolutely!
According to recent data, there are over 120,000 people in the United States alone who list their full-time career as "photographer" – a number that has been on a steady rise over the past couple of years.
There is incredible potential for you as a photographer to make real money -- a full-time income and even more -- as a professional photographer.
How?
It all starts with building a professional photography business. If you want people to take you seriously as a photographer, you need to build a business that showcases your brand to best advantage.
Let's look at 12 key ways to build a profitable business as a professional photographer.
12 Key Ways to Build a Successful Photography Business
1. Choose Your Niche
There are a lot of people hustling to make it as photographers -- some of them are hobbyists while others are experts. To compete in this arena, you need a niche to set yourself apart. If you tout yourself as a photographer who can do it all, you risk diluting your business -- or, as some say, you become "the jack of all trades but the master of none."
On the other hand, if you focus on one, specific niche, you can hone your skills and truly brand yourself as an expert in that area. Then, you will be able to explain clearly to customers exactly what you do and showcase primo shots as part of your portfolio.
What niche should you choose? Some popular niches include…
Wedding photography.
Portrait photography.
Wildlife photography.
Fashion photography.
Landscape photography.
Sports photography.
When it comes to choosing a specific niche, do an honest evaluation of your interests and skills.
Ask yourself these questions… Do you enjoy working with people? Do you want to travel? Do you enjoy being outdoors, perhaps in extreme environments? Would you mind carrying a lot of equipment? Honest answers to these questions will help you to narrow down your options.
Then, align your interests with your present skill set. What are the best shots in your portfolio? Are you skilled with editing software? What kinds of photographs can you take with your present equipment? And do you have money to invest in the equipment needed for certain niches?
It might take time and a lot of self-examination to determine which niche you want to pursue -- but once you do, it leaves the way open for you to build a profitable business.
2. Develop a Pricing Plan
Determine how much you need to earn in order to make photography your main business. Then decide how many jobs you can feasibly do within a year. Divide these two numbers to figure out how much you will need to charge per job to make the amount of money you need.
For example, say you want to make $50,000 per year as a wedding photographer and have the availability to do 30 jobs per year. This means you would need to earn around $1700 per job to reach your goal.
You can also do research to find out the average prices that others in your niche charge. This will help you to see what is practical in terms of income for a photographer with your skills. Factor all of this in as you develop your pricing model.
3. Invest in Quality Equipment
You probably know by now the heavy price tag on photography equipment. From cameras and lenses to computers and editing software, it can be quite an investment.
The good news? You really don't need every fancy gadget out there. Seriously. Good photography comes down to basic equipment and knowing how to use it. Invest in a solid camera and a few essentials, which will depend on your niche.
Invest in professional cases and bags to keep everything organized and clean. Especially if you regularly meet with clients on-site, being clean and organized can complete the professional photographer image.
This does not have to cost you an arm and a leg. Look for deals on lightly-used equipment online and at local stores. Pro tip: Stay away from cameras sold by other professional photographers -- they often use and abuse their equipment until it's on its last leg.
If you find that you really need more top-of-the-line equipment, you can always work up to it over time.
4. Create a Logo and Branded Materials
Every brand needs a logo that people will remember. It doesn't have to be fancy or expensive.
You could use a site like LogoCrisp, which will give you basic elements to create a stand-out logo. You could also use a free graphic design site like Canva to design your own custom logo.
Once you have created your logo, use it consistently over all of your digital assets. This includes your website, your social media profiles, and email signature line.
Also, basic brand materials, such as business cards and tri-fold brochures can really bump up your brand image. These kinds of materials give your clients something tangible to help them remember your brand.
5. Create a Portfolio Website
Another key element of your branding materials is, of course, a portfolio website. But this one deserves its own, dedicated place on this list.
First of all, there are several options to choose from. You could build your own website from scratch, using a website builder such as Wordpress, Squarespace, or Wix.
Another option is to use a dedicated portfolio site, such as JournoPortfolio. These sites have design options and features specifically built for photography portfolios, while giving you the freedom to make it your own. You can showcase your photographs and brand in a way that makes you stand out from the crowd.
But what goes into building a photography portfolio? Here are a few elements to keep in mind…
Your photos - Choose photos that showcase your best work and organize them in a way that is easy to navigate. For example, wedding photography could be broken into Spring Weddings, Summer Weddings, Groomsmen photos, Bridal party photos, Him & Her photos, etc.
Your About Me page - Your photos can't do all the talking. Write up a short bio about yourself, including your experience, how you came to be a photographer, and why you love it. If you have other team members you work with, you could also include something about them.
Your Contact page - Give people an easy way to contact you about work opportunities. Include your contact information -- phone number, physical address, and email address -- as well as a contact form where people can write you a message directly on your site.
Your portfolio will grow and mature along with your career. Check on it every few months to refresh your feature photos and update your information, as needed.
6. Research Your Dream Client
Of course, your dream client will depend on your niche. If your niche is portrait photography, you'll want to focus on couples and families. If your niche is wildlife photography, then you'll want to research wildlife and travel publications.
Research what your clients want in a photographer. If they're a family, they might want an assurance that you're trustworthy, professional, and have samples so they know what to expect. If they're a publication, they might focus more on your years of experience and portfolio of published work.
If your dream client is a major company, like National Geographic, then you will probably find a page on their site detailing their requirements. Here they will lay out what they are looking for in the photographers they hire and what kind of work they will purchase from freelancers.
7. Check Out Your Competition
Knowing what your top competition is doing will help you know what you're up against. Use it as inspiration and look for ways to make your brand and client experience a tier above the rest.
Every great reconnaissance job starts on Google. Start by googling your niche plus your location to see who your competitors are in your area. For example, if you live in San Francisco, google "wedding photographers in San Francisco."
Look through the first few pages of results and take notes. Go to each competitor's website and check out their branding, messaging, and price points. Take note of elements that you like about their website and branding. Their pricing page can also guide you as you set up your own pricing structure.
8. Invest in Continued Education
You've probably already learned a lot about photography to be in a position to start a business. But photography is an ever-growing industry, with new tools and techniques that constantly pop up. You want to stay current with the latest trends. And that's where education can help.
Read all you can about the latest in photography trends. Follow professional photographers on social media to be among the first to learn about new methods and tools.
Sign up for online courses in areas that interest you. You never know what you might learn on a site like LinkedIn Learning, Coursera, or SkillShare.
This life-long learning attitude will keep your talents sharp and make you ready for any new opportunity that comes your way.
9. Engage on Social Media
Right from the beginning, social media has always been very visual. And as a photographer you can use that to your advantage.
Instagram is, of course, a no-brainer for a photography business. Audiences on this network are looking for amazing visual shots. And there is interest for virtually every photography niche on this network.
Facebook, Twitter, and Pinterest are other networks that will support your photography branding goals. Do your research to see what features are important to you and where your target audience is the most engaged. Then choose a network that aligns with what you need.
Once on a network, do your most to engage with your audience. Deliver quality photos and reply to comments that people leave on those photos. Also, reach out and comment on other people's posts.
Use these networks to reach out to influencers -- those who have a large, engaged audience. Research which ones fit your niche and DM them about collaboration and opportunities to be featured on their feed. Depending on the influencer, price points for such collabs can vary widely, but can also pay off in a large way.
10. Attend Trade Shows
Trade shows are an excellent marketing strategy that can put your photography brand on the map. At these shows and conferences, you can network with potential clients who are particularly engaged and ready to hire someone for their event or job.
If you want to market yourself as a wedding photographer, look into wedding trade shows. Here, you will rub shoulders with engaged couples and wedding planners who are looking to hire a photographer for their special day.
If you are a portrait photographer with experience photographing pets, you might set up a booth at a dog show. Here, you will find pet owners who are particularly proud of their dogs and are looking for someone to capture them in the right way.
11. Request Referrals and Recommendations
Word of mouth is everything and can really make your photography business soar, especially in the beginning.
At the end of a job, you might slip in a quick, "And please feel free to recommend me to your friends and family." You could also ask them to leave a review for you on Google or another review site. Or you could simply include it in a note at the bottom of your bill or included with the final product.
Do you have clients with whom you really hit it off? Reach out with a well-worded email expressing how much you appreciated working with them and request a testimonial that you can use on your website or that they recommend you to friends and family.
People are often happy to help out small businesses in this way. You just need to ask.
12. Recognize That It Will Take Time
As with most things in life, a successful photography business doesn't happen overnight. Be patient with yourself and your business goals. Keep working hard and it will happen.
_____
In the end, there's nothing standing between you and your profitable photography business. I hope this article helps you to take charge and create the photography brand that you've always wanted.