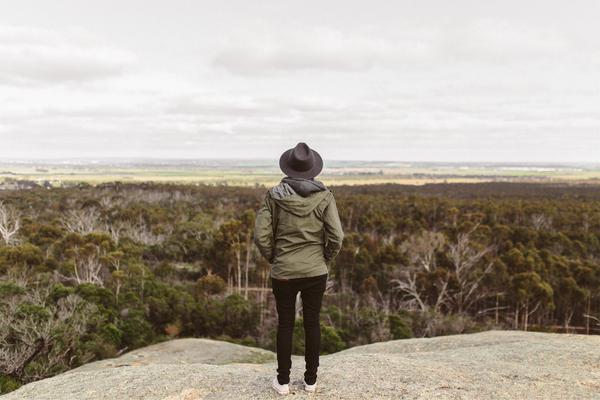 Every freelance writer has a brand, this blog post sets how you should nurture and grow your brand to take your career to the next level.
What separates the freelance writers who sell themselves the best from the crowd is that they put effort into shaping and building their brand just like a company.
This doesn't mean you should start working on a logo, but it does mean if you are any sort of professional writer you should be thinking about what 'brand you' is, what it represents and how it comes across to people who may want to work with you.
There are many levels to 'brand you' so before you start working on it, it pays to step back and think about what 'brand you' should be about:
Who is it aimed at?
What markets or fields do you wish to target?
How do you want to come across to your audience?
What skills, experience, writing styles or things about how your work do you emphasise?
These kinds of questions help you to formulate the essence of what 'brand you' is about.
Developing your personal Brand
With these in mind the first thing you should focus on in your brand is writing or updating your bio. This is one of the most important parts of 'brand you'. It shouldn't be too long and it needs to sum up what's unique about you and what your brand is. This bio is so important because you can use it in so many places (although making tweaks based in on context makes sense too) but also because it's the first thing people who see your brand, be it on your website, your CV or simply on a social media account will see and they will use to formulate an opinion on you.
The other component of 'brand you' that is used almost everywhere is a profile picture. Profile pictures can be hard, often we just have a certain photo of ourselves that we like and use everywhere but it's definitely worth giving it some thought.
Don't be afraid to stage a mini photo shoot to get a really good photo if you don't have one already.
There are some pretty hard rules which hopefully you already follow. For example don't use a really poor quality image, even if it's one you really like - it just screams that you didn't care enough about 'brand you' to find a good photo. Trying to use a memorable picture is definitely helpful, perhaps because it is a bit unusual or has bright colours. Don't be afraid to stage a mini photo shoot to get a really good photo if you don't have one already, and don't be afraid of using a simple direct headshot which will come across as professional and smart. Although it probably goes with out saying think about what you're wearing and what's in the background.
Social Media
Next it's time to think about social media and what profiles you want to be linked to 'brand you'. Of course you don't need to be on every network, indeed a better updated and more focused presence on just one or two platforms will be better than having 8 accounts with no activity. The correct social accounts to use also depends on who you are targeting. If you mostly work in business markets and get lots of work through business channels, than perhaps just Linkedin is enough.
One difficult thing with social media and any freelancers personal brand is finding the separation between what you want to post and what is suitable for your brand audience. You have to be prepared to ask yourself every-time you post something "Is this suitable for my audience, does it represent me in a good light?".
Having said that, it's easy to over-analyse everything and never post. It's not a bad thing to show personality!
Your Portfolio
Your online portfolio is perhaps the most important platform to represent 'brand you' to the world. It's the one place guaranteed to be seen by anyone looking to employee or work with you and you can also really convey your brand and stand out from the crowd by using a platform that lets you properly customise your portfolio.
Your bio and profile image should be already sorted by this point so the main thing is choosing a domain and working out your content and deciding on a design.
The biggest thing that will move your portfolio into the major leagues is a good domain. A name.wordpress.com or name.journoportfolio.com just doesn't really cut it if you're trying to demonstrate you're a serious writer with a serious brand. Nothing beats yourname.com for memorability, demonstrating you know what you're doing and matching perfectly with your brand.
The cost of getting your own domain name should also be seen as a cost that is part of building 'brand you', something that should be worth a lot more.
We've written before about how to actually design and structure your portfolio, such as in our guide to creating a portfolio.
Reviewing your brand
Make sure to regularly take a step back and re-asses how brand-you is doing. This could be based on how much work you're getting, how many portfolio visits or something else. It's important to regularly revisit every aspect of your brand to identify any bits which can be improved or updated to better achieve your goals. Small, but regular refinement is an excellent way to build a really successful personal brand.
In fact, go ahead and take an objective look at brand you now, what can be improved? How does it come across?