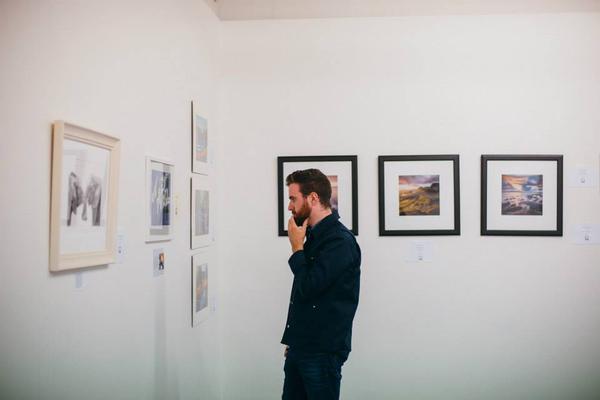 An Interview with Andrew Darley. Dublin-based music, art and film writer.
Published on
*For the latest interview in our series speaking with Journo Portfolio writers we caught up with Andrew Darley. Andrew is a Dublin-based music, art and film writer who writes for The 405, No Fear Of Pop and Nomoreworkhorse and is a subeditor at ODOU Magazine. You can view his writing portfolio at [www.andrewdarley.com](http://www.andrewdarley.com).*
Hi Andrew, could you tell us a bit about yourself?
I'm a writer based in Dublin, Ireland and my main loves are music, art and film. My path into writing began when I started a blog during university, where I studied Psychology and English Literature. I wrote reviews of things I enjoyed and realised I wanted to write more professionally. Soon after I graduated, I began writing for the arts and culture magazine, Polari, where I was appointed Senior Writer. Working with them was an absolute blessing. I learnt so much from Chris and Bryon – they gave me responsibility and an encouraging space to develop my voice. They also made me see my own potential as a writer. Since then, I have written for a number of international outlets, including The 405, No Fear Of Pop and No More Workhorse. I also became Subeditor of ODOU in 2014 – a magazine exploring smell and perfume through creative writing, design and photography. It's been an education learning about a world I knew nothing about before.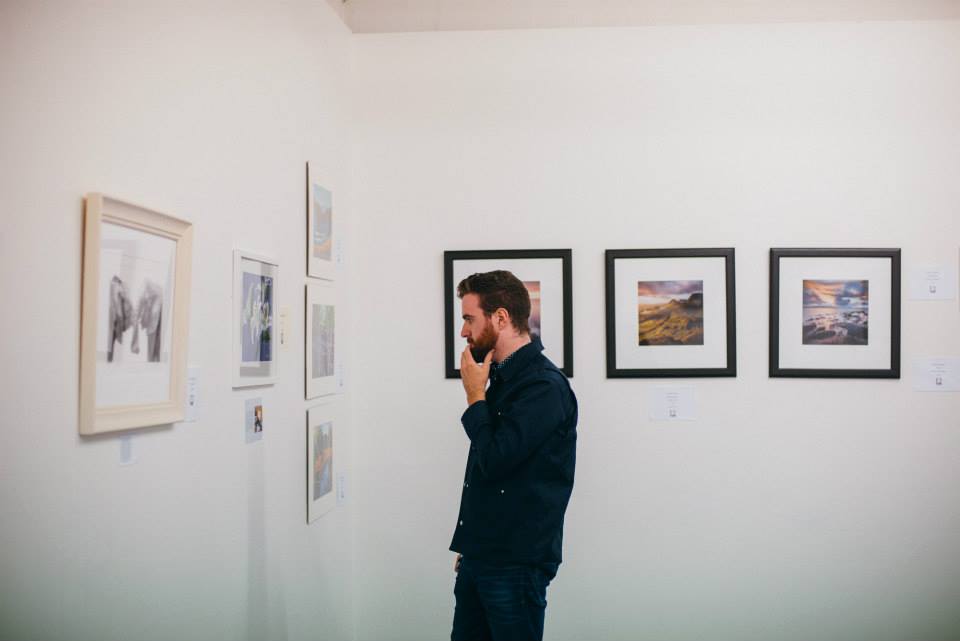 ODOU looks really interesting! Exploring smell via creative writing must be a challenge… how have you found it? What made you want to try it?
Primarily, I wanted to gain experience of editing other people's work. It has been getting involved with other writers' styles which can be quite different to my own. I enjoy being able to bring a piece tightly together and make the writer's voice stronger, where necessary. Aside from that, it has been fascinating to learn about the history and science behind scents. I was a bit ignorant of the cult interest around scent before ODOU.
What was the hardest thing for you starting out as a writer?
Being a writer itself is not difficult – the challenge is dedicating the time to do it. I have a job in cancer research which can be demanding so sometimes I feel as if I'm straddling two horses. Writing needs time and space to properly explore the thing it is you want to write about. I never submit a piece unless I'm completely happy with it.
A job in cancer research certainly sounds demanding. Do you try to set aside a certain amount of time a week to write? Or how do you typically balance it?
I have tried in the past to be structured about it but it never works out like that. I have to be adaptable, especially in terms of doing interviews and other's availability. I'm starting a PhD later this year so I may need to dedicate specific days to writing but I feel the trick is not to commit to too much and be realistic in agreeing deadlines. As the saying goes: If you want something done, ask a busy person.
What would your dream job look like?
It would be a dream to write for a publication like The Talks or Interview Magazine. I love doing in-depth interviews with artists and I feel that's where my strength lies. An interview is an opportunity to gain a deeper insight into someone's work and their approach. I have learnt so much from speaking with artists from all different backgrounds about their work and their outlook on life. Growing up, I was always excited and comforted by the thoughts and opinions of my favourite artists so I hope mine may do the same for readers.
I can tell you enjoy doing interviews -- you've done a lot of great interview pieces in The 405 I read, what advice would you give to someone who has never done an interview before?
Never interview someone without having read at least 2-3 recent interviews of theirs. You have to be savvy and understand that a lot of questions artists asked by interviewers are based on a press release. Sometimes it's better to fully ignore the press release so it doesn't shape your questions. This also helps in writing questions that they may not have been asked before. In the interview itself, just treat it like a conversation. Remember that they are ordinary people, just like you, who happen to have made extraordinary things.
What do you think makes a really good interview piece stand out for you?
Again, the best interviews are those that read like conversations with an equality in what's being asked and what's being answered. My favourite interviews are those that tap into the artist's perspective and enable you to understand them or their work in a new way. Sometimes it's hard to get that chemistry but when it's there, it can be magic.
Three tools you couldn't live without?
Notebook – It's the most basic writer's tool, yet the most essential. I always keep mine with me because sometimes the best things when I'm travelling, making dinner or when I wake up in the middle of the night.
iTalk – A useful iPhone app to record interviews with good sound quality and friendly design. It's also handy being able to upload recordings to iTunes to transcribe afterwards.
Twitter – Over the past two years, Twitter has been a great place to my articles out there and connect with people with similar interests. One major positive of it is that if an artist who you've written about retweets you, it reaches their fanbase directly, who may not have discovered your article otherwise.
What's the best and worst thing about your work?
What I appreciate most about my work is discovering new art and culture, while having the opportunity to talk with those who make it. I believe art, in all its various forms, can act as mirror in our lives – helping us understand ourselves and the world around us. Sometimes all you need is a catchy pop chorus, a beautiful painting or a challenging film to change your perspective.
The only complaint I have about writing is that there's not enough time to write about everything that I enjoy!
What advice would you give to someone just starting out?
Don't complicate what you want to write: Simply say it and say it simply.