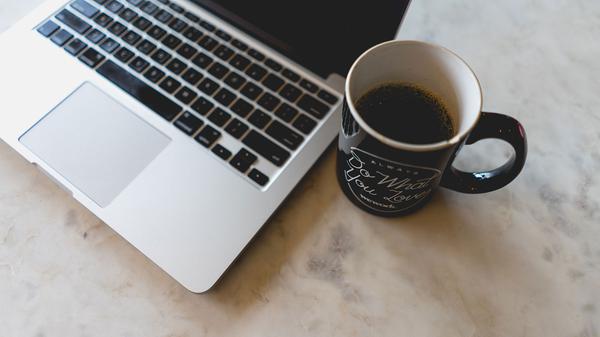 An Honest Day in the Life of a Freelance Writer
Published on
Maybe you dreamt of what life would be like as a full-time freelance writer or perhaps your friends and family think you have loads of free time during the day.
There are a lot of lofty and picturesque expectations out there, so real life doesn't always stand up to the real thing. Here's a look at an honest day in the life of a freelance writer.
Expectation: Sleeping until 9 a.m. and lounging in bed for a while before actually getting up.
Reality: Before your eyes even open at 6:30 a.m., your brain is already going over your to-do list. Even though you know you're not supposed to, you check your phone and read all of your work emails before getting out of bed.
Expectation: You've got a large writing desk that is impeccably clean and gives you inspiration the moment you sit down.
Reality: It's just you, your laptop, and your couch. If you're feeling really good, maybe you'll work at the kitchen table to switch things up.
Expectation: Having the house to yourself means you can focus on your work all day.
Reality: Oh look, the internet!
Expectation: Clients and editors hounding you because they desperately want you to write for them.
Reality: Decent list of regular clients, yet somehow it still feels like you're stuck on a hamster wheel of cold emails and pitches.
Expectation: A leisurely lunch catching up with a friend, followed by a nice long walk beside a small lake in your neighbourhood.
Reality: Stuffing your face with peanut butter toast (because that's all you had left in the cupboard), switching between bites and typing sentences on the article that's due in 43 minutes.
Expectation: A constant flow of words and ideas, effortlessly falling into place. Also, birds chirping in the background, because why not?
Reality: No words. Just staring into space, feeling brain-dead, and fighting with incomplete first drafts. Also, neighbours blasting their music so loud that you can feel the bass.
Expectation: Inbox Zero.
Reality: A dozen unread emails followed by the sound of a new email ruining your flow. Oh, and that one client who insists on texting you at all hours of the day.
Expectation: Checking social media only twice a day, and when you do, you Instagram a perfectly framed shot of your (impeccably clean) writing desk.
Reality: Can't think of the next line to write so you might as well check Facebook. Suddenly you're lost in Tasty food videos and light stalking of your ex-boyfriend's new girlfriend.
Expectation: Lots of time to spend in the kitchen experimenting with a new recipe for dinner. Reality: Forgot about dinner. Looks like you're having frozen pizza again.
Expectation: An entire evening to work on your personal writing projects, like the novel you've almost finished and the personal essay that will be published on The Huffington Post.
Reality: Cramming in more client work and writing another article. Briefly daydream about your own projects, promising yourself (yet again) that you'll make time for it next week.
Expectation: You write for a living, make your own schedule, work from home, and love every minute of it.
Reality: You write for a living, make your own schedule, work from home, and love (almost) every minute of it.