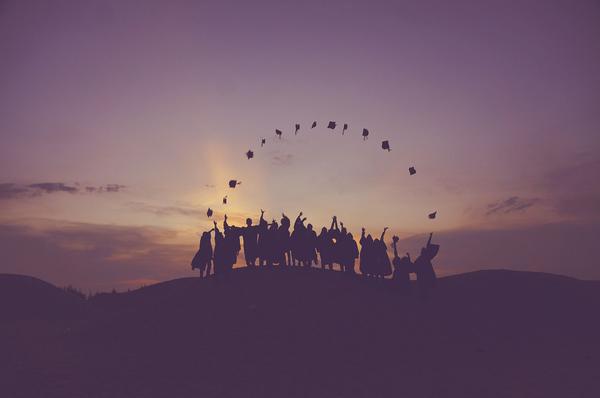 A concise guide to your first year as a journalism student
Published on
After A Levels result day on Thursday, many young people will have their place at university confirmed. While the jubilation of finishing sixth form or college is gradually starting to sink in, the panic of getting prepared for first year will hit hard if unprepared. Journo Portfolio offers those taking an NCTJ-accredited course a concise but useful guide to help calm any nerves before lectures begin.
The NCTJ side to the course
Although its importance might not extend to certain sections of the media, the NCTJ accreditation that comes with the degree can seriously improve a student's prospects in and out of university.
The NCTJ accreditation means students will be taking the body's exams during their time on the course, as well as doing the normal degree coursework.
When first year is concerned, students will take part in the following exams; Shorthand (From 60 up to 120 wpm), Media Law Court Reporting, Essential Journalism Ethics and Essential Media Law and Regulation.
If you are lucky, your university might pay for your first attempt or maybe even a retake. However, it is still vitally important to get these exams right first time around. Pre-reading and work well in advance can seriously improve your chances of doing so.
Even working through the basic shorthand alphabet in your free time can help. If the university teaches teeline, which it most likely will, then the following two books include all you need to know; 'Teeline Gold: Word List' by Anne Tilly and 'NCTJ Teeline Gold Standard for Journalists' by Marie Cartwright'.
During your first year at uni, finding a balance between practicing shorthand and working on essays can be difficult. It is not impossible either and even just an hour per day will all but ensure you pass at 100wpm by the end of your first year.
Media Law can be equally challenging and requires even more revision. The main topics for the first law exam (Media Law Court Reporting) are defamation, contempt and copyright. Learning pieces of information such as the strict liability rule before teaching begins can seriously improve your understanding.
The latest edition of McNae's Essential Law for Journalists covers all of this superbly well - so-much-so that the NCTJ syllabus, which is also worth checking out before your revision starts, even refers to it.
Make sure to retain this information for your second exam as much of it still applies but make sure to add the IPSO Editor's Code of Practice to your revision notes. This is the independent regulator's ethical and moral guidelines, which will feature heavily on both of the remaining law exams.
Essays, experience and exposure
Essays are usually unavoidable at university and this course is no different. Students will have to write a number of essays and presentations on topics ranging from the history of the radical press to the future of local journalism.
Those who have done A Levels or even a BTEC in Journalism might already be accustomed to essay writing. Many, then, will already known to; plan ahead to map out the structure of your essay, to set yourself an early deadline for a first draft and to question everything.
You should also make yourself familiar with referencing. Most universities will expect Harvard Referencing and bibliographies for essays so ensuring you get this right is essential for a good mark. An effective website that can be used to make it easier is Cite this for me, which is free to use.
A book worth ordering is 'Get Me a Murder a Day' by Kevin Williams. Another is 'Last Words: How can journalism survive the decline of print?'
You will also be expected to gain real experience by finding stories and interviewing locals. Students will get better at this in time but there are things that can be done to fast-track your development as a writer.
Starting to volunteer for websites - whether that sport, fashion or local news sites - to gain regular experience of writing news articles and features will be highly beneficial in the long term. This will help hone your writing skills and making your time in the classroom even better.
Something that isn't always talked about earlier in the year in work experience. Tutors will be expecting you to gain some form of work experience in the first year and this will be difficult if you leave it to the last minute.
Many publications have a long list of budding journalists waiting to get work experience at their paper or magazine. The tip here is simply to identify where it is practical to work during the holidays and contact them early on to ensure your place.
Good luck and enjoy yourself
Overall, your uni experience is there to be enjoyed as you learn about a subject you are passionate about on a respected course. Hopefully this guide will ensure you get the best out of your course in the first year.