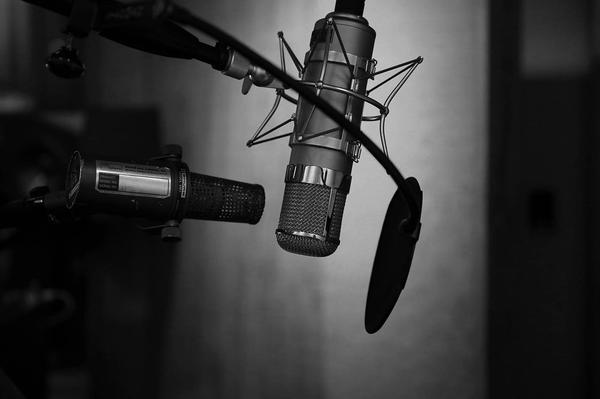 8 Helpful Podcasts Every Writer Should Listen To
Published on
Have you jumped on the podcast train yet? There are more podcasts than ever, on every topic you could imagine, with hosts from celebrities to the teens down the street. Podcasts are super convenient since you can listen to them anywhere, and they have the power to entertain, educate, and inspire.
Fortunately for us writers, there are plenty of podcasts that revolve around writing. We've rounded up a few popular writing podcasts for you to check out; just be warned that you may end up binge-listening several episodes a day, Netflix-style.
Hosted by two Australian women who are both successful journalists and authors, So You Want To Be A Writer has more than 200 episodes to enjoy. Each episode includes news and information from the writing world, as well as an interview with an established author, editor, or publisher.
When aspiring novelist and screenwriter Ben Hess was desperate for guidance, he created the Story Geometry podcast. He hosts award-winning writers on the show and asks them for their advice around the craft of community and writing.
You've likely turned to the Grammar Girl website for help with grammar questions before, and now you can listen to her podcast. Each episode is only about 15 minutes, so they're great when you're short on time. It's also worth noting that Grammar Girl was the 2017 Winner of Best Education Podcast in the Podcast Awards.
If you're focused on reporting and journalism, you should check out It's All Journalism. This weekly podcast interviews working journalists, plus goes over different journalism trends and how they impact society.
When you just want a quick podcast to learn from, Writing Excuses fits the bill. Their tagline is "Fifteen minutes long, because you're in a hurry, and we're not that smart," and they tackle a different writing technique in every episode.
Jeff Goins is well-known on the internet as a writer and author, and now he's making waves with his podcast, The Portfolio Life. He aims to inspire you to pursue work that matters to you and discover your true voice.
In addition to penning Outlining Your Novel and Structuring Your Novel, K.M. Weiland is sharing writing tips on her podcast. If you want to be better at outlining and polishing your prose, download a few episodes of Helping Writers Become Authors.
Described as an informal chat with professional writers, The Writers Panel is headed up by the super popular Nerdist. They cover the writing process behind everything from TV to novels to comics to music.