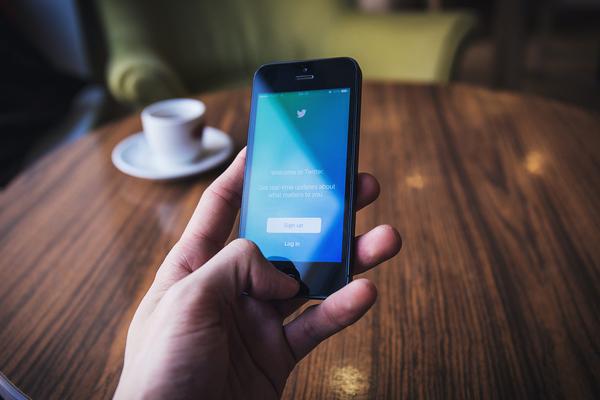 5 Places You Should Be Posting Your Writing Portfolio
Published on
As we've [been over before](https://www.journoportfolio.com/blog/the-importance-of-a-good-portfolio-for-a-writers-marketability/), your portfolio is crucial to helping you get the freelance writing work you want—and deserve. But what good is a portfolio if no one sees it?
If having a completed portfolio is the most important thing a writer in digital spaces can do, the second most important thing is portfolio visibility. Linking to your writing portfolio, may feel like self-promotional—and frankly, that's what it is. But giving readers easy access to your writing portfolio is a responsible choice to help yourself as a writer find more work. Here are the top five places you should be posting your writing portfolio.
1. Twitter bio.
A solid Twitter presence isn't necessarily an indicator of how frequently you'll be able to find good writing gigs, but it can certainly help. Social media writing is almost its own industry. If you do have a unique Twitter presence, many editors will take notice. Be sure to include your writing portfolio link in your Twitter bio so that editors and potential clients will be able to easily find samples of your work once they decide they like your online persona.
2. LinkedIn profile.
Your LinkedIn profile includes sections for Projects and Publications, and it is certainly worth it to highlight some of your proudest work samples in these spaces. However, the platform is not designed to act as a portfolio. The layout isn't desirable for most writers, nor does it allow for much in the way of customization. Instead of treating LinkedIn as your robust portfolio, simply provide a link to your writing portfolio somewhere noticeable—perhaps under your job title, or in the first few lines of your bio.
3. Email signature.
Most email platforms allow you to auto-format, so that each email you send includes your own customized signature. Many people use this space to add a sign-off and their name, but you can take it a step further: include a link to your writing portfolio. This means that, when corresponding with a potential client, they can easily find out more about the work you've done in the past, without even to have to ask to see it.
4. Freelance sites.
Sites like Upwork (which acquired similar sites Odesk and Elance) are great for finding new clients, and many freelancers manage to find the majority of work through freelance job platforms. However, like LinkedIn, the portfolio sections of profiles on these sites may seem a bit lacking. Including a link to your portfolio makes it easier for potential clients to gauge the breadth of writing you've done, without having to crowd your profile page with links to publications.
5. Business card.
This may seem a bit old school, but trust us: in this digital day and age, nothing makes you more memorable than a business card. You'll pique most people's interest the minute you tell them you're a freelance writer. Many people need writing services, too, so why not equip yourself with something physical to give out during an impromptu networking session? Having business cards that list your writing portfolio means you're prepared to professionally present yourself to a potential client at any moment.